Doctor Strange in the Multiverse of Madness is set to hit theaters in under a month, releasing May 6th, 2022. This film is set to feature many variants of Marvel characters we know and love, and today we are going to dive into the Zombie Strange variant, and what secrets he could be holding.
Who is Zombie Strange?
As we've seen in trailers for Doctor Strange in the Multiverse of Madness, we are set to see a zombified version of Doctor Strange! Being a multiverse story, we can expect to see many variants of Doctor Strange in this film. We've already seen several variants of his in promotion for the film, such as Supreme Strange, Defender Strange and Sinister Strange. As for Zombie Strange, we believe he isn't another variant, but a deceased Defender Strange.
RELATED: MASTER MORDO OUTFIT DISPLAYED IN NEW HASBRO PACKAGING ART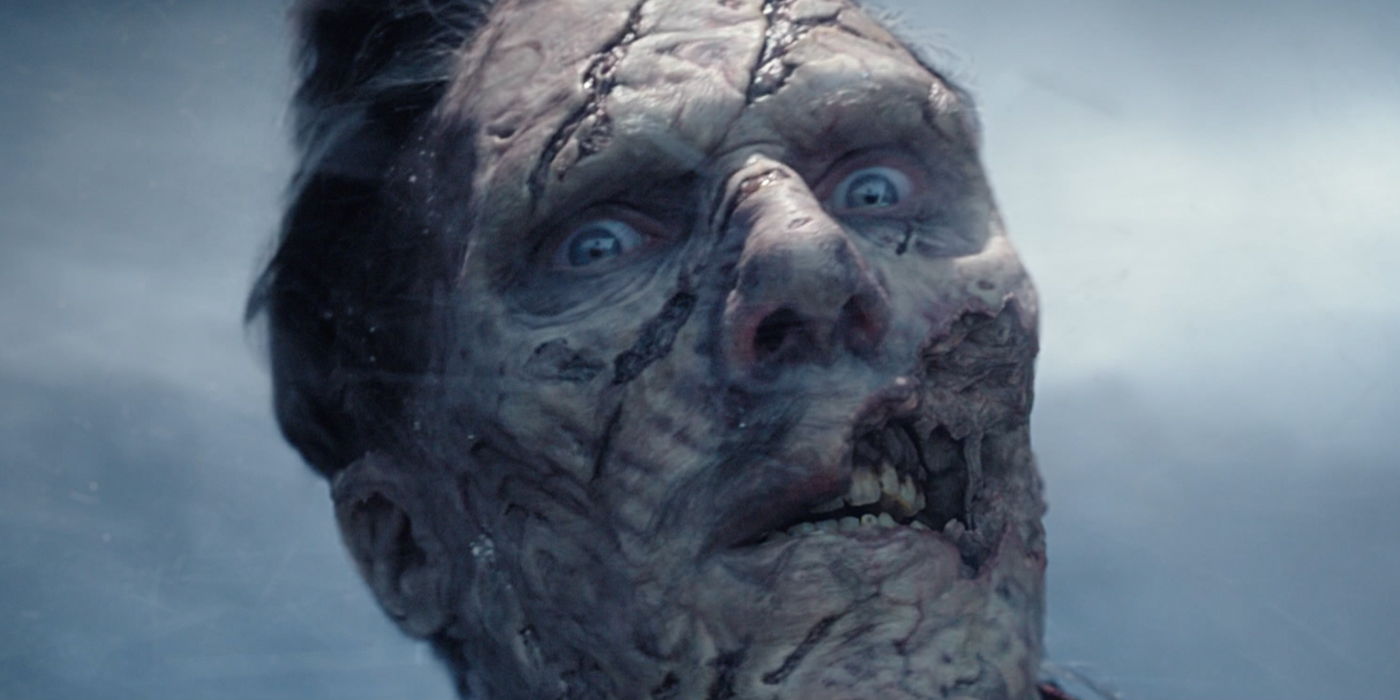 Zombie Strange is Defender Strange?
In the trailers for Doctor Strange in the Multiverse of Madness, we see Defender Strange attempting to save America Chavez from some kind of interdimensional monster. The last we see of his character is his body falling, as Chavez seems to escape. Fans have closely inspected Zombie Strange, and have found that he appears to wear the same clothes as Defender Strange, and has a matching wound on his face.
Zombie Strange NOT a Zombie?
We have a few theories as to what could be going on here. From what we've seen, Zombie Strange and Defender Strange appear to be one and the same.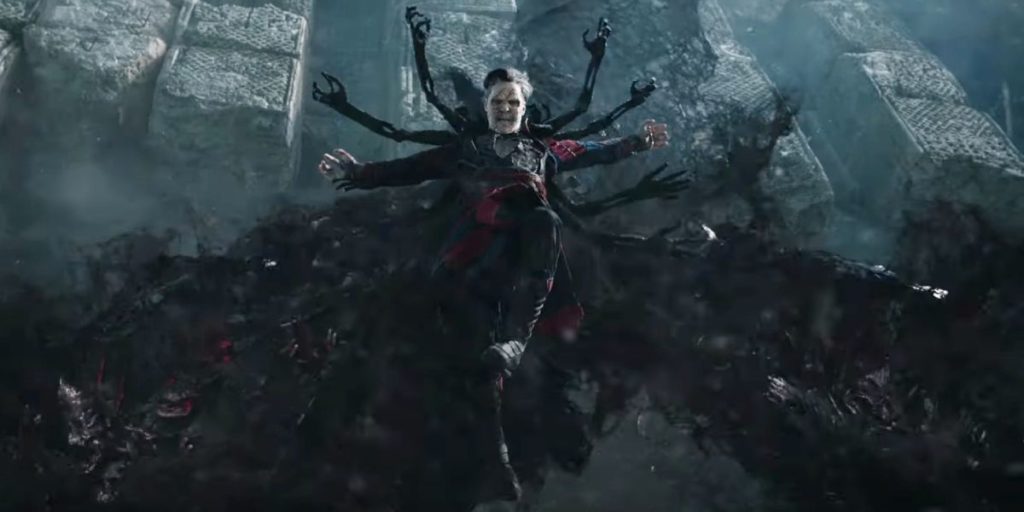 RELATED: WHO IS VERANKE? – IMPORTANT FUTURE MCU CHARACTERS YOU NEED TO KNOW!
Our first theory is that Zombie Strange isn't exactly a zombie. We don't yet know all of the rules of traversing the multiverse, as we only saw brief multiverse sequences in Spider-Man: No Way Home, and all the scenes took place in the core Marvel Cinematic Universe. What could have happened is that Defender Strange was killed by the monster as he saves America Chavez, and his body fell back into his universe, or maybe even a new one.
Doctor Strange Controlling Zombie Strange?
RELATED: MARVEL'S ILLUMINATI IN DOCTOR STRANGE IN THE MULTIVERSE OF MADNESS?
From there, we know Doctor Strange is set to be taken prisoner by The Illuminati, being trapped in a containment cell. Doctor Strange could astral project his consciousness across universes, and maybe even take over his dead Defender Strange variant's body to work from the outside. Now, there's no precedent for this in the MCU, but then again, there isn't much of a precedent for most multiverse logic yet. Sam Raimi is skilled in horror films, and with this film set to take that route, we could easily see something as dark as this.
Scarlet Witch Controlling Zombie Strange?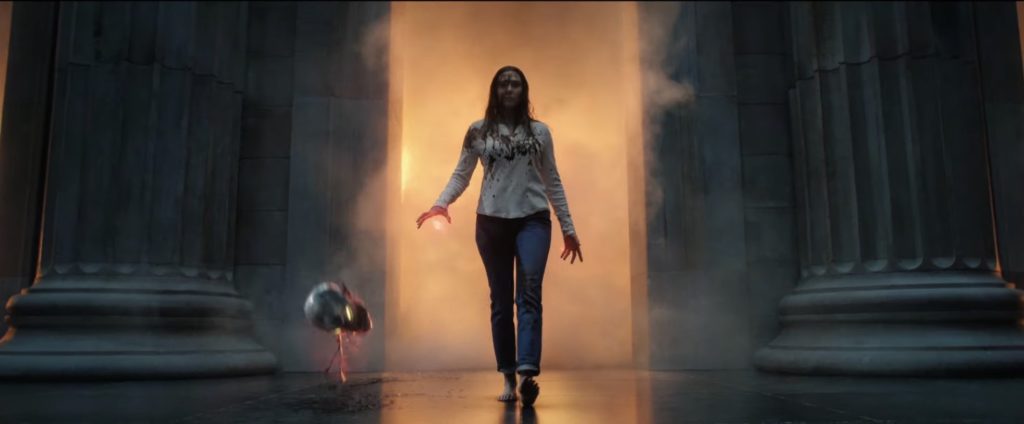 RELATED: IS THAT SUPERIOR IRON MAN OR CAPTAIN MARVEL IN THE 2ND DOCTOR STRANGE IN THE MULTIVERSE OF MADNESS TRAILER?
Our second theory is that Defender Strange's body is being controlled by the Scarlet Witch. Wanda's power appears nearly infinite, and we can likely expect her to summon some interesting beings to fight by her side. We could even see Wanda controlling an alternate Strange's corpse to fight against The Illuminati, or maybe even Doctor Strange himself.
A Nightmare Come to Life
Our third and final theory points to a less likely, but interesting outcome. Zombie Strange could be controlled by a mysterious third party, possibly even Nightmare. With several name-drops in the trailers alone, we could easily see the main villain revealed to be Nightmare, and using Defender Strange's corpse to enact his will.
RELATED: WHAT'S NEXT FOR THE SCARLET WITCH IN THE MARVEL CINEMATIC UNIVERSE?
We know a lot of these options seem like they could be a little… out there. But the Marvel Cinematic Universe has always been a crazy place, and Doctor Strange in the Multiverse of Madness is set to be one of the craziest films yet!
Who do you think Zombie Strange is? Do you think he's being controlled by someone? Or do you think he's just a zombie? Let us know in the comments and on our Twitter!
CONTINUE READING: MORBIUS POST-CREDITS SCENES EXPLAINED!