Marvel Cinematic Universe sequel Doctor Strange in the Multiverse of Madness has been given a PG-13 rating from the MPAA for "intense sequences of violence and action, frightening images and some language." We know TV series such as Daredevil and Punisher have taken the MCU outside its comfort zone into violent and mature content, and fans have become increasingly enamored with bringing R-ratings to the universe.
Some fans are wanting more mature content and the PG-13 rating isn't exactly appeasing them. Not too long ago, Disney faced backlash for not going to the R-rated/mature route with Moon Knight and for the youthful-oriented rating given to Ms. Marvel. We have seen Marvel Studios sticking to its PG-13 guns and that is why the MCU is so popular. Ryan Reynolds' Deadpool 3 has already been confirmed to be R-rated and to be taking place in the MCU, and Netflix characters like Daredevil may go down the same path when they eventually lead solo projects once again.
RELATED: How Marvel Is Keeping Doctor Strange 2 Spoilers and Secrets From Leaking
While not R-rated, the hype continues as Raimi has directed the film with a dark tone and horror aspects. The studio promised this when it was first announced during its last Comic-Con panel in 2019. Trailers and featurettes have already given us a taste of some of the more disturbing aspects including shots of Wanda Maximoff covered in blood and Doctor Strange facing down unbelievable nightmares from beyond.
How Scary Will Doctor Strange in the Multiverse of Madness Be?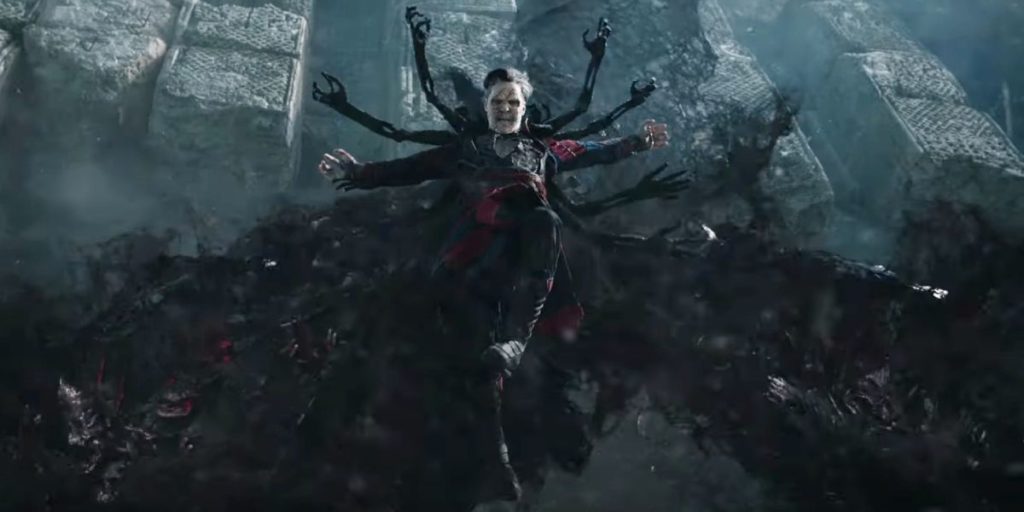 This film will premiere on May 6th, 2022. This release gives the film no direct competition that weekend, however, three other huge films, Bluehouse's Firestarter remake, 20th Century Studios' The Bob's Burgers Movie, Paramount's Top Gun: Maverick, will debut later in the month and could affect Doctor Strange's box office dominance.
RELATED: Thor: Love and Thunder Action Figures Reveal Promo Art and New Story Details
Benedict Cumberbatch reprises his role as Dr. Stephen Strange. The Former Sorcerer Supreme will be joined by Elizabeth Olsen's Wanda Maximoff, who has finally transformed into the Scarlet Witch during the WandaVision finale. " In the film, the MCU unlocks the Multiverse and pushes its boundaries further than ever before," reads the synopsis. " Journey into the unknown with Doctor Strange, who, with the help of mystical allies both old and new, traverses the mind-bending and dangerous alternate realities of the Multiverse to confront a mysterious new adversary."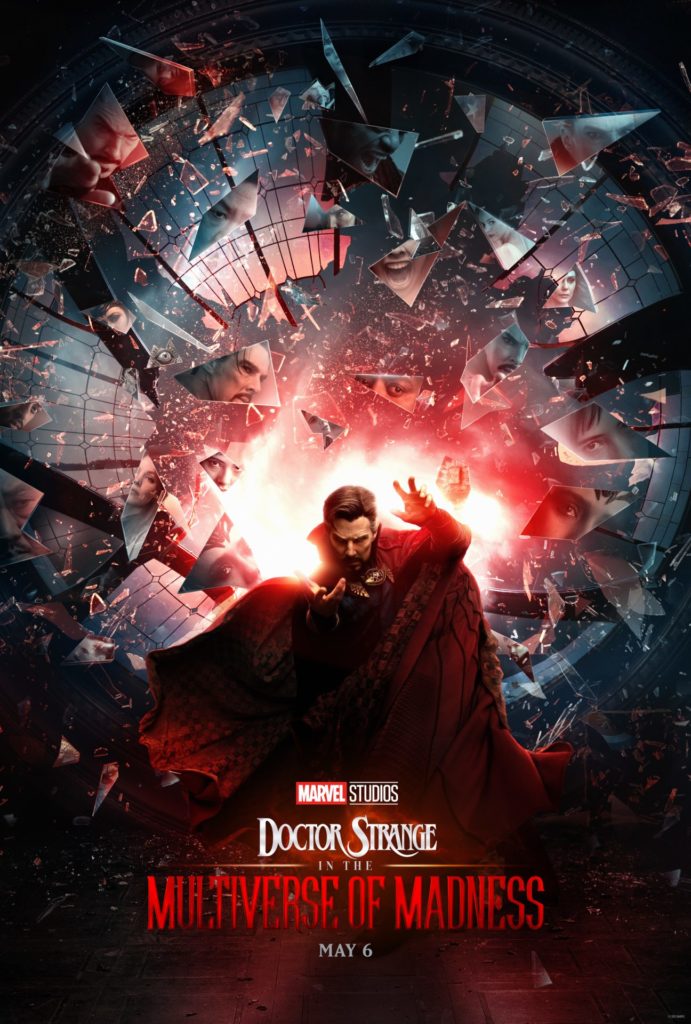 Joining Cumberbatch are returning MCU alums Chiwetel Ejiofor, Benedict Wong, and Rachel McAdams, who are reprising their roles as Karl Mordo, Wong, and Dr. Christine Palmer, respectively. It will also feature the introduction and live-action debut of Marvel hero America Chavez, who will be portrayed by newcomer Xochitl Gomez ( The Babysitters Club). There will also be some giant squid monsters in this film along with some of the characters' evil variants.
The film is directed by Sam Raimi ( Spider-Man Trilogy) from a script written by Emmy-winning scribe Michael Waldron (Loki). The sequel is expected to tie into the events from WandaVision, Loki, and Spider-Man: No Way Home. It's executive produced by Marvel Studios president Kevin Feige.
Doctor Strange In The Multiverse of Madness releases only in theaters on May 6, 2022. Tickets are on sale now.
Who do you think will make a cameo in Doctor Strange in the Multiverse of Madness? Did you already get your tickets? What will Raimi incorporate in this movie from his Evil Dead days? Let us know down in the comments or on our social media!
Source: MPAA
KEEP READING: Brand New Doctor Strange in the Multiverse of Madness Character Posters Featuring Strange, Baron Mordo, Wong and More