Josh Brolin is finally telling his tale of Dark Knight woe.
Batman V. Superman: Dawn Of Justice didn't turn out to be everyone's cup of tea, but the lead-up to it was full of intense hype and speculation. One of the biggest topics of discussion was, of course, who would portray Batman in this new installment to square off against Henry Cavil's Superman. 
RELATED: DANNY DEVITO GIVES HIS TAKE ON COLIN FARRELL'S PENGUIN
Among the many people considered for the part before Ben Affleck landed it was Josh Brolin, who would later go on to portray Cable in Deadpool 2 and Thanos in the Avengers films. 
Josh Brolin Shares His Story
Brolin, a top dramatic actor in his own right, recently sat down with the Happy Sad Confused podcast and opened up about what he would have brought to Batman:
"That was interesting to me. That was [Zack Snyder's] decision. That wasn't my decision. Again, because, like something that is set up to not work at all or to work flyingly. I like those odds. I like playing with those odds."

"I'm like 'am I the guy who's gonna make it all fail?' By the way, who I didn't think was bad, but you talk to Clooney and he's still joking about it. It wasn't his fault. He loves the nipple joke and that was all Joel. But he didn't do anything wrong." 

"Again, that was before Deadpool 2. It would have been the older, more raspy, for lack of a better word. Honestly, that would have been a fun deal and maybe I'll do it one day when I'm 80."
It sounds like Brolin's portrayal of Batman would have played far more into the aging aspect of the character in Batman V Superman: Dawn of Justice. That increased age is one of the main factors that differentiates the Bruce Wayne of that film from other live-action iterations, and given Brolin's more mature-sounding voice and general demeanor, it would have been interesting to see how the film and character would have been received if he had taken on the part.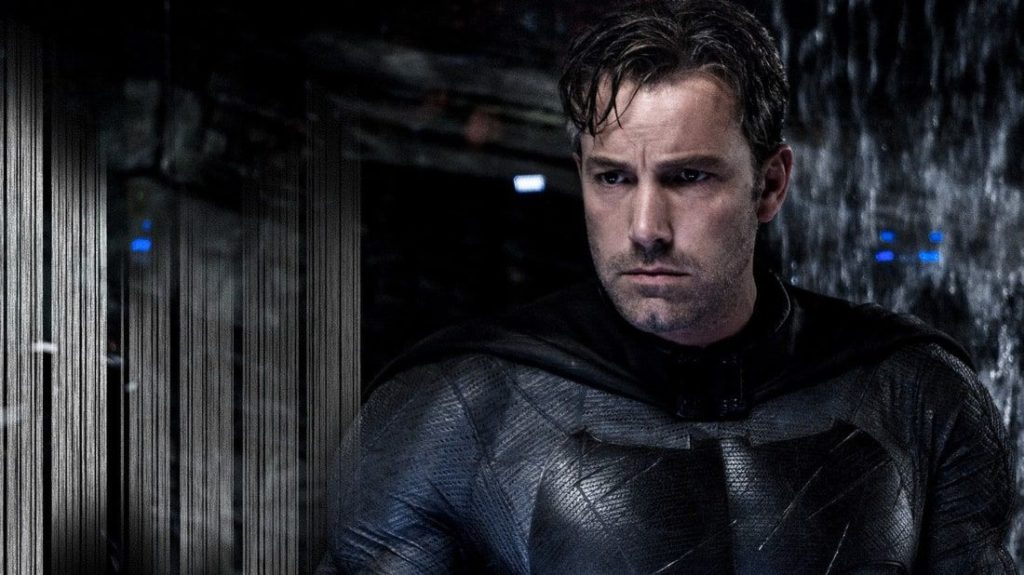 Ben Affleck's performance as Batman in the film is often praised even by some of its harshest critics, so I do wonder how Brolin would have done if he was cast instead.  It also sounds like Brolin had done his homework on previous Batmen and knew the pressure and expectations that would come with it, but would still love to play the character if the opportunity comes around. 
Who knows?  Maybe if Matt Reeves' The Batman franchise lasts long enough, we could flash to an older version of Robert Pattinson's Bruce Wayne, now played by Josh Brolin.
Josh Brolin has been a mainstay in Hollywood for decades.  Getting his start on television series like Private Eye, The Young Riders, and Winnetka Road,  Brolin spent the early 2000's in various supporting roles (including Paul Verhoeven's Hollow Man, which also starred Kevin Bacon and Elizabeth Shue) and the Paul Walker/Jessica Alba vehicle Into The Blue before gaining critical acclaim for his performances in American Gagster, Milk, W., and No Country For Old Men. 
Since then, he's continued to have steady onscreen appearances and is known the world over as Thanos The Mad Titan in the Marvel Cinematic Universe.  With his understated steely charisma and strong screen presence, a part of me will always wonder what his performance as Batman in Batman V. Superman: Dawn of Justice and the wider DCEU would have been, but alas, that's not the universe we live in.
What are your thoughts on Josh Brolin's comments regarding Batman V. Superman: Dawn of Justice?  Do you think Brolin would have made a good Batman or potentially a better one than Ben Affleck?  What's your favorite Josh Brolin performance? Let us know in the comments below and on our Twitter.
KEEP READING: Happy Sad Confused
Source: DOCTOR STRANGE IN THE MULTIVERSE OF MADNESS: PG-13 RATING FOR INTENSE VIOLENCE AS THE MCU'S FIRST HORROR MOVIE