The Boys Presents: Diabolical further explored the world of Vought and The Boys in a series of gore-filled exciting short animated tales. And although it was largely outside the world of The Boys live-action television series it did open up a number of intriguing possibilities, including an episode inspired not by the live-action series, but by the comics.
During WonderCon 2022 The Illuminerdi had the opportunity to participate in The Boys Presents: Diabolical roundtable interviews with Supervising Director Giancarlo Volpe and Executive Producer Simon Racioppa. During this interview Supervising Director Giancarlo Volpe explained why he wanted to direct, "I'm Your Pusher" the episode inspired by the world of the comics.
"We hadn't even hired all the directors yet. So, it gave me a good excuse to direct episode one. Which later became episode three. And you know, I was kind of selfishly picked that one because I really love Butcher. And I was like, I really wanted to do, the opening of that episode is about seven pages of script, of just Butcher kind of like bullying OD. And I was like, yeah, I want to do a Butcher scene. So, I chose that.

I think that after I had kind of like started drawing, Simon and I were sitting in a meeting and Simon goes, 'Oh, by the way, this one was an homage to the comics, you know that, right?' And I was like, 'No.' I just thought it was cool that Garth wrote it. But I didn't know we had to craft it as a homage to the comics. So, there was a little bit of erasing, Butcher's beard in my drawings. But it ended up being a fun challenge it was the first time that I adapted a comic. So, that was just another cool feather in my cap, I guess."
RELATED: THE BOYS SEASONS 1 & 2 COLLECTION SET TO RELEASE ON BLU-RAY AND DVD WITH MIND-BLOWING EXTRAS
GIANCARLO VOLPE REVEALS WHICH CHARACTERS FROM THE BOYS LIVE-ACTION SERIES HE'D LIKE TO EXPLORE IN A POTENTIAL SEASON 2 OF THE BOYS PRESENTS: DIABOLICAL
The Boys Presents: Diabolical included some of the biggest characters of the franchise with both Butcher and Homelander at the center of their own episodes along with appearances by Black Noir and Queen Maeve as well. Giancarlo's excitement about taking on a Butcher centric episode is clear and when asked which other characters from the live-action The Boys or the comics he'd like to see in a potential second season he chose two fan favorites from the series.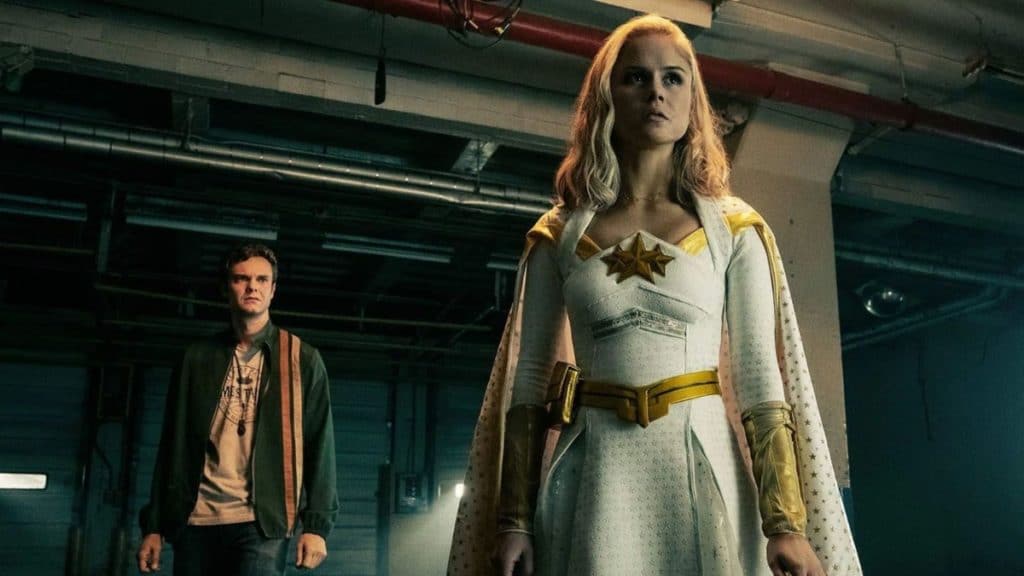 "I was kind of surprised that Starlight wasn't in this at all. I really like her. And I think her and Hughie are the two, you're sort of like pining for them to be a sense of good in this very dark cynical world. That would be fun, sort of see her, maybe her and Hughie do something together."
RELATED: THE BOYS SEASON 3 OFFICIAL REDBAND TRAILER IS PROMISES PEACE AND JUSTICE IS A SODA AWAY
The possibility of seeing a Starlight and Hughie in an animated adventure is intriguing. Would it be like the Homelander-focused episode where it is canon or would it be completely separate from the live-action series? Giancarlo Volpe isn't the only one with some interesting ideas for a potential second season. When asked about his dreams for a season two Executive Producer Simon Racioppa revealed that he is interested in further expanding the world of Vought and The Boys beyond the borders of the United States.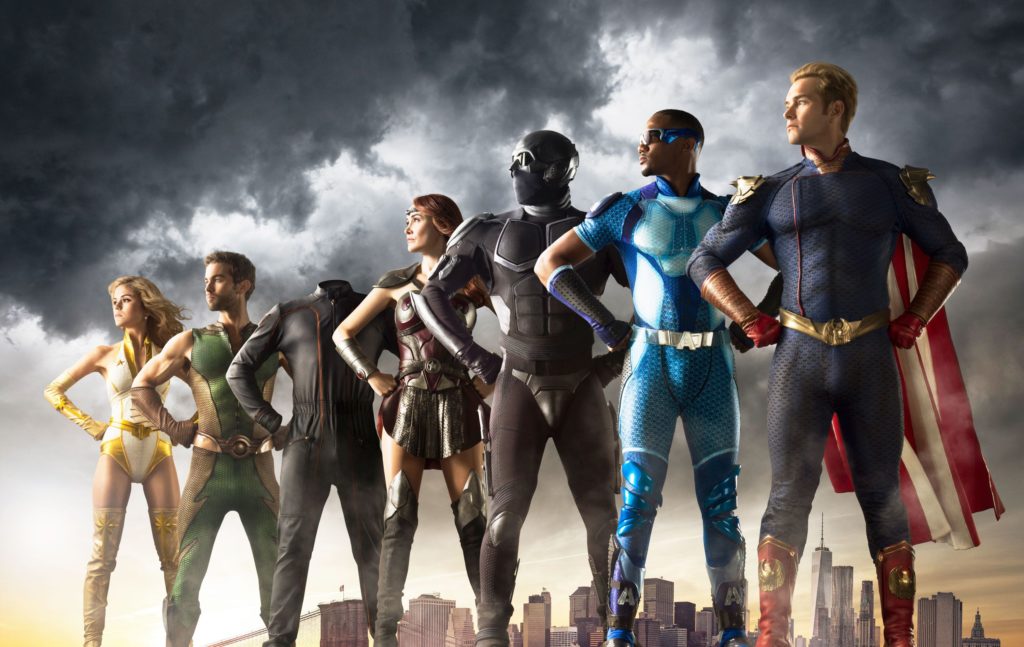 "What I'd like to say, the promise of Diabolical is that we don't repeat ourselves and we do something new every single season. It's a grab bag, so the whole thing is that it shouldn't be the same as season one. So, I'd like to just go further, explore other aspects of Vought. I mean there's international superheroes.

Obviously, the show is focused mostly around North America, like New York. It'd be great to do some stories from other parts of the world. Because I think Vought International has pretty long reach in the world of The Boys. It would be great to do some stuff like what's happening in Australia, what's happening in Asia, what's happening with the Vought somewhere else. I'd love to do that."
RELATED: THE BOYS PRESENTS: DIABOLICAL REVIEW – 8 OF THE MOST F*%KED UP INSANE CARTOONS EVER
Vought is a huge international conglomerate with their hands in a bit of everything and although the live-action series primarily focuses on The Seven and The Boys who fight against them and Vought there is a lot more to this world. A potential second season of The Boys Presents: Diabolical could be the perfect way to further explore this world diving into Vought's interests and impact across the world. Hopefully, the animated series is renewed and gives both Simon Racioppa and Giancarlo Volpe the chance to explore each of their ideas.
The Boys Presents: Diabolical is available now on Prime Video. The Boys season three is scheduled to premiere on Prime Video on June 3, 2022. Which characters from The Boys comics or live-action series would you like to see in a potential second season? What did you think of the Butcher-centric comic-inspired episode? Leave your thoughts in the comments below or on our social media and check back with The Illuminerdi for more on The Boys.
KEEP READING: THE BOYS PRESENTS: DIABOLICAL SUPERVISING DIRECTOR IMAGINES AWKWAFINA'S AREOLA SMELLS LIKE BABY POWDER AND GIVES SEASON 2 UPDATE: EXCLUSIVE