As the Sony Spider-Man Universe continues to assess its relevance with the critical and commercial failure of Morbius, Sony Pictures has announced the release date of one of their most-anticipated projects, Madame Web, which stars Dakota Johnson as the titular character and Sydney Sweeney in an undisclosed role. The film will be directed by S.J. Clarkson, with a script co-written by Morbius' Matt Sazama and Burk Sharpless. The project already seems D.O.A. with the inclusion of Sazama and Sharpless as its screenwriters, who also co-wrote plenty of critical failures, which include Dracula Untold, The Last Witch Hunter, Gods of Egypt, and the 2017 reboot of Power Rangers.
RELATED: KAREN GILLAN EXPRESSES INTEREST IN A DISNEY+ NEBULA SERIES
Regardless of what you think of them, the movie will be coming out and is about to start production very soon, for a release date of July 7, 2023, a few weeks after Spider-Man: Across the Spider-Verse–Part 1 is set to come out. The animated film, directed by Joaquim Dos Santos and Kemp Powers, has been moved from October 7, 2022, release date to June 2, 2023, while Part II will now release in March 2024.
Madame Web To Crawl Into Live-Action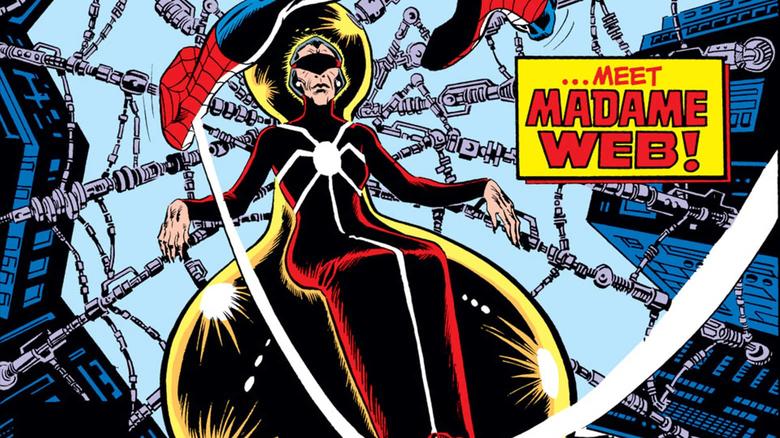 A rather obscure figure in the expanded Marvel Universe, Madame Web is usually perceived as a supporting character for Spider-Man, as an elderly woman with a rare disease connected to a life support system that looks like a spiderweb. The character compensates her loss of eyesight with psychic abilities. In the comics, she is depicted as an ally for the friendly neighborhood Spider-Man, and appears when the character needs the most guidance. She is able to warn Parker of the ramifications that his decisions could have, and the outcomes of those as a clairvoyant.
RELATED: JASON MOMOA IN FINAL NEGOTIATIONS TO STAR IN NEW MINECRAFT ADAPTATION
This is why making a Madame Web film without the apparition of Spider-Man seems completely useless, as the character needs Spider-Man to function as someone who gives him guidance. Johnson is a great casting choice, sure, but it's not like it is going to change the quality of the film. But the movie hasn't been released yet, so we should give it a chance, even if its writers don't instill me any confidence to the project. It has been rumored that Madame Web's clairvoyant powers could be used for her to explore the Spider-Verse, which would be interesting, but we don't want to get ahead of ourselves here.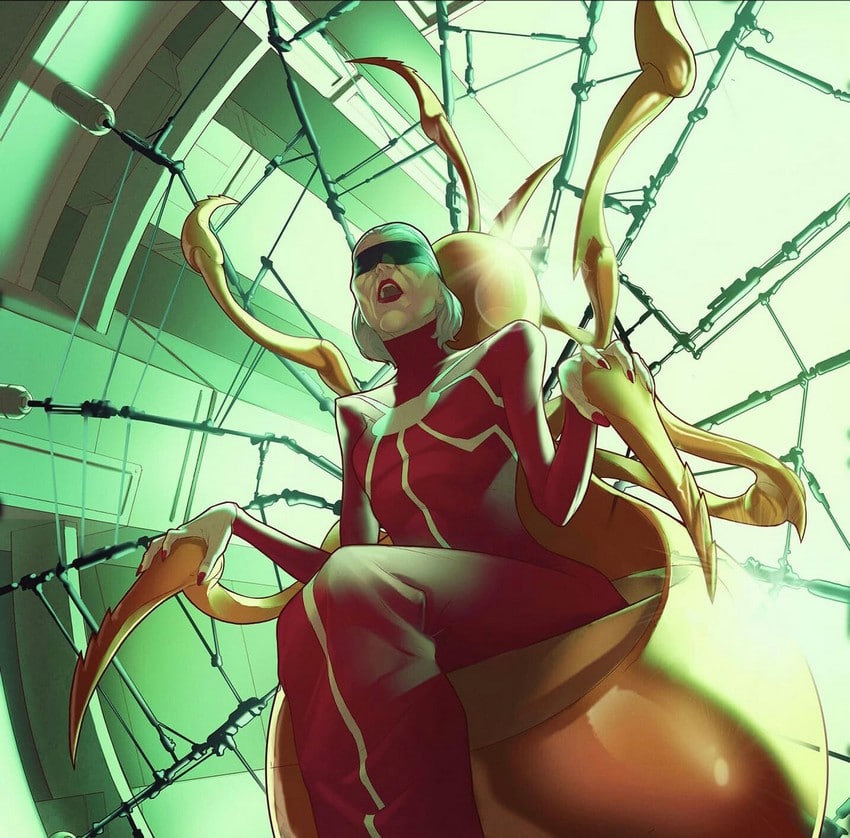 Johnson was last seen in Maggie Gyllenhaal's The Lost Daughter, and will next appear in Am I OK? for HBO Max, Cha Cha Real Smooth for Apple TV+, and Persuasion on Netflix. Madame Web is currently looking to be her sole 2023 project.
RELATED: RUMOR: THE FLASH TO REVEAL SUPERMAN'S STATUS IN THE DCEU
Sweeney is known for playing Cassie Howard in HBO's Euphoria and was last seen, in a film project, in Amazon Prime Video's The Voyeurs, alongside Justice Smith, and in Netflix's vampire movie, Night Teeth. It is still unclear which character she will portray in the movie. S.J. Clarkson is a familiar face in the Marvel Universe, having directed two episodes of Netflix's Jessica Jones and The Defenders. Her latest television project, Anatomy of a Scandal, starring Rupert Friend, Michelle Dockery, and Sienna Miller, released on Netflix last Friday.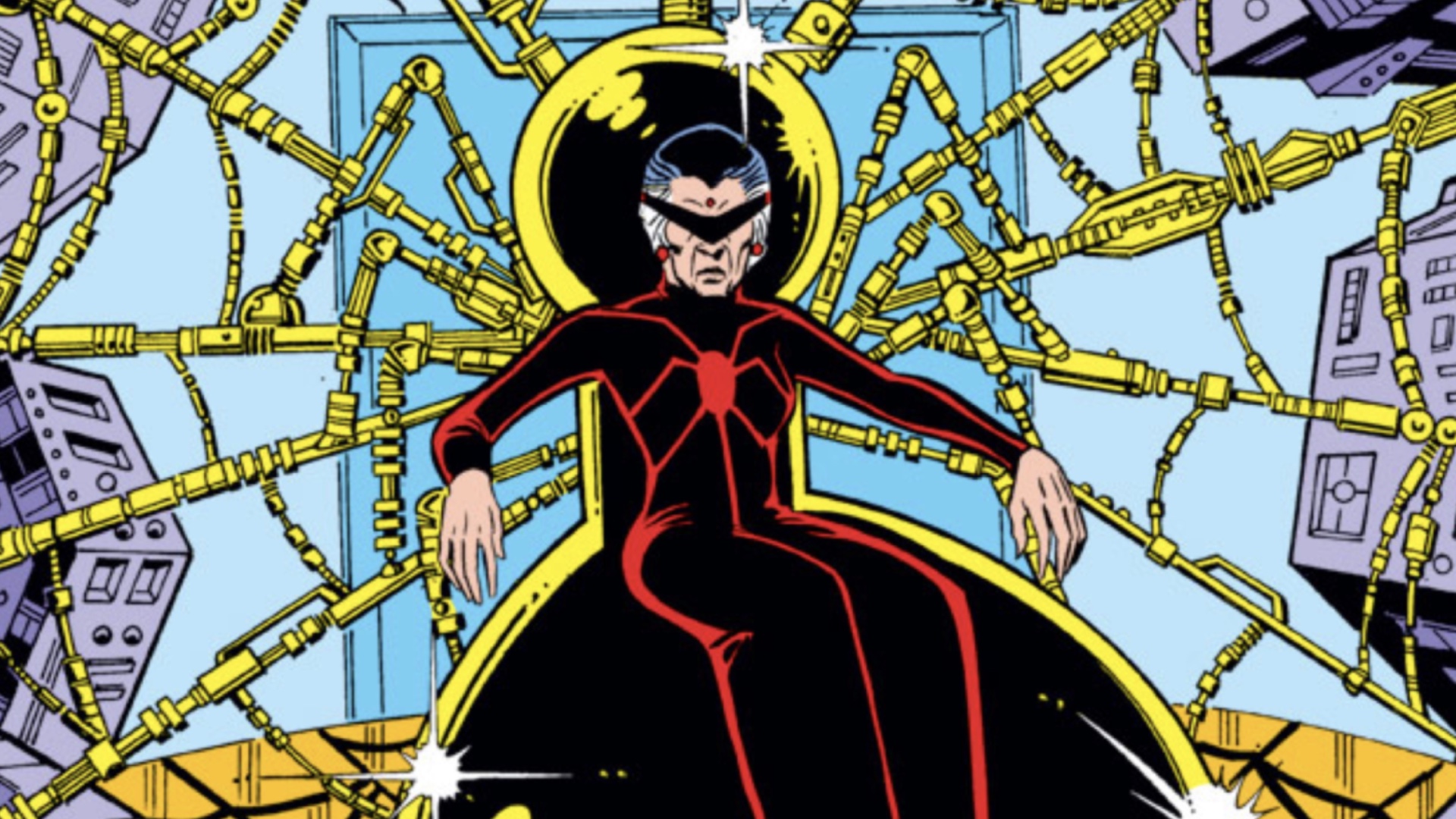 Madame Web is set to release in theaters on July 7, 2023. What do you think? Will Madame Web be a good movie? Are Matt Sazama and Burk Sharpless the right writers to helm its script? Let us know in the comments below and be sure to follow us on Twitter!
KEEP READING: EARLY BOX OFFICE FOR DOCTOR STRANGE IN THE MULTIVERSE OF THE MADNESS TRACKS HIGH
Source: Murphy's Multiverse