Are you ready to welcome Electro into your home?
It is no surprise that Spider-Man: No Way Home was a massive hit. We've had over a decade and a half worth of material for the ultimate Spidey cross-over. When a movie such as this one hit theaters, there is an entire another side of marketing logistics and planning that goes along with it. Since a lot of the Marvel intellectual properties are geared towards children, teenagers, and young adults, one of the most obvious choices of alternate merchandise to help promote the movie is action figures. 
RELATED: SPIDER-MAN: ACROSS THE SPIDER-VERSE DELAYED UNTIL 2023
One of the main criticisms from fans about Jamie Foxx's Electro in The Amazing Spider-Man 2 was his looks. Jamie's version of Electro was entirely blue, with electricity visibly running through his body, changing his entire looks, and affecting his persona. Spider-Man: No Way Home "fixed" Jamie's looks by giving him a much closer comic-accurate costume. The movie was recently released on DVD and Blue-Ray which will also bring new merchandise to help promote it. 
Electro's New Hot Toy Looks Better Than Ever
One of these new toys is Foxx's Electro. The action figure features an even more accurate look of the veteran villain. Hot Toy's brand-new Electro action figure features the iconic electricity mask, giving the villain a much more familiar look that hardcore fans are accustomed to. Take a look at some of the pictures below: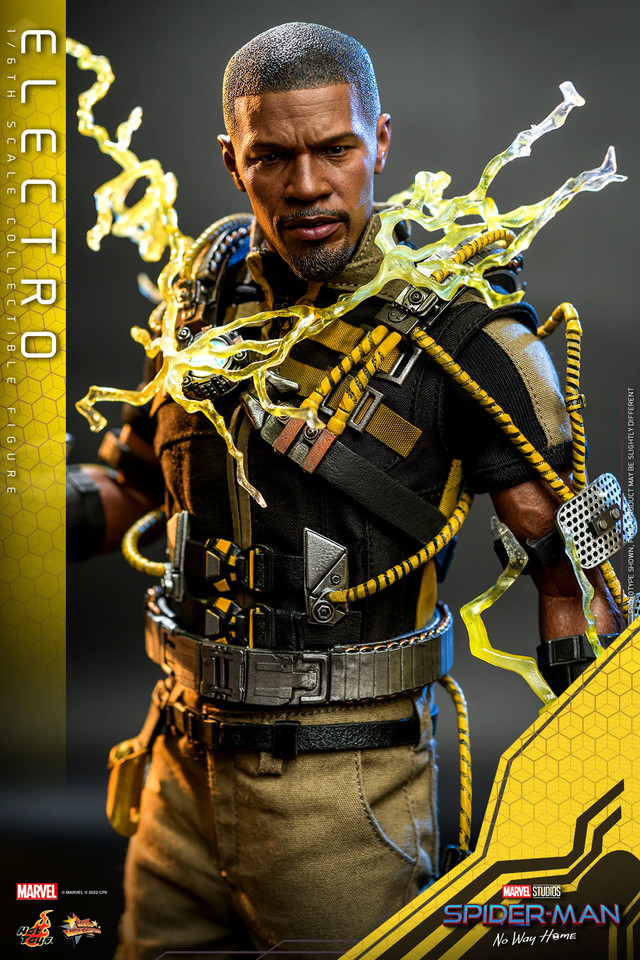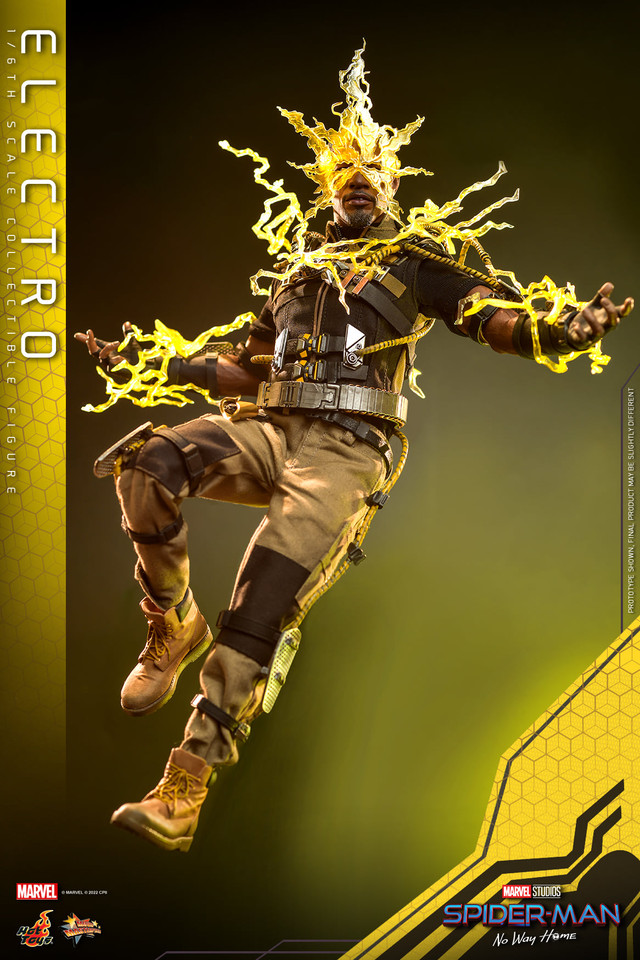 Now check out the comparison I made between the new toy and the original from the 90s:
I think we can all agree that this is a MUCH better take on the character (compared to the smurf version). Can we just take a moment to admire how detailed this toy is?! Although I do like his original green costume, I can appreciate Jamie's much more practical and realistic approach. The details and colors of this toy immediately makes me think of a character we could see on Mortal Kombat and to me, that's a good thing. The mask was definitely an electrifying surprise.
There are currently a lot of rumors and fan petitions for Andrew Garfield's Spider-Man to make a comeback. There is certainly a want from fans, especially after how well his Peter Parker aged and stood toe to toe with the nostalgic Tobey Maguire and Tom Holland's younger version of the character. Seeing how the dust settled between Foxx's Electro and Garfield's Spider-Man would definitely be cool to see (and perhaps start tying in the spin-offs?… I'm looking at you, Sony).
Recently, the Japanese multinational conglomerate announced that Venom will have another sequel leading me to believe that they are continuing with the extended Spiderverse despite Morbius's weak box office performance. Garfield's universe certainly has some heavy-hitter names like Leto, Foxx, Hardy, and Harrelson. Sony definitely knows that, and I do believe they intend to cash in on it. 
I remember having a lot of Spider-Man toys with Electro being one of my favorite. He is definitely, in my opinion, an underappreciated villain compared to some of the more well-known baddies like Venom, Green Goblin, Carnage, Doc Ock and etc. Did you ever own any of the Spider-Man toys? Do you own any now? Are you one of those hardcore collectors of action figures? Going to comic stores and looking at those completely full shelves of figurines is something that I really enjoy and did a lot as a kid. Perhaps it's time to pick up an old habit.
Don't forget to follow all our social media pages. We drop exclusives very often! I know, it's our thing. Hit the notification bell so you're one of the first to see or read one of our updates. That's all for me today, I gotta swing outta here! Until next time.
KEEP READING: RUMOR: MAN-THING TO DEBUT IN WEREWOLF BY NIGHT SPECIAL FOR MARVEL
Source: Sideshow