According to a new report, we are set to see the debut of yet another member of Marvel's Supernatural realm, and that is none other than Man-Thing.
Who Is Man-Thing?
In the comics, Man-Thing was once a man named Theodore Sallis. Sallis, while attempting to create his own super-soldier serum, is targeted by enemies. He injected himself with the serum and tried to escape, but unfortunately, he nearly lost his life in a car wreck in the Everglades of Florida. Before he dies, the serum manages to save his life, but fuses him with the swamp, creating the Man-Thing.
RELATED: ARE THE MIDNIGHT SONS COMING TO THE MCU?
The Man-Thing has lost most of its humanity, being a creature not interested in good or bad. Despite this, he has joined many teams of heroes, such as The Howling Commandos, The Dark Avengers, The Midnight Sons and The Legion of Monsters. Man-Thing has been a huge part of the supernatural corner of Marvel Comics, being an ally of many mystical beings.
Man-Thing's Role in Werewolf By Night
As reported by The Cosmic Circus, Man-Thing is rumored to have a cameo appearance in Michael Giacchino's Werewolf By Night Halloween Special! This sounds believable, as the Werewolf By Night special looks to explore more of the supernatural zone of the Marvel Cinematic Universe, with rumors of Elsa Bloodstone also appearing in this series.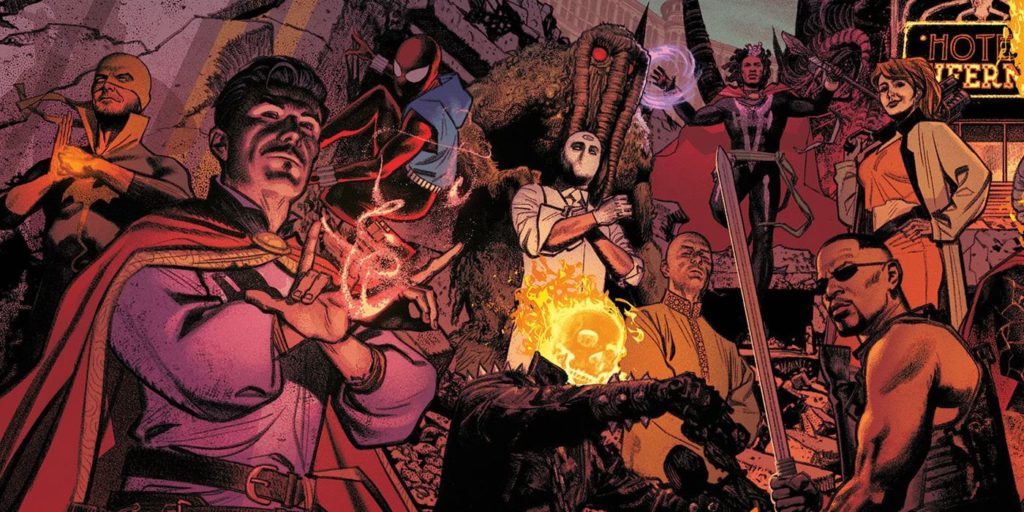 RELATED: LAURA DONNELLY MAY BE PLAYING ELSA BLOODSTONE IN MARVEL'S WEREWOLF BY NIGHT HALLOWEEN SPECIAL
The Cosmic Circus has said they currently do not know who will be playing the character, which gives us something new and exciting to speculate on in the coming months. An exciting report states that the Werewolf By Night special looks to be using practical effects, which is something fans of horror are sure to be excited about.
What's Next for Man-Thing?
If Man-Thing is heading to the Marvel Cinematic Universe, what is next for him? The Marvel character could appear in many upcoming projects, such as a potential Midnight Sons adaptation. In the comics, Man-Thing has helped the members of this team on many occasions, so it would make sense for him to possibly join the MCU's team of heroes. He could act as the team's Hulk, being arguably the physically strongest on the team.
RELATED: WHAT'S NEXT FOR KANG THE CONQUEROR?
Man-Thing could also appear in a future Elsa Bloodstone project. As the character is reported to be only a cameo in Werewolf By Night, they could be using him to set up the next outing for the Monster Hunter. Bloodstone, set to play a role in the Halloween Special, could have her sights set on Man-Thing after her encounter with Gael García Bernal's Jack (Jake) Russell. We could see a showdown between the Monster Hunter and the Swamp Monster, or we might even see a team-up as Elsa Bloodstone could learn that not all dangerous creatures are evil.
RELATED: WHAT'S NEXT FOR BLADE IN THE MARVEL CINEMATIC UNIVERSE?
Finally, we could even see Man-Thing appear in a project like Blade. Blade, while typically a hunter of vampires, could find himself entangled in the supernatural realm of the Marvel Cinematic Universe, where he could come into contact with the swamp creature. Blade often teams up with supernatural characters, and with both these characters being featured on-screen in the near-future, it's a real possibility.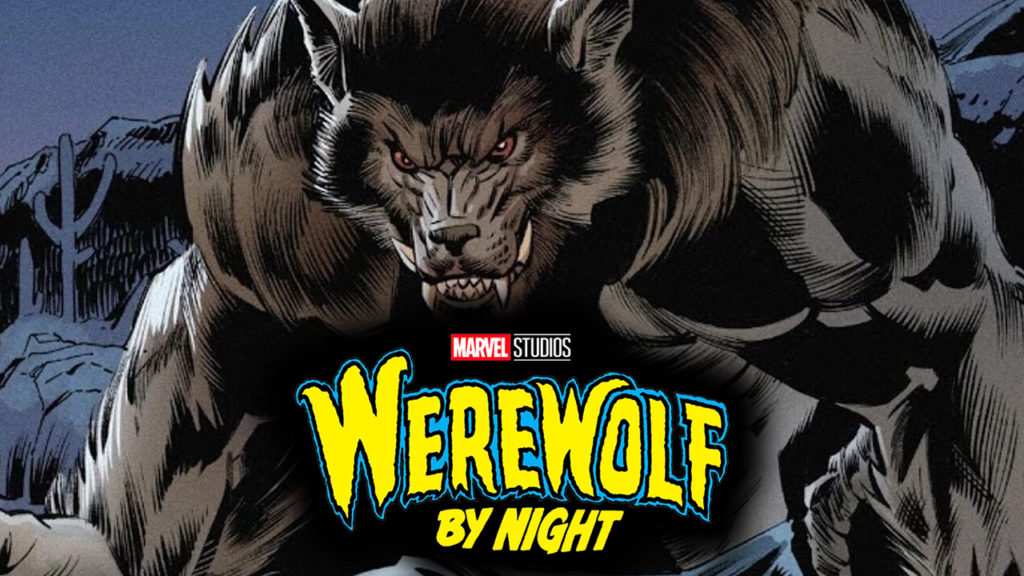 With characters like Werewolf By Night, Elsa Bloodstone and Man-Thing soon joining the Marvel Cinematic Universe, things are about to get strange in the best way possible. What are your thoughts? Do you think we'll see him debut in Michael Giacchino's Werewolf By Night Halloween Special? Let us know in the comments and on our Twitter!
CONTINUE READING: RUMOR: MARVEL STUDIOS EYEING MICHAEL GIACCHINO TO DIRECT DISNEY PLUS PROJECT
Source: The Cosmic Circus