Benedict Wong talk's about Wong's evolution from the first film to now in Doctor Strange in the Multiverse of Madness
Like most superheroes, Doctor Strange has a sidekick/partner, and since they both appear in Strange Tales #110, that has been Wong. Single named like Adele, Drake, and Beyoncé, the steadfast character who never fails to get the job done has been portrayed by the brilliant Benedict Wong since the first Doctor Strange. Thankfully, the character of Wong had a much-needed overhaul, and in no way resembles his early comic book counterpart as Strange's servant. In the films, he is one of Strange's teachers, his friend, and as of Spider-Man: No Way Home, he is also his boss.
Benedict Wong on Wong's Evolution From His First Film to Doctor Strange in the Multiverse of Madness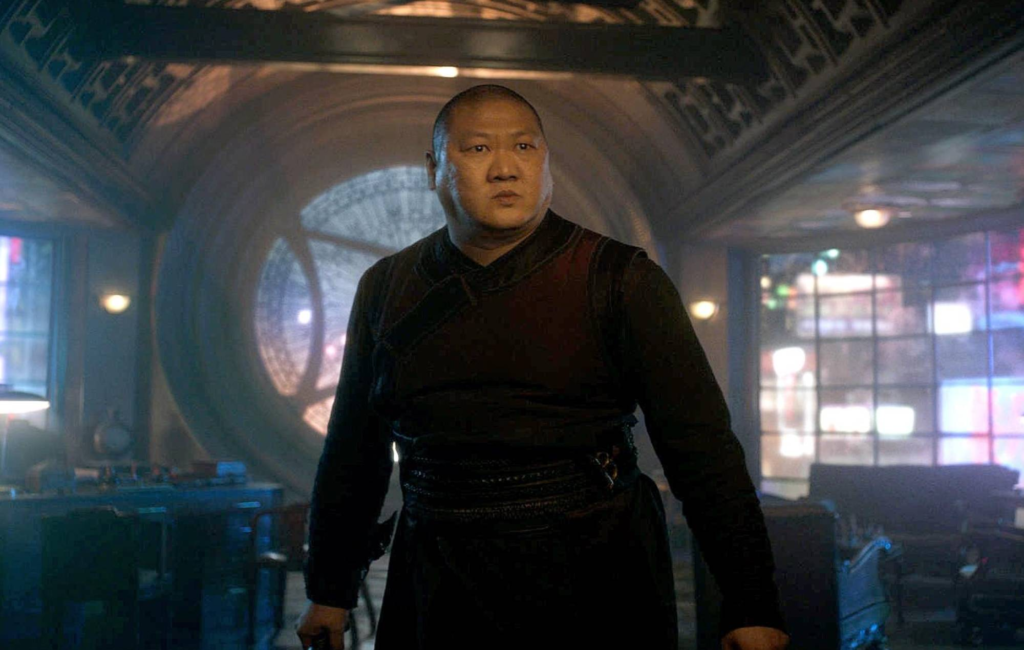 From steadfast music-loving guardian librarian to the Sorceror Supreme, Wong has had quite the journey throughout his time Marvel Cinematic Universe. He may not have headlined many films, but his scene-stealing performances have garnered numerous headlines. He saves Tony Stark in Infinity War then geniusly leaves before it gets really bad. He cracks a joke in the biggest battle the universe has ever seen, and he takes out Abomination by himself in a cage match. Wong has made a huge impact in the MCU and Benedict Wong shares his thoughts about the evolution of the character from the first Doctor Strange film.
RELATED: Sam Raimi Talks Bringing Horror To Doctor Strange In The Multiverse Of Madness
When I first took the job six years ago, we moved away from the old source material. And we developed and crafted this no-nonsense field general librarian who has continued through 4 or 5 of the movies and is now no-nonsense Sorcerer Supreme. I love where we're going with this and the character progression of that. And yeah, we'll see what unfolds with this.

Benedict Wong, Wong in Doctor Strange in the Multiverse of Madness
My biggest fear about Doctor Strange in the Multiverse of Madness is that they kill Wong. It might be one of those things like when The Walking Dead killed off Glen. Yes makes a meaningful impact on the story, but also there is still so much story left to tell. Benedict Wong steals the show every time he is on screen. Whether it is him asking for a tuna melt or singing karaoke with some new friends after dropping world-breaking news to them. Benedict's Wong words give me equal parts assurance and fear. Because in terms of job progression he is at the top, so that could be it. But as for character, there is still far more to go.
RELATED: Doctor Strange in the Multiverse of Madness: Michael Waldron and Sam Raimi Discuss The Craziness of Filming During Production Changes
Also, Benedict Wong did say he and Kevin Feige are due for another discussion later in the interview, so it seems unlikely there would need to be another discussion if his character is already gone. But we'll have to wait and see when Doctor Strange in the Multiverse of Madness releases in theaters on May 6, 2022. Tickets are available now.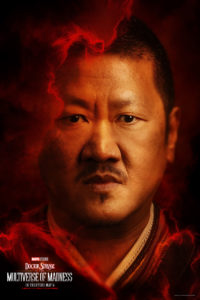 ABOUT DOCTOR STRANGE IN THE MULTIVERSE OF MADNESS
Release Date: May 6, 2022
Director: Sam Raimi
Screenplay: Michael Wardon
Producer: Kevin Feige
Executive Producers: Louis D'Esposito, Victoria Alonso, Eric Hauserman Carroll, Scott Derrickson, Jamie Christopher
Cast: Benedict Cumberbatch, Elizabeth Olsen, Chiwetel Ejiofor, Benedict Wong, Xochitl Gomez, with Michael Stühlbarg, Rachel McAdams
Description:
In Marvel Studios' "Doctor Strange in the Multiverse of Madness," the MCU unlocks the Multiverse and pushes its boundaries further than ever before. Journey into the unknown with Doctor Strange, who, with the help of mystical allies both old and new, traverses the mind-bending and dangerous alternate realities of the Multiverse to confront a mysterious new adversary.
What do you think about Wong's evolution? Do you already have your tickets to Doctor Strange in the Multiverse of Madness? Will wong keep the title of Sorcerer Supreme? Let us know what you think in the comments below and be sure to share all your theories with us on Twitter.
KEEP READING: Thor: Love and Thunder Funko Pops Release With Teaser Trailer