It's almost here folks! We are less than a week away from the release of Doctor Strange in the Multiverse of Madness, and we are more excited than Wong at a Beyonce concert.
The cast and crew have been hard at work on the promotional tour, and in a recent press conference, writer Michael Waldron and director Sam Raimi opened up about the difficulties of filming in an ever-changing cinematic universe.
One would imagine that writing a film as complicated as Doctor Strange's universe-hopping epic would be difficult in its own right, but these folks also have to make sure their movie fits in with all of the other storylines of the MCU. It's no secret that Marvel Studios has gone through a lot of production changes in their films and Disney+ shows over the last few years. Some of that was due to the COVID-19 pandemic, but other changes were due to a shift in the order of release dates.
RELATED: America Chavez's Moms In Doctor Strange 2 Revealed
Originally, Doctor Strange in the Multiverse of Madness was supposed to come out directly after Wandavision, and according to showrunner Jac Shaeffer, this would have included an appearance by Steven Strange himself in the finale of the show. Additionally, Multiverse of Madness was also supposed to come out before Spider-Man: No Way Home. As originally planned, America Chavez would have been introduced in No Way Home, taking on the role that Ned ultimately fulfilled as the junior sorcerer who uses the Sling Ring to find the Tobey McGuire and Andrew Garfield versions of Peter Parker. Instead, we will now see the character introduced in this week's premiere.
As the release dates of these properties were moved around, it obviously sent massive shockwaves through their scripts. All three properties essentially function as a trilogy about the breaking of the Multiverse, and any changes made in one could drastically affect the plots of the others. In the press conference, Michael Waldron was asked about how he held onto the core story of Doctor Strange 2 during all of these production shifts, and his answer gives us a little peek behind the scenes.
How Michael Waldron Handled the Shifting Multiverse and Schedules of the MCU Writing Doctor Strange in the Multiverse of Madness
"Well we just got the script done and just stuck to it," he joked. "Well, I had the great benefit of inheriting the bulk of these characters, and so I think that was what centered me creatively. With Steven, Wanda, Wong, America…in a lot of ways I was just the steward of these characters on the page, and so there was a lot of opportunity to just elaborate with these tremendous actors who know them better than I could. As the script evolved (which it very much was all the time), it was about leaning on the people who have been doing it longer than we have. It was a real team effort putting this story together."

MIchael Waldron, Doctor Strange in the Multiverse of Madness Press Conference
RELATED: Thor: Love and Thunder Funko Pops Release With Teaser Trailer
Director Sam Raimi was then asked how he navigated through script changes that were sometimes made two days ahead of shooting, and he had an appropriately funny response:
"Two days?" Sam Raimi laughed. "The script was oftentimes minutes before. The actors are very creative, opinionated, and they know their characters better than anybody. So they will recognize in playing a scene, 'This is untrue. This feels like a manipulation. Could it be more real?' And we would make changes in the moment trying to riff on that very good idea. When you've got great team members as a director, you really want to pull the best of their ideas together and make something better than you could have made it on your own. And that's exactly what working on this movie was like for me.

Great actors, great ideas, a script that was constantly changing…it was a very lively process.

Not only that, but the other movies that we have storylines from, some were being made concurrently or had just finished. Like, Wandavision had just finished, Spider-Man: No Way Home was also shooting, and our movie referenced those films. We had to have meetings with the director like, "What does Dr. Strange know by the end of No Way Home? Does he even remember the Multiverse?" We have plenty of questions that Michael had to take into the script in the moment, and take their changes, and those changes rippled through our movie.

It's probably for a writer like improv is for an actor. These movies are reacting, changing things, and you have to be in the moment and go with it."

Sam Raimi, Doctor Strange in the Multiverse of Madness Press Conference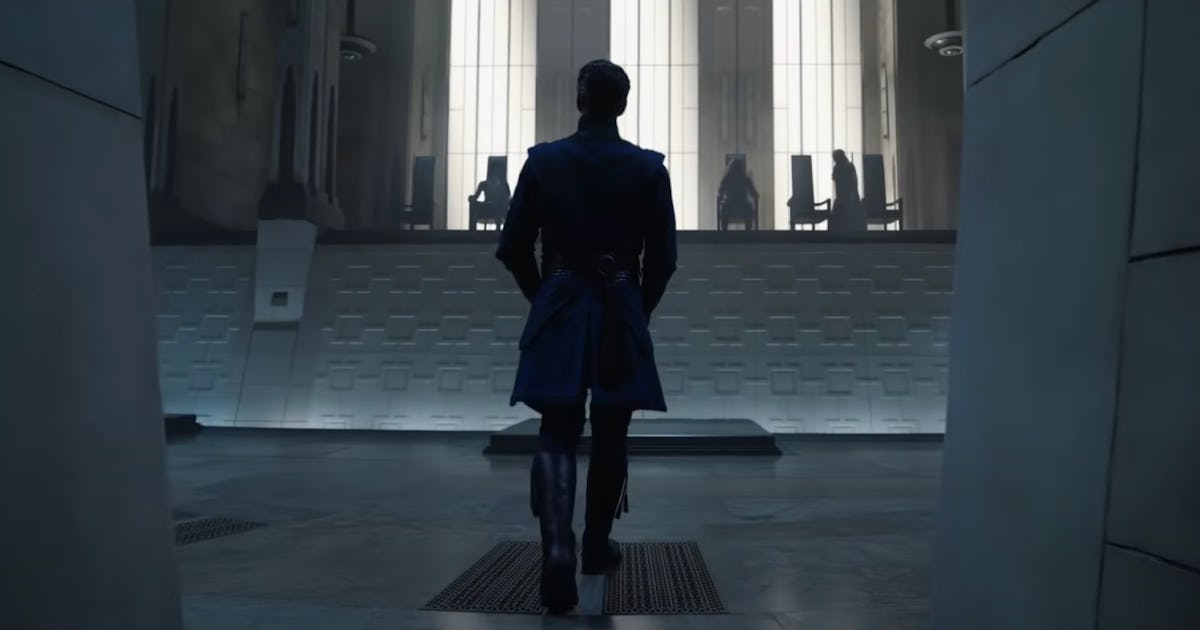 DOCTOR STRANGE AND A MULTIVERSE OF CHANGES
Oh man, what I'd give to be a writer for the MCU! Like Sam Raimi said, being a writer on these movies seems to be a lot like "improv", as each writer is given a few strands from a grand tapestry. Not only do they have the challenge of creating a great work themselves, but they also have to weave it into the narrative of everything that came before. For many movie studios, this proves to be too challenging, and hearing that script changes came "minutes before shooting" would be a massive red flag to their fanbase. But for Marvel fans? It's just par for the course.
RELATED: New Doctor Strange in the Multiverse of Madness Featurette Released 1 Week Ahead of Premiere Date
Marvel Studios has proven time and again that they are masters at building a universe. Year after year, movie after movie, they've managed to pull off what many fans would have considered impossible. So if hearing these makes you nervous, just kick back and remember that Kevin Feige and his team are the best in the business. They've earned our trust, they've crafted a meticulously-planned world over more than a decade, and dang it if they aren't the best mother-loving puppet masters the movie industry has ever seen. I know that I'll be sitting in my seat on opening weekend with a big smile on my face, knowing that these characters are in safe hands.
As Film Twitter has come to echo over the last decade, "in Feige we trust!"
Doctor Strange in the Multiverse of Madness releases in theaters on May 6, 2022. Tickets are available now.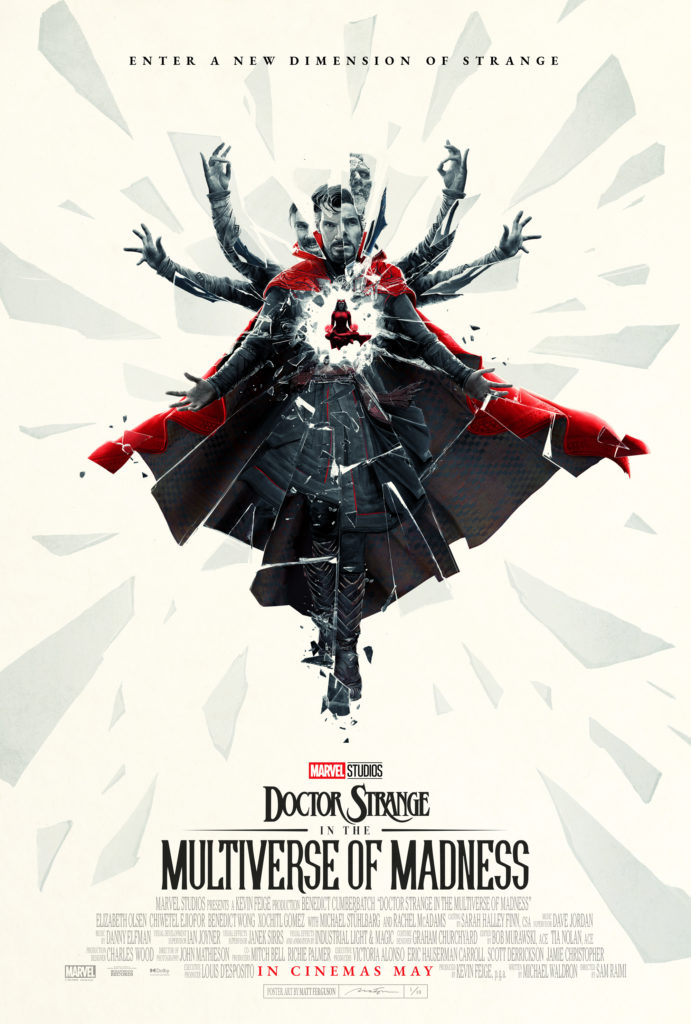 DOCTOR STRANGE IN THE MULTIVERSE OF MADNESS OFFICIAL SYNOPSIS:
"In Marvel Studios' Doctor Strange in the Multiverse of Madness, the MCU unlocks the Multiverse and pushes its boundaries further than ever before. Journey into the unknown with Doctor Strange, who, with the help of mystical allies both old and new, traverses the mind-bending and dangerous alternate realities of the Multiverse to confront a mysterious new adversary."
What are your thoughts on these from Michael Waldron and Sam Raimi? Are you ready for Doctor Stange in the Multiverse of Madness? Did you already get your tickets? Let us know in the comments!
KEEP READING: The Umbrella Academy Release Awesome New Season 3 Character Posters