**SPOILERS FOR THE MANDALORIAN, THE BOOK OF BOBA FETT, AND REBELS**
Going into The Mandalorian season three one of the biggest questions surrounding Grogu is what will happen with his Force powers? Both Ahsoka Tano and Luke Skywalker have chosen not to train the former Padawan fearing his connection to and love for Din Djarin. During the second season of The Book Of Boba Fett Grogu was given a choice leave Mando behind and learn to be a Jedi or leave Luke and his training to go back to his father as a Madanlorian Foundling.
RELATED: HAYDEN CHRISTENSEN BINGED THE CLONE WARS AND REBELS TO PREPARE FOR OBI-WAN KENOBI RETURN
Grogu chose to go back to the Din, but before this Luke helped him learn more control over his Force abilities. This will undoubtedly be something that is further explored in The Mandalorian's third season especially after Grogu used his enhanced Force abilities to take down the rancor at the end of The Book Of Boba Fett. But if Ahsoka and Luke aren't the right teachers for Grogu who is?
WILL AHSOKA LEAD GROGU TO HIS FUTURE TEACHERS?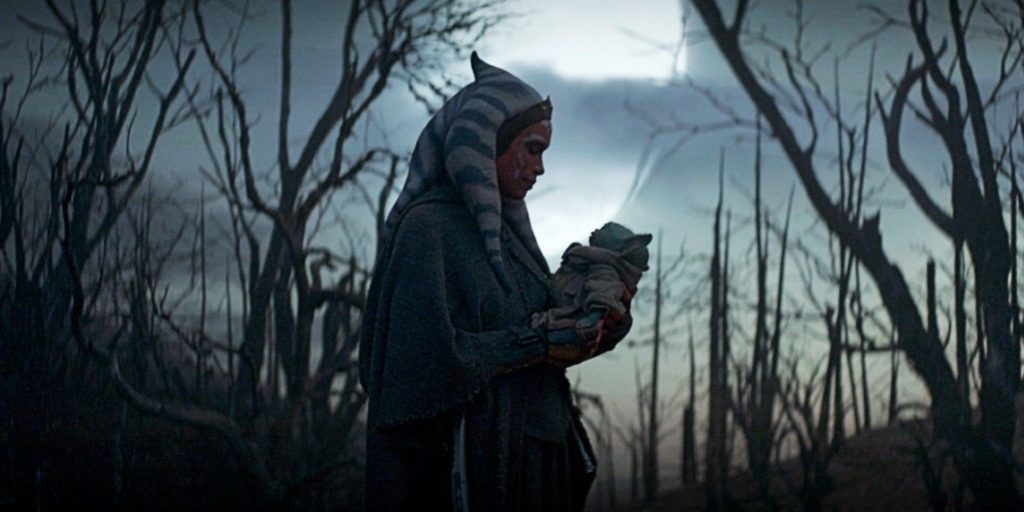 Interestingly Ahsoka could be where the answer lies. The new Ahsoka series will feature the former Jedi, likely working with Mandalorian Sabine Wren, to search for Ezra Bridger after the Jedi Padawan was lost at the end of Rebels along with Thrawn. Ezra and Sabine could be the perfect teachers for Grogu given their own history with a Jedi who had a unique perspective on love. Both Sabine and Ezra were a part of the rebel team, Ghost Crew, which also included the Jedi Kanan Jarrus. Kanan was a Jedi Padawan during Order 66 when his Jedi Master, along with most other Jedi, were wiped out by the Clone army.
RELATED: THE ACOLYTE: INTRIGUING DETAILS ABOUT 2 NEW STAR WARS CHARACTERS AND PRODUCTION START DATE: EXCLUSIVE
Unlike many Jedi, Kanan did not fear love. While Anakin Skywalker is an example of how dangerous it can be for a Jedi to love others Kanan is the opposite. Kanan loved his found family, the Ghost Crew, but he was in love with the leader of the team and pilot, Hera Syndulla. Kanan, unlike Anakin, was able to have relationships both romantic and platonic or familial without it consuming him. Because of Kanan's ability to let go, sacrificing himself to save his loved ones, Ezra Bridger learned this important lesson and followed in his own Master's footsteps saving not only his loved ones but an entire planet and perhaps the galaxy.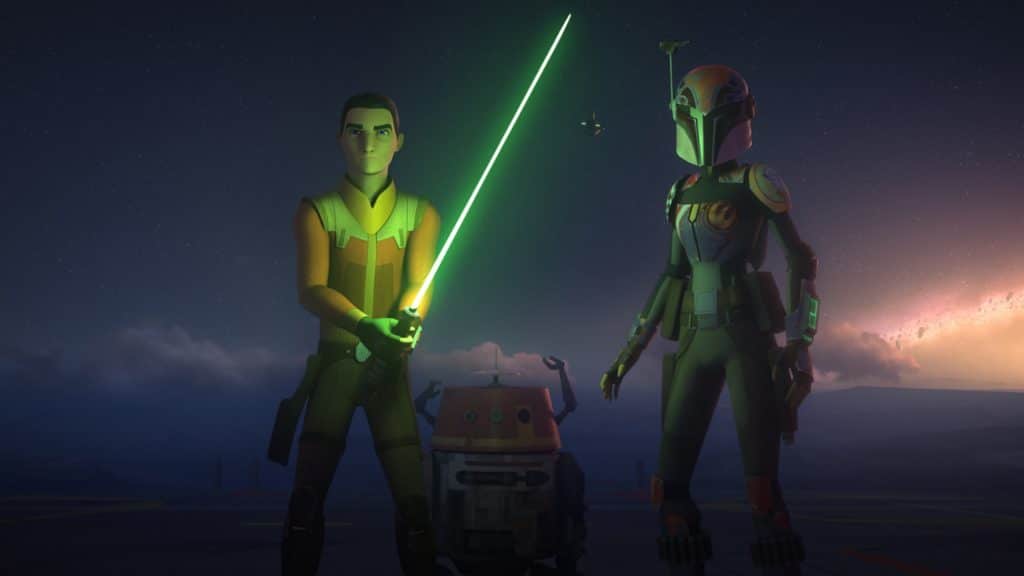 The Jedi in Rebels prove that Jedi can love the family they find as long as they understand that this can also mean that they must eventually let them go. Ezra could be the perfect Jedi to teach Grogu the ways of the Jedi and the force because of this. Ezra also had his own trials with the temptation of the Dark Side nearly falling victim to its power. Ezra's understanding of The Force both Dark and Light could be exactly what Grogu needs to not lose himself when he eventually outlives Mando.
RELATED: AMY HENNIG HELMING NEW STAR WARS GAME FOR LUCASFILM AND SKYDANCE NEW MEDIA
Sabine, who will be appearing in Ahsoka, could also prove herself to be a surprisingly good teacher as a Mandalorian who was in part raised and trained by a Jedi. Sabine learned to wield the Darksaber from Kanan. She also would bring a fresh perspective from someone who is not a Jedi but knows a lot about the Jedi. Much of the Jedi's history has been lost and outside perspectives on them are often skewed or incomplete. If Grogu decides he doesn't want to pick a single path, Jedi or Mandalorian, she could prove to be an important influence for the Mandalorian path not only in regards to Grogu but Din as well, as he now holds the Darksaber.
Ahsoka clearly loved Anakin, describing him as an older brother, but after learning of his fate and her own experience with the Jedi her hesitance to take on Grogru is understandable. It does seem a bit surprising that Luke would believe that Grogu's love for Din is a hindrance given that love is how he managed to save his father, but perhaps these are the first steps to Luke becoming the man he is in The Last Jedi. So, while neither he nor Ahsoka felt they were the right teachers for Grogu they could in fact lead him to the perfect teachers both as a Jedi and a Mandalorian.
May The 4th Be With You! In honor of the festivities, check out the little photoshoot we did some Hasbro's Star Wars Black Series figures.
Who do you think should train Grogu? What do you think will happen with his Force powers in The Mandalorian season 3? Are you excited to see some of the Rebels crew make the jump to live-action in Ahsoka? Leave your thoughts in the comments below or on our social media and check back with The Illuminerdi for more Star Wars.
KEEP READING: OBI-WAN KENOBI OFFICIAL TRAILER AND NEW KEY ART TO CELEBRATE MAY THE 4TH