The Illuminerdi recently had the chance to speak with Power Rangers Dino Charge star Brennan Mejia, who appears opposite Bruce Willis (Die Hard, The Fifth Element) and The Flash's Tom Cavanagh in the new movie, Corrective Measures. During the chat, Mejia spoke at length about working with Cavanagh and the important advice he received from the Harrison Wells actor.
Set in a world where superhumans exist, Corrective Measures follows the world's most dangerous maximum-security prison that is filled with deadly supervillains as the inmates on top of corrupt staff. The prison, San Tiburon, is also home to the infamous mind-controlling supervillain, Julius "The Lobe" Loeb (Bruce Willis). Brennan Meijia portrays a young empath, Diego Diaz, who has been newly imprisoned at San Tiburon in the film.
BRENNAN MEJIA GAINS A REAL-LIFE MENTOR IN TOM CAVANAGH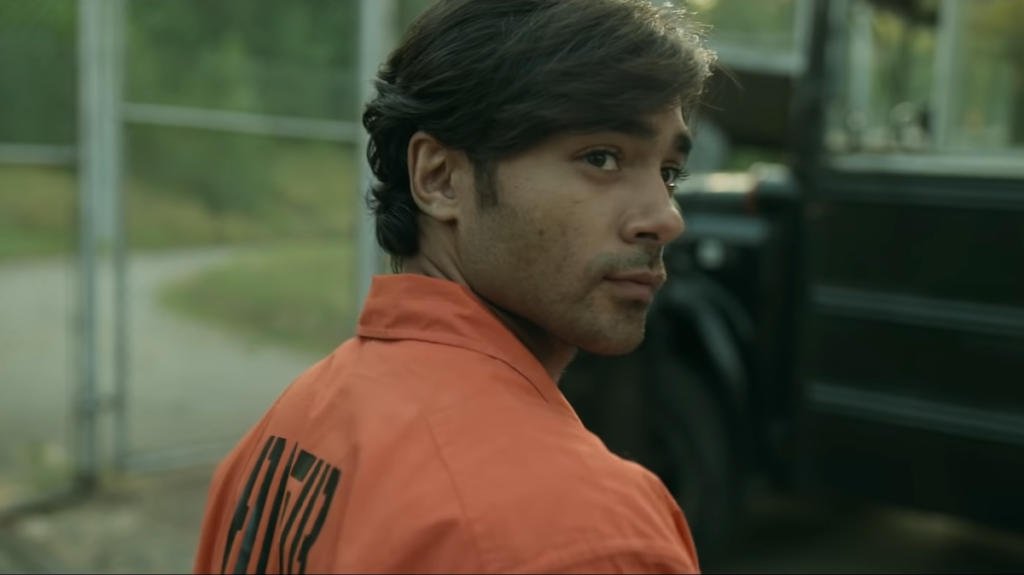 Tom Cavanagh portrays another incarcerated supervillain inmate at the prison, Gordon Tweedy aka The Conductor, who quickly befriends Diego and takes him under his wing in the prison, where tensions continue to rise, leading to anarchy and destruction. During a recent chat with The Illuminerdi, Mejia explained how much he enjoyed working with Cavanagh and how the veteran actor actually served as a real-life mentor to him during the production shoot between takes:
"Oh my gosh, Tom, there's not a lovelier guy to be had, honestly. He's just a well, Harrison Wells of knowledge. See what I did there? Anyway, I don't know, my brain has problems. But, no seriously, he's so humble. And every day him and I would just talk, and I'd be like, 'Tom, I know you obviously have way more experience than I do, can I just pick your brain?' Literally he mentored me in real life, like between takes. How do you come up with like the mannerisms and all the energy? He just broke it down for me, a little bit of what he likes to do to bring his characters to life.

Him and I both agree, it all starts with knowing the lines so well that you don't have to focus on it. If you're a dancer, you know the choreography so well you don't have to be like, okay, left arm, right arm. You just can then put in your energy. And that's the same with lines and a performance, in my opinion, you have to have it. Unless you're allowed to improv. But if you're doing it verbatim, like you don't improv Shakespeare, right? You do Shakespeare. You have to know it to then be able to not think about it by knowing it so well."

Brennan Mejia, Interview with The Illuminerdi
RELATED: BRENNAN MEJIA, RED DINO CHARGER RANGER, SHARES HIS EXPERIENCE FILMING THE MASSIVE BEAST MORPHERS DINO REUNION
It sounds like Mejia and Cavanagh had an exceptional time working together, and Brennan Mejia learned a lot from Cavanagh's mentorship. The two share a lot of screentime together in Corrective Measures, and it appears their relationship in the film somewhat mirrors the two in real life with how Cavanagh instructed Mejia, and Mejia learned from his teacher in turn. Obviously, as a longtime veteran of the hit DC television series The Flash, along with many other film and TV roles, Cavanagh has a great deal of experience and wisdom he can impart to younger talents, such as Mejia.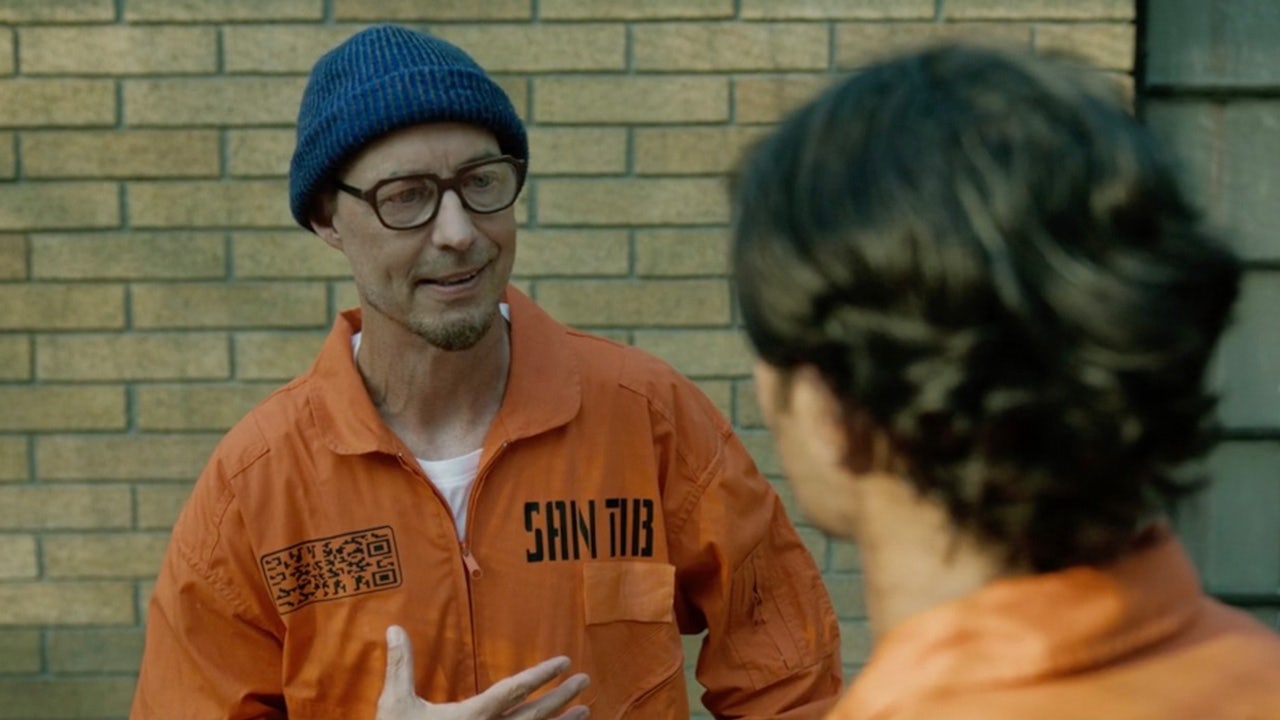 RELATED: THE FLASH STARS TOM CAVANAGH & CARLOS VALDES SET TO EXIT THE SERIES AFTER SEASON 7
Besides important advice, Mejia also revealed that he and Cavanagh also shared similar thought processes on how they handle going to auditions and preparing for their roles. So, it appears Cavanagh provided some exceptional reassurance to help encourage his confidence in his work as well. Brennan Mejia also noted when asked by Illuminerdi if his approach to a role became different than what it was going into Corrective Measures after his talks with Tom Cavanagh:
"It's a little bit more of the prep work. It was nice to hear that what I felt like I was already thinking was 'a good way about going on my auditions or preparing for roles,' was what someone so established in the industry also said was a good thing to do. So it just gave me validation. Like, okay, even though I'm not booking all these auditions, I'm doing the work. I'm getting better every time. Because all you can do is, this is my performance, do you like it? And they're like, it's good, but we were looking for pistachio ice cream and you had chocolate this time.

Like nothing against chocolate, we just didn't want chocolate. Other than like, oh we wanted chocolate ice cream, your chocolate ice cream is just subpar. You know what I mean? If anything is in my control, I want it to be a 110%. If it's outside of my control, obviously I can't control it. If they want someone six foot three, what am I going to do?"

Brennan Mejia, Interview with The Illuminerdi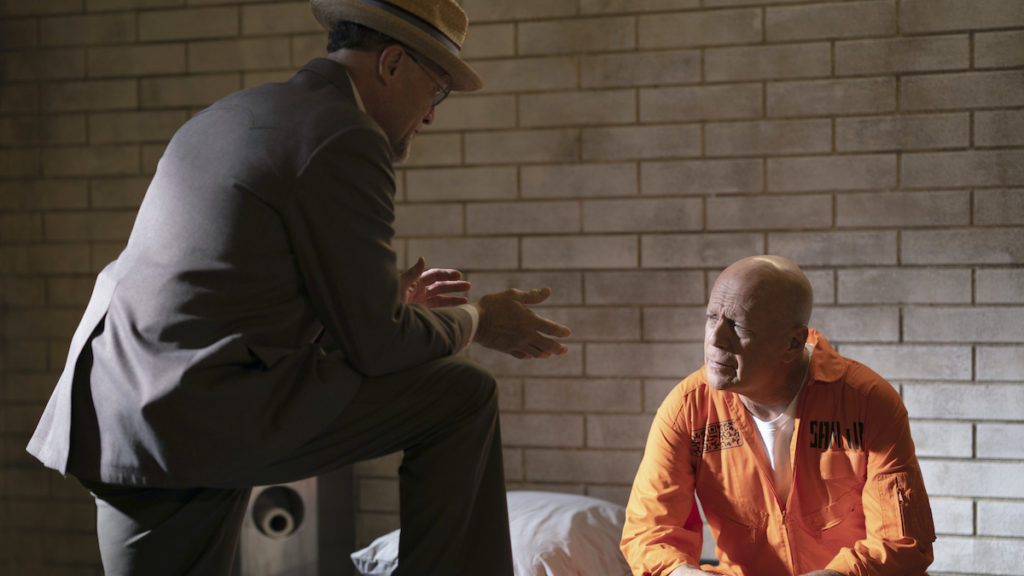 It sounds like Brennan Mejia learned quite a bit from Cavanagh which will help him as he moves forward in his career. The two actors star opposite one another in Corrective Measures. It also stars legendary cinema icon Bruce Willis and Michael Rooker (The Walking Dead, Guardians of the Galaxy). The new comic book film, based on the graphic novel of the same name, is available to stream now, completely for free, exclusively on Tubi. You can also watch the exclusive interview with Mejia below.
Brennan Mejia Corrective Measures: Exclusive Interview
But what do you think about Brennan Mejia's comments on working with Tom Cavanagh? Are looking forward to checking out Corrective Measures? Let us know what you think on Twitter.
KEEP READING: THE FLASH FILM TO FEATURE SURPRISE GRANT GUSTIN CAMEO: EXCLUSIVE