The time has come to speculate which heroes are part of Earth-616's Illuminati, thanks to Doctor Strange in the Multiverse of Madness opening that particular door.
In the comics, The Illuminati is a team of superheroes consisting of leaders of various teams. The Illuminati in the comics typically had Iron Man, Mister Fantastic, Black Bolt, Doctor Strange, Namor and Professor X.
***Doctor Strange in the Multiverse of Madness SPOILERS AHEAD***
RELATED: EARTH-838'S ILLUMINATI'S ASTONISHING HISTORY EXPLAINED!
As established in Doctor Strange in the Multiverse of Madness, the main universe following is Earth-616, while the universe that confirmed this fact was known as Earth-838. As we saw in the Doctor Strange sequel, The Illuminati of Earth-838 was introduced!
Who Could Be on Earth-616's Illuminati Roster?
VIDEO: Asher Freidberg
This version of the team consisted of Professor X, Captain Carter, Black Bolt, Captain Marvel, Mister Fantastic and Baron Mordo. This iteration of The Illuminati appeared to be the main force of protection of this reality, going as far to kill their former leader, Doctor Strange for his use of The Darkhold.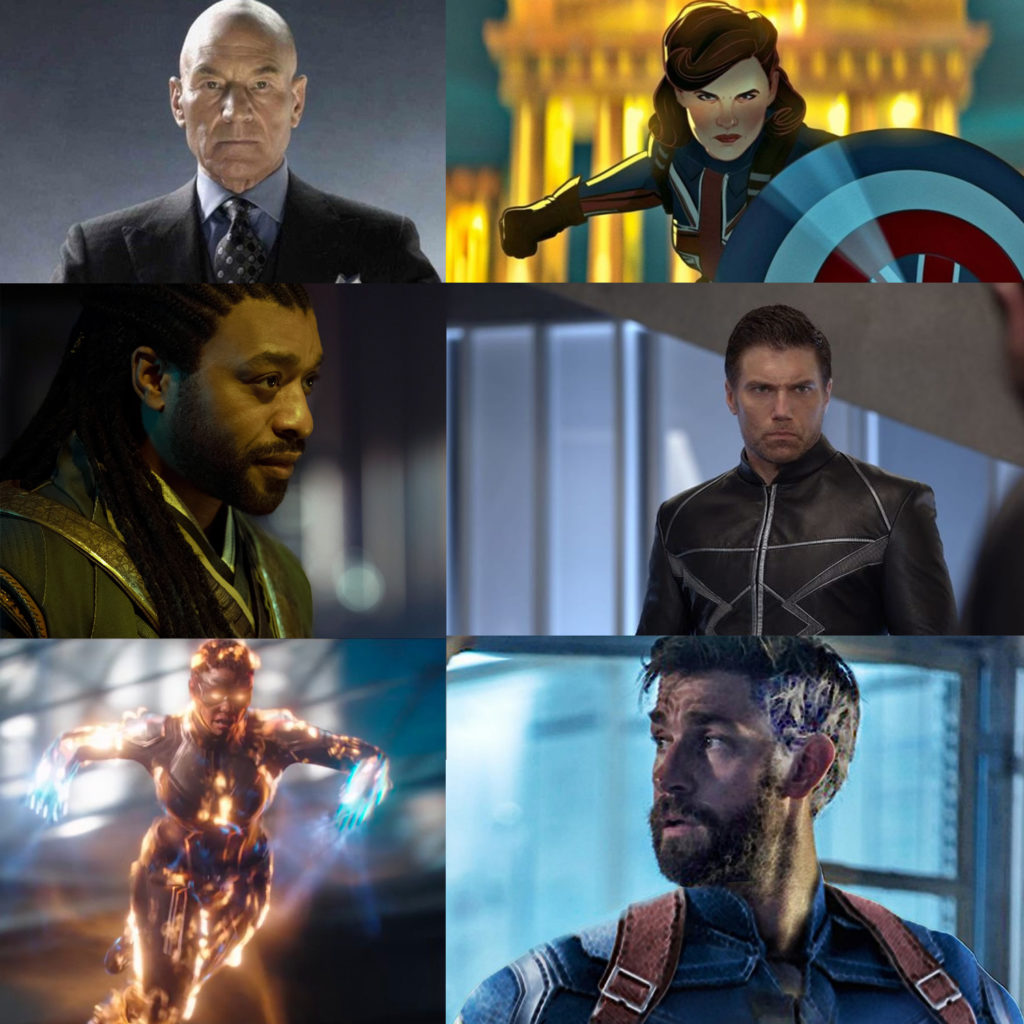 RELATED: WHO WILL BE ON THE MCU'S EXCITING YOUNG AVENGERS ROSTER?
Of course, this team no longer exists, as all the members aside from Baron Mordo are pretty dead. The introduction and prompt demise of this team was exciting for fans of The Illuminati, and it just might have been a tease for what's to come on Earth-616!
Earth-616's New Protectors?
Currently on Earth-616, it appears there is no team of defenders on Earth. The Avengers seem to have disbanded after the events of Avengers: Endgame. While members of the team will likely team up here and there, we aren't expecting a full on Avengers team-up for a little while. In the absence of Earth's Mightiest Heroes, we could see an iteration of The Illuminati in this reality! So let's discuss the potential members of this team.
Doctor Strange
RELATED: DOCTOR STRANGE IN THE MULTIVERSE OF MADNESS MIND-BLOWING POST-CREDITS SCENES EXPLAINED! (SPOILERS)
To start, chances are Doctor Strange would assemble this team after potential inspiration from his visit to Earth-838, and likely act as its leader. As the only character to meet a version of The Illuminati thus far, his knowledge of the team will be the catalyst to its creation.
Captain Marvel
As Earth-838 featured Maria Rambeau as a Variant of Captain Marvel, we could see Earth-616's Captain Marvel, Carol Danvers join this roster. As among the most powerful heroes in the Marvel Cinematic Universe, it would make sense to include her on this team. If The Illuminati ever faces off against a Scarlet Witch Variant again, they will want someone who can last at least twenty seconds in a fight with her.
Mister Fantastic
RELATED: IS AVENGERS TOWER NOW THE BAXTER BUILDING IN EARTH-616?
As the Fantastic Four are set to debut in the MCU in the coming years, we could easily see a 616 Variant of Reed Richards join this team. As he will likely be the smartest man on Earth-616 after his debut, it's clear why he should be a member. This character is set to debut in the Marvel Cinematic Universe's Fantastic Four film. Here's hoping the Marvel Cinematic Universe's version of the character is played by John Krasinski!
Namor
Namor is rumored to debut during the events of Black Panther: Wakanda Forever as the ruler of Atlantis. As the king of his people, he would make for a strong member of The Illuminati, representing all of Atlantis. As one of the few missing original members of this team in Doctor Strange in the Multiverse of Madness, the other being Iron Man, his presence on the team is certain to make fans of the comics very happy.
Black Bolt
RELATED: HERE IS WHY MS. MARVEL'S POWERS WERE CHANGED FOR HER NEW LIVE-ACTION SERIES
In a perfect world, Marvel Studios will reboot the Inhumans in the main MCU. Their last outing in the ABC Inhumans series was not well received, but after seeing Anson Mount's Black Bolt return in Doctor Strange in the Multiverse of Madness, there's hope for a second try at this popular superhero team. If Marvel Studios does opt to bring back the Inhumans, Black Bolt will certainly be a member of The Illuminati of this reality.
Professor X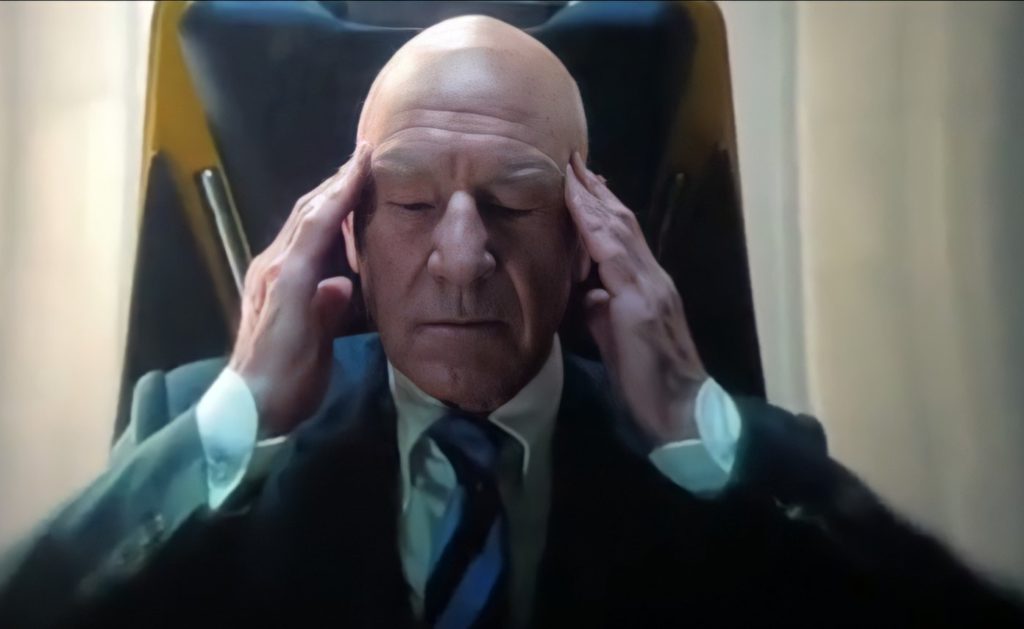 As the rights to the X-Men have reverted back to Marvel Studios, we will likely be seeing more and more mutants appear on Earth-616! As the X-Men begin to appear throughout the MCU, whenever that might be, the leader of the X-Men, Professor X has to be a member of this team. As an Omega Level telepath, he is arguably one of the most powerful characters in the Marvel Universe, so his role as a member would be logical.
A.I. Tony Stark
Finally, we believe this would be a great opportunity for a potential Tony Stark return. While Iron Man died in the conclusion of Avengers: Endgame, we did see a version of him as a form of artificial intelligence talking to his family prior to his memorial. In the history of Marvel, Tony Stark has taken the form of an A.I. on several occasions.
One of the few ways that feels appropriate to have Robert Downey Jr. reprise his role as Tony Stark would be to have his A.I. return to provide counsel to The Illuminati as one of the smartest people on Earth-616 who was lost too soon. He could even transfer his consciousness into various Iron Man suits to fight alongside the team if necessary.
RELATED: ELSA BLOODSTONE: IMPORTANT FUTURE MCU CHARACTERS YOU NEED TO KNOW! – VIDEO
The way this would work is that it wouldn't undo Stark's sacrifice, as technically he is still dead. This would be a copy of his consciousness saved for potentially universe-threatening events. Plus, it would allow for a very different version of Tony Stark for Robert Downey Jr. to portray!
More Potential Recruits
Of course, these are just a few of the heroes that could theoretically join The Illuminati. These guesses were just based off the original line-up and the Earth-828 version of the team. With all the brilliant minds and powerful leaders in the Marvel Cinematic Universe, many more characters could join. A few characters that come to mind are Hank Pym, Sue Storm and maybe even the next Black Panther!
What are your thoughts on this potential Earth-616 Illuminati team? Do you hope to see a more comic-accurate iteration of this superhero team? Let us know in the comments and on our Twitter!
CONTINUE READING: MOON KNIGHT'S JAW-DROPPING POST-CREDITS SCENE EXPLAINED!