Top Gun: Maverick is the quintessential summer blockbuster movie.
34 years after the original, plus a 2-year delay due to the pandemic, Paramount Pictures is finally able to release the sequel to the 1986 cultural phenomenon, Top Gun: Maverick. Top Gun released to mixed reviews, but its timeless charm made it a smash hit. Grossing $356 million with a budget of only $15 million, the film would go on to influence countless other films and set the standard for what summer blockbuster movies should strive for. In 2015, the film was even selected for preservation in the National Film Registry for being "culturally, historically, or aesthetically significant." And in just a few short weeks, its sequel will finally premiere.
Top Gun: Maverick Made Us Wait For Years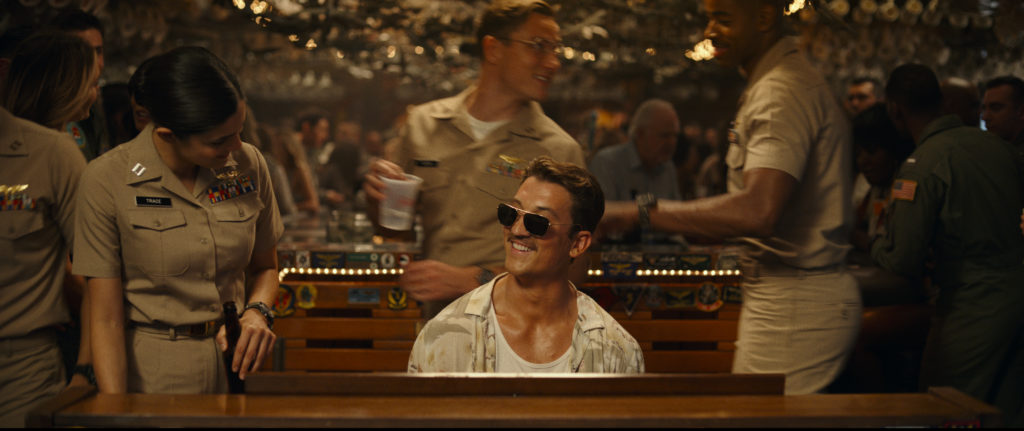 RELATED: Mission Impossible 7 Gets a Brand New Title: Dead Reckoning!
Top Gun: Maverick was originally set to release summer 2019, but was delayed to summer 2020 to really give the film the time it needed to work out the complex flight sequences. Right before the lockdowns began, the film was moved up a few days, but then put on a sporadic hold while the world tried to figure out what to do about the Rona. It was scheduled a few times throughout 2021 but eventually got its current release date of May 27, 2022. The film premiered last month at CinemaCon, with a world premiere at the San Diego Civic Theater on May 4, 2022. Which, barring some other ethereal act, should keep it on track to release as scheduled.
But is it Worth the Wait?
The original Top Gun is a cultural staple for much of the country. So much so that it is literally being preserved in America's history for its cultural and historical impact. While the film is the inspiration for my favorite rollercoaster, Top Gun at Paramount's Great America in Santa Clara, CA, and a large influence on the philosophy of my fraternity, as I just discovered, I never actually saw the movie. So the wait had little effect on my view of the movie. I know the crazy preparation and work Tom Cruise puts into his films, so I thought if anything there would be some really cool stuff with jets. Little did I know, I tremendously underestimated Top Gun: Maverick.
RELATED: Top Gun Review – Watching the Original 36 Years After Its Release and Sequel
The film takes place roughly 34 years after the original movie. Maverick (Tom Cruise) is a Navy Captain, flying prototypes jets. Considering his time and accolades, he should be much higher ranked than a captain. However, his maverick attitude seems to have kept him from reaching higher positions. Despite that, his relationship with Iceman, who is now an admiral, reassigns him to teach the best pilots the Navy has to offer in order to ensure they succeed in the near-impossible mission. The reassignment forces him to reflect on his life and his strained relationship with Goose's son, Rooster (Miles Teller).
Top Gun: Maverick is Meant for the Big Screen.
The premise is very direct and to the point, as is the film itself. It isn't a complicated film, but its lack of narrative complexity is one of the film's greatest strengths. It's straight to the point story enables viewers to thoroughly enjoy every aspect of the film. Top Gun: Maverick is visually enthralling, audibly engulfing, and entirely entertaining. Story and performances aside, the flight sequences are some of the most enjoyable scenes to watch on a movie screen. I rarely ever advocate for spending more money, but this film is fully worth the IMAX/Dolby/Prime premium price. The only way it could be better is if it was in 3D.
RELATED: Dungeons & Dragons Reveals Slick Title for New Chris Pine Led Film Adaptation Coming 3/3/23
Claudio Miranda exceeded any visual expectations people have of the film. I have seen all the trailers, even the 10-minute preview, and can assure you, that the best has not been seen. Miranda's cinematography is continuously awe-inspiring. Audience members' jaws dropped to the point many people would stop mid-chew. It didn't matter if it was an intricate flight sequence, or just a still shot, the visuals being witnessed always made a profound impact. Not enough credit can be given to Miranda and the production team, because there is no bad visual in the 137 minutes of the film.
Speaking of visuals, this cast was uncannily attractive. The combination of Miranda's cinematography, and the innately high levels of attractiveness of the performers, in combination with the pilot swagger, makes for an entire cast for everyone in the audience to swoon over. The visual appeal of the performers is extremely tasteful. Nothing is done to inherently sexualize anyone. Even their version of the "volleyball scene" feels classy despite showing off the hard work the performers obviously put into their physiques. Waiting for the film to be able to be viewed on the big screen was unquestionably the right choice.
Top Gun: Maverick's Performers Outperform On All Accounts
There are a large number of cast members in this film, and screen time for each character outside of Cruise's Maverick and those with pre-established connections to the character is fairly limited. But every single performer made the most of what they were given and whole-heartedly deliver compelling performances that truly contribute to the film's overall impact and resonance. These performers are the embodiment of there are no small parts.
RELATED: Doctor Strange in the Multiverse of Madness Review – Good Fast-Paced Horrific Fun
Monica Barbaro, Jay Ellis, Danny Ramirez, and Lewis Pullman, as Phoenix, Payback, Fanboy, and Bob, are the key supporting pieces to the film. Each is a very distinguishable character and plays key functions and roles. Mostly, however, they heighten and support the other characters. Phoenix and Bob are given a bit more than Payback and Fanboy, as they are the grounding characters that point to the absurdity and help expose any character traits that need focus. These roles may not be the most glamorous, but each one did fantastic work. Expect to see them get bigger and bigger roles from here.
Of the young pilots, Miles Teller and Glen Powell are the standout performers. Teller brings a true earnestness to Rooster. He not only has an uncanny resemblance to Goose, but he also captures the conflicted feelings with Maverick. Without giving much away, Tellers expertly displays the hate you can only achieve with someone you love. Glen Powell is much less nuanced, and he just plays a thoroughly likable cocky douche. The nuance he imbues into the character is sincere devotion to the cause that makes him understandable and likable. He captures both Maverick's spirit and the spirit of frosted tips.
In the peer department to Maverick, are Jon Hamm's Admiral Beau "Cyclone" Simpson and Jennifer Connely's Penny Benjamin. Cyclone is another Top Gun graduate who finished at the top of his class and is reluctantly Maverick's superior officer. Hamm plays the straight man and authority to which Maverick's maverick spirit is contrasted. Hamm is perfect at his part, really capturing the reluctance of hating your greatest asset. Connely plays Penny Benjamin, who was only mentioned in Top Gun. She is Maverick's better half. Connely delivers powerful elegance, confidence, and support that is impossible to not love.
As I said earlier, every performance in Top Gun: Maverick is superb. Even if they aren't given much, every performer gives it their all to make the film truly come to life. But I felt Val Kilmer's return as Iceman has to be talked about. Without going too much into his personal situation, he is still every bit the incredible actor that has graced the silver screens all these decades. He masterfully progresses the character of Iceman, even with his limited ability to speak. What he couldn't say with words, he said with masterful body language. His performance and his inclusion were beautifully done. Credits to Kilmer and the writers for making it happen.
Tom Cruise is the Definition of a Movie Star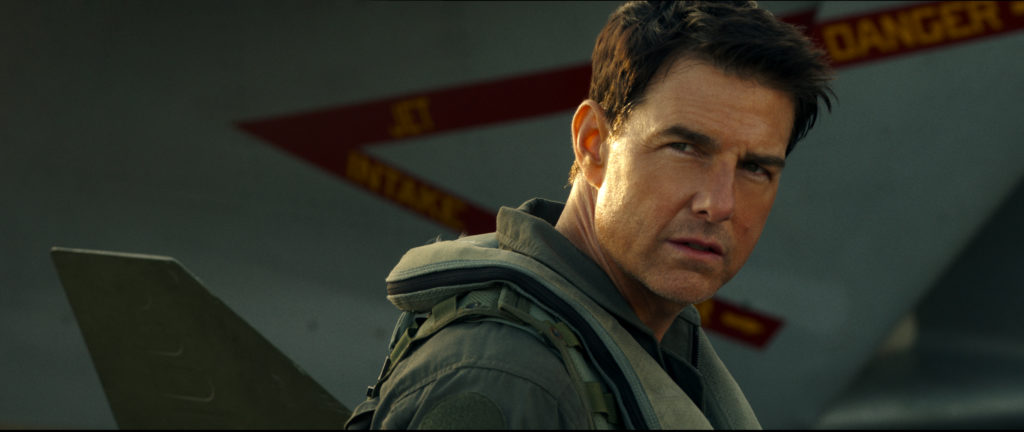 Tom Cruise pilots the audience through this high-flying sidewinding adventure known as Top Gun: Maverick. Cruise masterfully ages and develops the character, while failing to physically age himself. Cruise's dedication to the craft is apparent and unparalleled as apparent in his performance, presence, and the overall powerful impact the film had on the audience. Cruise guided the audience through a full range of emotions, literally piloted a lot of the aircrafts that fill the screen, and makes it all seem natural and easy. Audiences will be at the edge of their seat following Maverick's life choices, for better and for worse.
RELATED: The Lost City Finds Rom-Com Gold
Maverick will take away the breath of audiences throughout Top Gun: Maverick's theatrical run and home release for generations to come. Tom Cruise's performance will awe the world and have many wondering where is his Oscar nomination. Which we know he only won't get because this is a big-budget summer movie. Actually, it's THE big-budget summer movie.
Definitely Worth The Wait
Top Gun: Maverick is the epitome of summer movies. It is the quintessential classic summer movie, and unquestionably the standard audiences will come to expect from any big-budget summer movie-going experience. It checks every single box you could want from a major popcorn flick. It is an audio and visual spectacular that not just wows the audience, it takes them through a rollercoaster of emotions. And in the end, audiences will leave theaters elated from a perfect movie-going experience.
For being the ultimate movie experience, I give Top Gun: Maverick a 4.75/5.
Top Gun: Maverick releases exclusively in theaters on May 27, 2022, with special early screenings beginning May 24, 2022. Tickets are available now.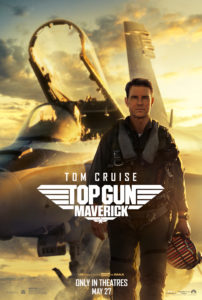 About Top Gun: Maverick
Release date: May 24, 2022 (USA)
Director: Joseph Kosinski
Produced by: Jerry Bruckheimer, Tom Cruise, Christopher McQuarrie, David Ellison
Executive Produced By: Tommy Harper, Dana Goldberg, Don Granger, Chad Oman, Mike Stenson
Story by: Peter Craig; Justin Marks
Based on Characters by: Jim Cash & Jack Epps, Jr.
Music by: Harold Faltermeyer; Lady Gaga; Hans Zimmer; Lorne Balfe
Distributed by: Paramount Pictures Studios
Cast: Tom Cruise; Miles Teller; Jennifer Connelly; Jon Hamm; Glen Powell; Lewis Pullman; Ed Harris; Val Kilmer

Synopsis:
After more than thirty years of service as one of the Navy's top aviators, Pete "Maverick" Mitchell (Tom Cruise) is where he belongs, pushing the envelope as a courageous test pilot and dodging the advancement in rank that would ground him.

When he finds himself training a detachment of Top Gun graduates for a specialized mission the likes of which no living pilot has ever seen, Maverick encounters Lt. Bradley Bradshaw (Miles Teller), call sign: "Rooster," the son of Maverick's late friend and Radar Intercept Officer Lt. Nick Bradshaw, aka "Goose."

Facing an uncertain future and confronting the ghosts of his past, Maverick is drawn into a confrontation with his own deepest fears, culminating in a mission that demands the ultimate sacrifice from those who will be chosen to fly it.
Were you eagerly awaiting for this sequel to be made? Did you already get your tickets to Top Gun: Maverick? Are you going to watch it in IMAX or any other enhanced viewing experience? Let us know in the comments below and share your reactions to watching the movie with us on Twitter @The_Illuminerdi!
KEEP READING: Everything Everywhere All At Once is Bona Fide Masterpiece