They/Them is a new LGBTQ+ slasher from Blumhouse pictures, which recently revealed a first look at the upcoming film.
They/Them is directed, written and created by John Logan, and it is his feature directorial debut. Logan has penned several famous screenplays, including Gladiator, Hugo, Skyfall, and Spectre. Within the horror genre, Logan created and wrote for Penny Dreadful, as well as the spinoff series, Penny Dreadful: City Of Angels. They/Them will be John Logan's first foray into the horror genre. They/Them arrives on Peacock, August 5, 2022.
THEY/THEM IS A NEW LGBTQ+ SLASHER FROM BLUMHOUSE & JOHN LOGAN
The upcoming slasher will star Kevin Bacon as Owen Whistler, who runs the gay conversion "therapy camp" in They/Them, "Whistler Camp". This nightmarish, hell of a summer camp attempts to turn transgender teens cisgender, homosexual teens hetero, while dressing up this archaic, ass-backward torture as an attempt to help the teens Whistler perceives as "troubled". While this is yet to be confirmed, conversion therapy has a long-standing history with religion, especially Christianity, so don't be surprised if They/Them features heavy religious commentary alongside its discussion of queer empowerment. 
RELATED: Scream 6: Heroes' Hayden Panettiere To Return To Horror Franchise
Carrie Preston and Anna Chulmsky will star alongside Kevin Bacon's Owen Whistler as Whistler Camp "counselors". They/Them will follow a variety of campers over their week-long stay, as they are forced to deal with not only the threat of the counselors but also a mysterious killer who begins picking people off at Whistler Camp. Jordan (Theo Germaine) is a non-binary character who will lead the cast of teens. Darwin del Fabro, Quei Tann, Austin Crute, Monique Kim, Anna Lore, and Cooper Koch all play teens enrolled at Whistler Camp alongside Jordan.
THEY/THEM ARRIVES ON PEACOCK ON AUGUST 5, 2022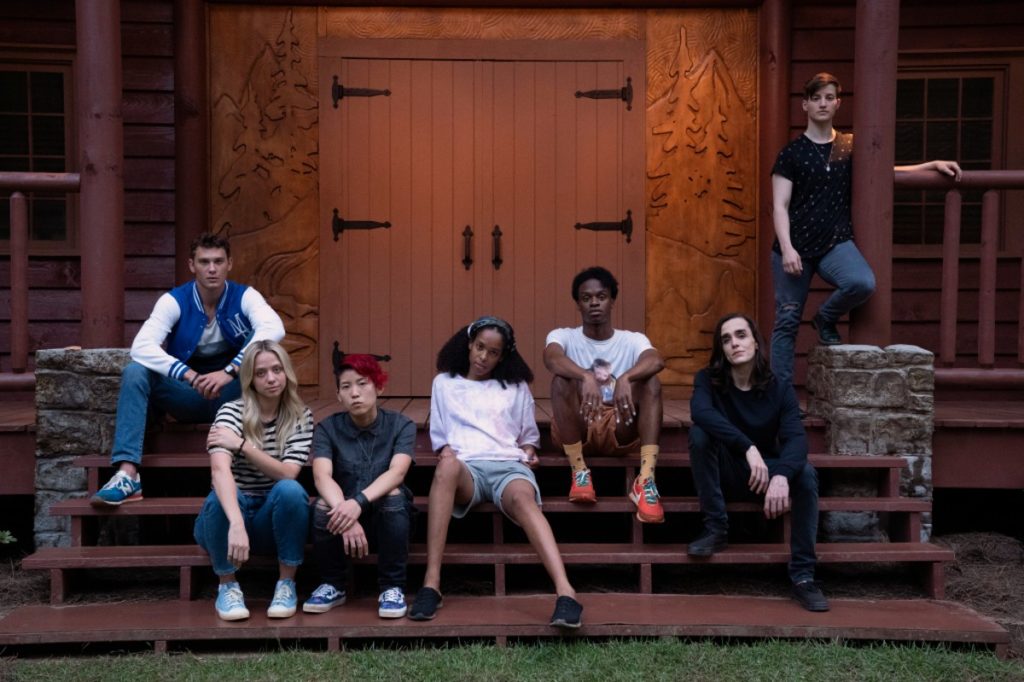 In Augsust of 2021, The Illuminerdi exclusively revealed details about They/Them. Among these details were confirmation of Kevin Bacon's involvement, the premise of the project, and information regarding characters and casting. 
Owen Whistler was described then as a good-looking man in his 50s. Slim, but with a muscular build and a calm ease about him. Owen has perceptive yet kind eyes and is the owner of Whistler Camp. Anna Chlumsky's character was called "Nurse Molly" as well, indicating just what role she might fill at the conversion camp. Nurse Molly is competent but intense.
THEY/THEM: PRONOUNCED "THEY SLASH THEM"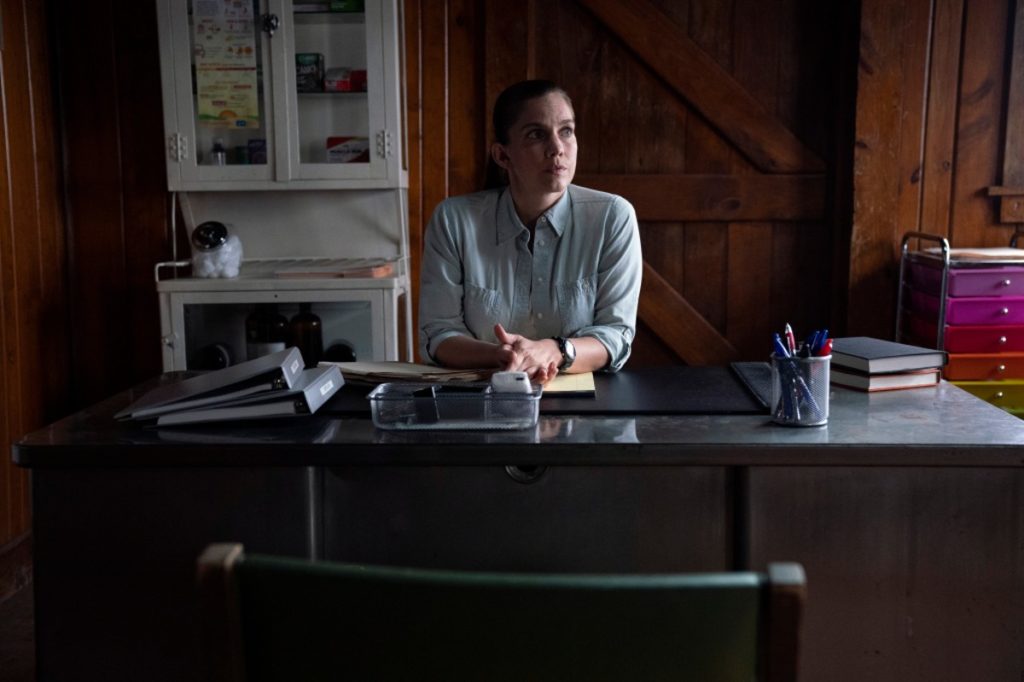 Theo Germaine's character is proudly and unashamedly non-binary, and 17 years old. Jordan is smart, resilient, secure, and quick-witted. They are a natural leader who refuses to back down from any challenge and is willing to stand up for themselves and others. 
RELATED: Shepherd Review: An Uncompromising, Horrific Descent Into Madness For Fans Of Moon Knight's Surreal Narrative
Another character, called simply "Alexandra" was analyzed in that report, but it is unclear who is playing this character, or if that character's name stuck throughout production. Regardless, Alexandra is described as a 17-year-old Transgender woman who uses the pronouns she/her. Strikingly fashionable and not a fan of the outdoors. Alexandra is effervescent, bold, confident, and authentically herself. She is also a compassionate and empathetic friend. 
THEY/THEM LOOKS TO SLASHER HISTORY WHILE SEEKING TO BUILD A MORE INCLUSIVE FUTURE
They/Them is in conversation with two iconic films from the Golden Age of slashers, specifically Friday The 13th and Sleepaway Camp. The first connection is obvious, as They/Them takes place on a deadly campground, and the cast features Kevin Bacon in a lead role. Sleepaway Camp is not quite as famous as Friday, but that's probably for the best. That 1983 slasher continued a damaging and disturbing trend within the horror genre, where murderous or otherwise psychotic individuals are portrayed as a direct result of their transgender identity.
They/Them has a serious and important chance to undo some of the harm of the subgenre's past, by telling an empowering LGBTQ+ story, featuring cast and crew from within the community, while addressing and revising the transmisogynistic history of the slasher film. Director John Logan goes on to explain what this project means to him.
THEY/THEM: DIRECTOR JOHN LOGAN ON THE UPCOMING SLASHER
"They/Them has been germinating within me my whole life…I've loved horror movies as long as I can remember, I think because monsters represent 'the other' and as gay kid I felt a powerful sense of kinship with those characters who were different, outlawed, or forbidden. I wanted to make a movie that celebrates queerness, with characters that I never saw when I was growing up. When people walk away from the movie, I hope they're going to remember the incredible love that these kids have for each other and how that love needs to be protected and celebrated."

-John Logan
This film sounds as though it will be a deeply personal journey. If They/Them features as much bloodcurdling terror as it does emotion and heart, the slasher genre could have a new gem this August, only on Peacock. 
Kevin Bacon, Scott Turner Schofield, Howie Young, Jon Romano and John Logan serve as executive producers on the slasher movie. Jason Blum and Michael Aguilar serve as Blumhouse producers on They/Them.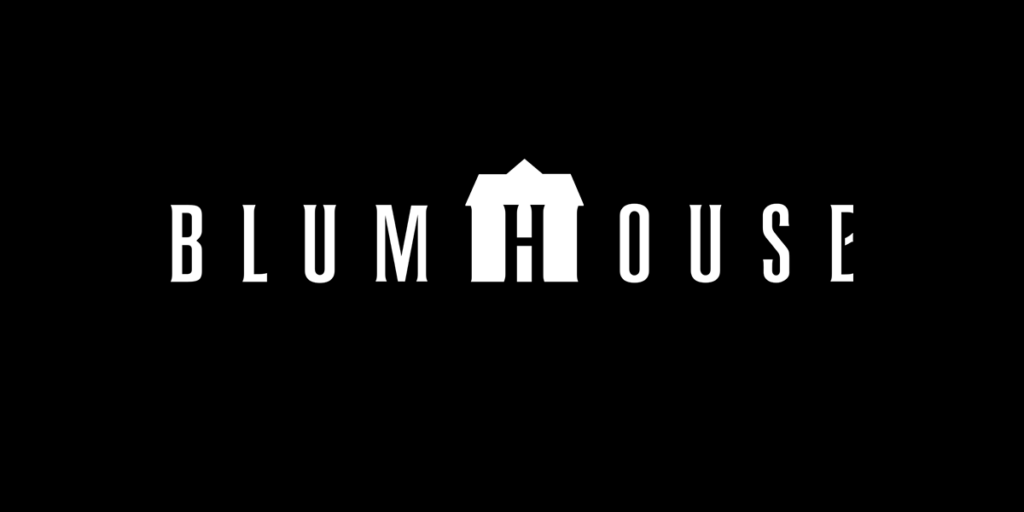 What did you think of the first look at They/Them? Let us know your thoughts in the comments below or on our social media! 
Source: Variety
KEEP READING: The Twin is Coming to Double Your Nightmares of Creepy Children on 5/6