Tom Blyth, best known for the Epix Western Billy The Kid, has been chosen to become the young President Snow before his rise to tyranny in The Ballad Of Songbirds and Snakes, Lionsgate's upcoming prequel to The Hunger Games.
Long before the hero we all know and love Katniss Everdeen was ever born, The Ballad Of Songbirds and Snakes introduces us to an eighteen-year-old Coriolanus Snow before he became the presidential menace we all know and hate.
RELATED: THE HUNGER GAMES PREQUEL MOVIE IS OFFICIALLY IN WORKS
Donald Sutherland portrayed the dictatorial President Snow over the course of all four films which followed the exploits of adolescents from each of the 12 districts of Panem who are randomly selected to participate in a televised barbaric fight to the death.
Tom May Be The Snow Man For The Ballad of Songbirds and Snakes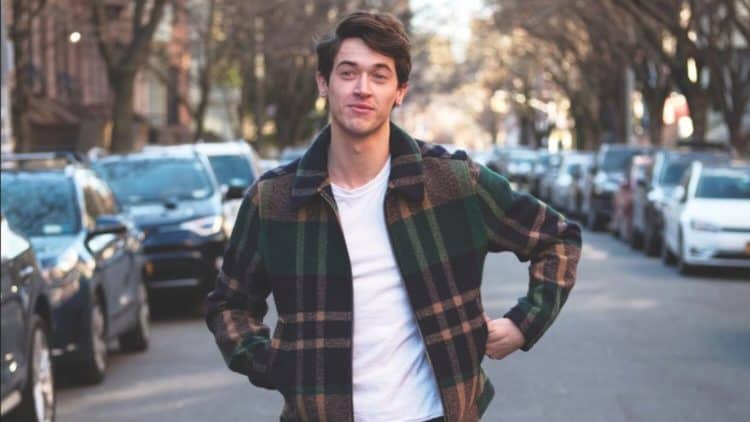 Francis Lawrence, who previously directed the previous films in the series excluding the first one will return to direct The Ballad Of Songbirds and Snakes, while Hunger Games series author Suzanne Collins will serve as an executive producer alongside Tim Palen. Michael Lesslie will write the script, based on Collins' book. Lawrence has expressed the utmost confidence in seeing Tom transform into everyone's least favorite snow man.
"Coriolanus Snow is many things — a survivor, a loyal friend, a cutthroat, a kid quick to fall in love, and a young man ambitious to his core. Tom's take on the character showed us all the complex ambiguities of this young man as he transforms into the tyrant he would become."

– Francis Lawrence
Producer Nina Jacobson also had good words to say about why she shares the belief that Blyth is the ideal candidate for a pre-President Snow.
"Tom's performance will both fulfill and disrupt everything you think you know about Coriolanus Snow. He's a tremendous talent who will show why Snow always lands on top."

– Nina Jacobson
Wait, we're not done with the quotes yet. Erin Westerman, president of production for Lionsgate also spoke highly of Tom.
"Tom Blyth is an explosive rising talent whose mesmerizing and charismatic presence makes him an exciting actor and perfect for this leading role."

– Erin Westerman
Other than Billy The Kid, Tom Blyth boasts credits in HBO's The Gilded Age and Benediction, a film from Terence Davies, and the 2018 British coming-of-age film Scott and Sid.
The Ballad Of Songbirds And Snakes Official Synopsis
"Years before he would become the tyrannical President of Panem, 18-year-old Coriolanus Snow is the last hope for his fading lineage, a once-proud family that has fallen from grace in a post-war Capitol. With the 10th annual Hunger Games fast approaching, the young Snow is alarmed when he is assigned to mentor Lucy Gray Baird, the girl tribute from impoverished District 12.

But, after Lucy Gray commands all of Panem's attention by defiantly singing during the reaping ceremony, Snow thinks he might be able to turn the odds in their favor. Uniting their instincts for showmanship and newfound political savvy, Snow and Lucy's race against time to survive will ultimately reveal who is a songbird, and who is a snake."
RELATED: THE HUNGER GAMES PREQUEL REPORTEDLY HEADING INTO PRODUCTION IN 2022
All four Hunger Games films broke box-office records from 2012 through 2015, grossing over $3 billion worldwide. Needless to say, the franchise proved to be a big hit for Lionsgate and also had a part to play in catapulting Jennifer Lawrence into stardom. The movies were among those fortunate to the justice to the source material, so it's no surprise the studio wishes to return to that world with The Ballad Of Songbirds and Snakes.
The Hunger Games saga broke all of our hearts by introducing us to Panem's fascist civilization, but our hearts were mended through Katniss Everdeen's resilience and the way she eventually inspired the citizens of Panem to fight against oppression. Sadly, The Ballad Of Songbirds And Snakes is not about Katniss, it's about Snow.
Are you happy with this casting choice? How excited are you to see Tom Blythe as President Snow? Let us know in the comments below. If you like what you read, there's more where that came from. Follow us on Twitter or Facebook for more content like this or to learn more about The Ballad Of Songbirds and Snakes.
KEEP READING: UNHUMAN OFFICIAL TRAILER: ZOMBIES BRING THE BREAKFAST CLUB FORMULA BACK FROM THE DEAD ON JUNE 3
Source: People