Barry, the world's greatest show about a hitman turned Hollywood actor, is back with another classic in "All The Sauces."
Barry was created by Alec Berg and Bill Hader, who also stars as Barry Berkman – or his stage name Barry Block. The protagonist was a veteran of the United States military suffering from PTSD when his family friend and father figure, Fuches took him in and trained him as a hitman. Barry, suffering from depression and worsening mental illness, is on the lookout for a greater purpose, when he stumbles into an acting class. 
RELATED: BETTER CALL SAUL 6.06 REVIEW: GIANCARLO ESPOSITO DIRECTS "AXE TO GRIND" WITH FINESSE 
Believing that acting might be the secret ingredient missing from his life, Barry tries to juggle his work as a hitman and an actor in Gene Cousineau's (Henry Winkler) acting class. He finds success in this new role, but is unable to keep his two lives separate, resulting in the deaths of many close to him, sometimes by his own hand.
Along the way, he begins a romantic relationship with fellow actor Sally Reed (Sarah Goldberg). Sally's acting career is on the rise after the end of Cousineau's class, as she begins work on her new series, Joplin, which she stars, produces, and writes on. 
BARRY: DON'T MISS OUT ON ONE OF HBO'S BEST DARK COMEDIES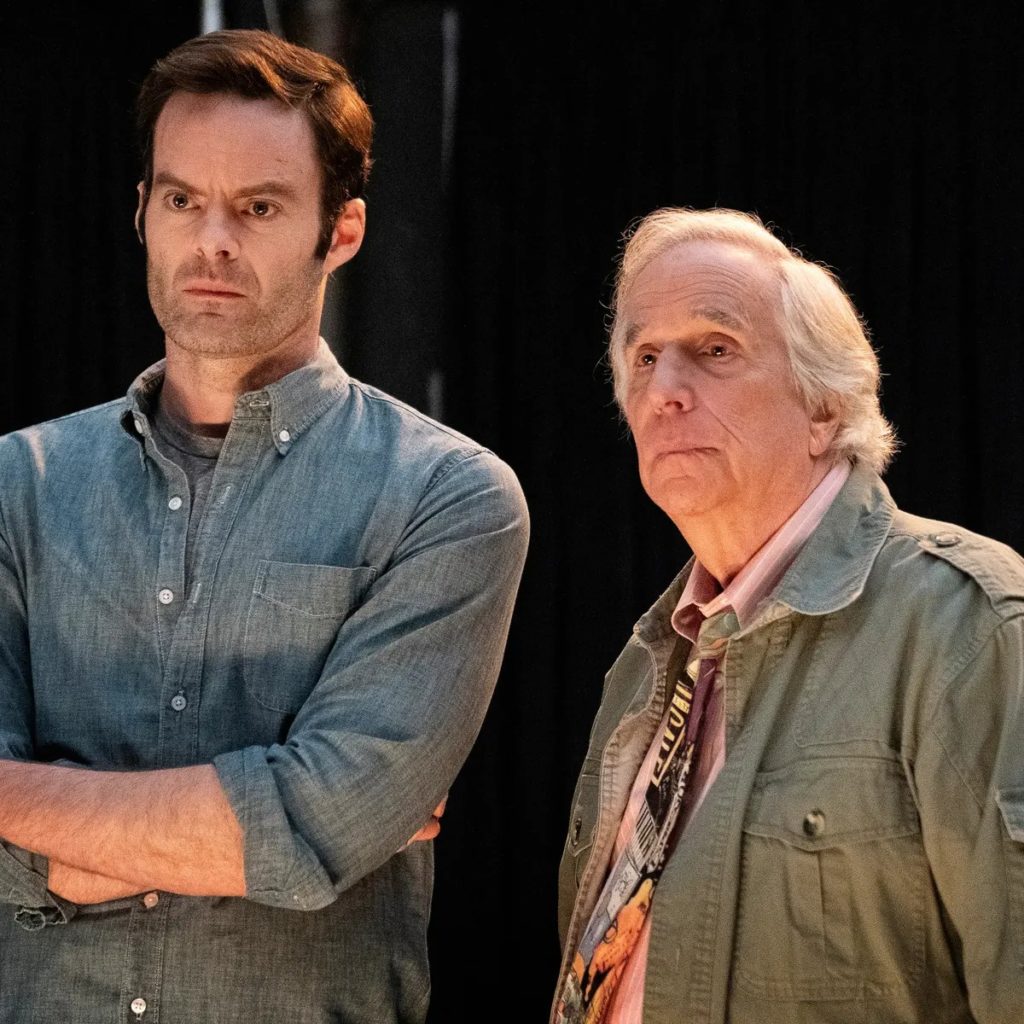 At the beginning of Season 3, Fuches was far away, in some remote Chechen mountains, but he harbors an impossibly strong grudge against his former student, Barry. His lust for revenge leads him back to America, where he begins to inform the widows and orphans of people Barry was hired to murder, just who is responsible for their suffering. Though this has yet to reach a boiling point, a mother and a son were seen purchasing weaponry at the end of the episode.
In an outrageously hilarious bit, the camera slowly pivots to reveal that their conversation about needing the gun to murder someone is taking place at the counter, in front of the gun salesman. He is not concerned with their plans, to say the least.
All The Sauces is all about the absurdity of violence, particularly how those around it respond. Noho Hank (Anthony Carrigan), a Chechen mobster in love with Cristobal Sifuentes, head of the local Bolivian Mafia. Cristobal's father in law comes to town and discovers Noho Hank and Cristobal's relationship, and in response to the infidelity, he orders Cristobal to die, or to kill Noho Hank. Noho Hank enlists Barry to bomb the house, taking down the Bolivians who want him dead, not realizing that the bomb will detonate while Cristobal is in the vicinity.
WILL OUR HEROES PAY FOR BEING SO INDISCREET? 
Part of the reason that this unfortunate, explosive, (but non-lethal, Barry drives a wounded but very much alive Cristobal to Noho Hank after the detonation) mixup occurs is because of the bomb interface Hank sets Barry up with. He has him download an app of all things, and when IDetonate doesn't work properly, he ends up on the line with customer service trying to get things sorted out. By the time she advises him to turn his Wi-Fi off, triggering the detonation, Cristobal had arrived in the splash zone, so to speak. 
I can't say that I really expect the digital footprint Hank and Barry just left all over cyberspace will come back to haunt them in the future, but it's certainly a real possibility, and would make for some nice, unexpected payoff later down the road. But from the bomb-customer-support, to the murder-friendly-gun mart, to Cousineau's career becoming reinvigorated by his violent outburst towards Barry, the series has a lot to say about the reception towards violence in America. 
WHY DO WE LOVE BARRY BLOCK SO MUCH?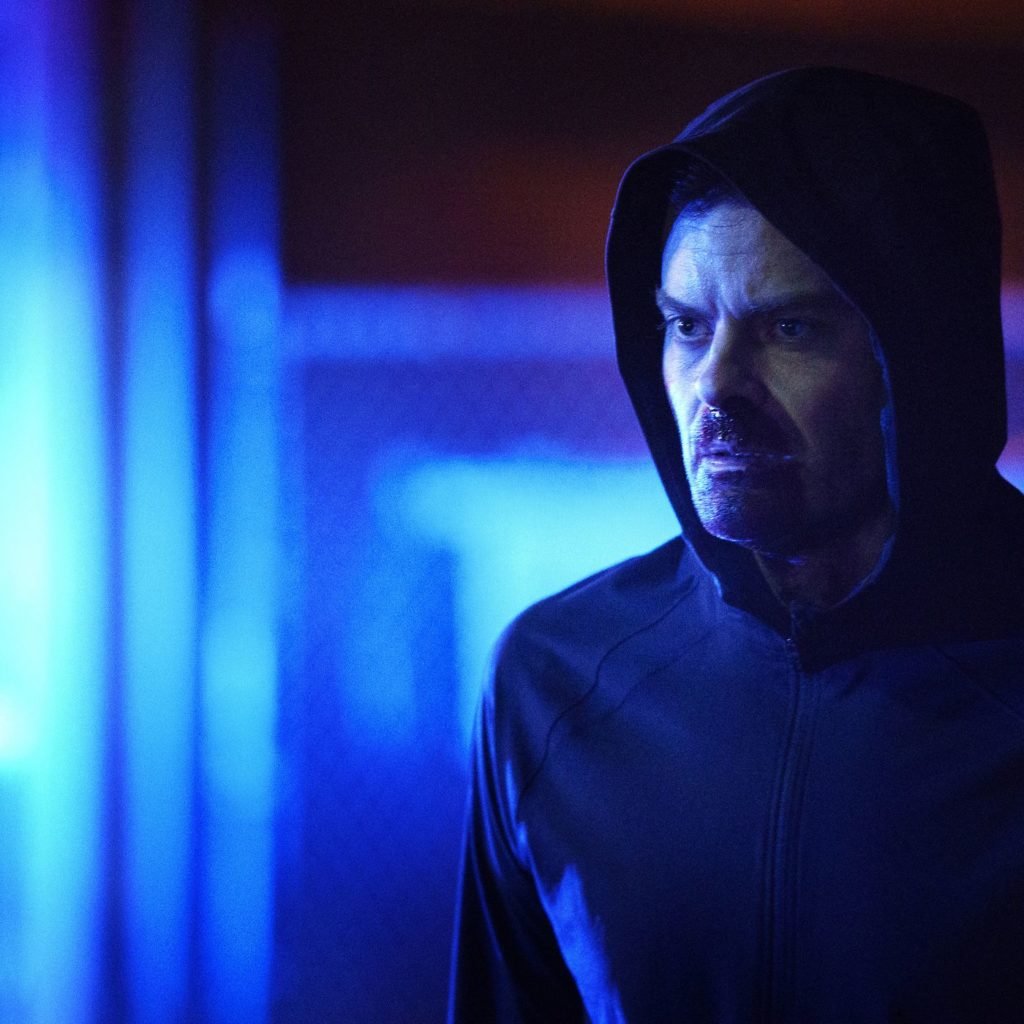 After all, this is a show that features a killer who has committed war crimes as the star. He continues to kill, he flew off the handle at Sally earlier this season (something he finally pays for towards the conclusion of All The Sauces), and he threatened to murder Cousineau's family mere days prior. Barry is similar to Rick Sanchez, Bojack Horseman and Walter White in the role he fills relative to their respective shows,.
However, he stands apart from that same group because he's more overtly violent and unstable, and he's situated in a very grounded world, relatively speaking. Barry has been writing that message on the wall for a long time, but never with such bright colors as seen in Season 3. 
Barry will keep you on the edge of your seat week after week, rooting for a kind, unstable, lovable killer, and wondering why you love to do just that. This is provocative, laugh-out-loud prestige television for fans of dark, satirical comedy. 
What did you think of Barry Season 3, Episode 4: "All The Sauces"? Let us know your thoughts in the comments below or on social media! 
KEEP READING: THE BLACKLIST SEASON 9 EPISODE 20 "CAELUM BANK" REVIEW: AFTER ALL THIS TIME, BIG ANSWERS ARE FINALLY ON THE HORIZON…RIGHT?