The trailer for She-Hulk: Attorney At Law dropped yesterday. Reactions to it are mixed, with some praising the trailer's tone as being different from anything else the MCU has done so far and feeling like the series is the perfect opportunity for Marvel Studios to flex their creative muscles a bit, but others are being critical of its weak CGI, particularly on Tatiana Maslany's Jennifer Walters/She-Hulk, which looks unfinished.
I personally thought the trailer looked OK at best, but it's not the best judge of a final product. The first look at The Falcon and the Winter Soldier, which premiered on Disney's Investor Day, had some of the worst CGI I'd seen in a trailer, but the actual visual effects on the show are completely fine.
Nevertheless, some fans and outlets are currently dissecting the trailer to try and find some obscure easter eggs. In a piece written by Murphy's Multiverse, author Charles Murphy has found what looks to be the most obscure easter egg that the trailer has to offer, a total blink and you'll miss it moment. During a scene in which Jennifer Walters transforms herself into She-Hulk, threatened by spinning blades who are on their way to kill her.
RELATED: She-Hulk Smashes The Internet With Wild New Trailer
In a [very very very] brief moment, we see that the spinning blades themselves are actually Stark Tech. As seen in the picture below, the first half of the iconic STARK logo (STA) can be seen on the middle blade:
STARK TECH IN SHE-HULK: ATTORNEY AT LAW
Even if Tony Stark is no longer in the MCU, his legacy still remains an important part of the franchise moving forward. There were a few references to Stark Technology in Spider-Man: Far From Home and No Way Home, while also talking about what happened with Avengers Tower (formerly Stark Tower) in Hawkeye. Tony Stark also made several appearances in What If…?, but was voiced by Mick Wingert and not Robert Downey Jr. In the series, Stark's character died several times, confirming that the character's death in Earth-616 is an absolute point in time, and no matter which events occur, he will always perish at the end.
RELATED: Anson Mount Reflects on Playing Black Bolt in 'Doctor Strange in the Multiverse of Madness'
Only time will tell if She-Hulk: Attorney At Law will have more references to Stark Technology in the series as a whole or just one small reference seen in the trailer. Either way, these are fun easter eggs to spot in the trailer, confirming the show's place in the ever-expanding MCU, poised to become the biggest (and most successful) cross-media franchise of all time.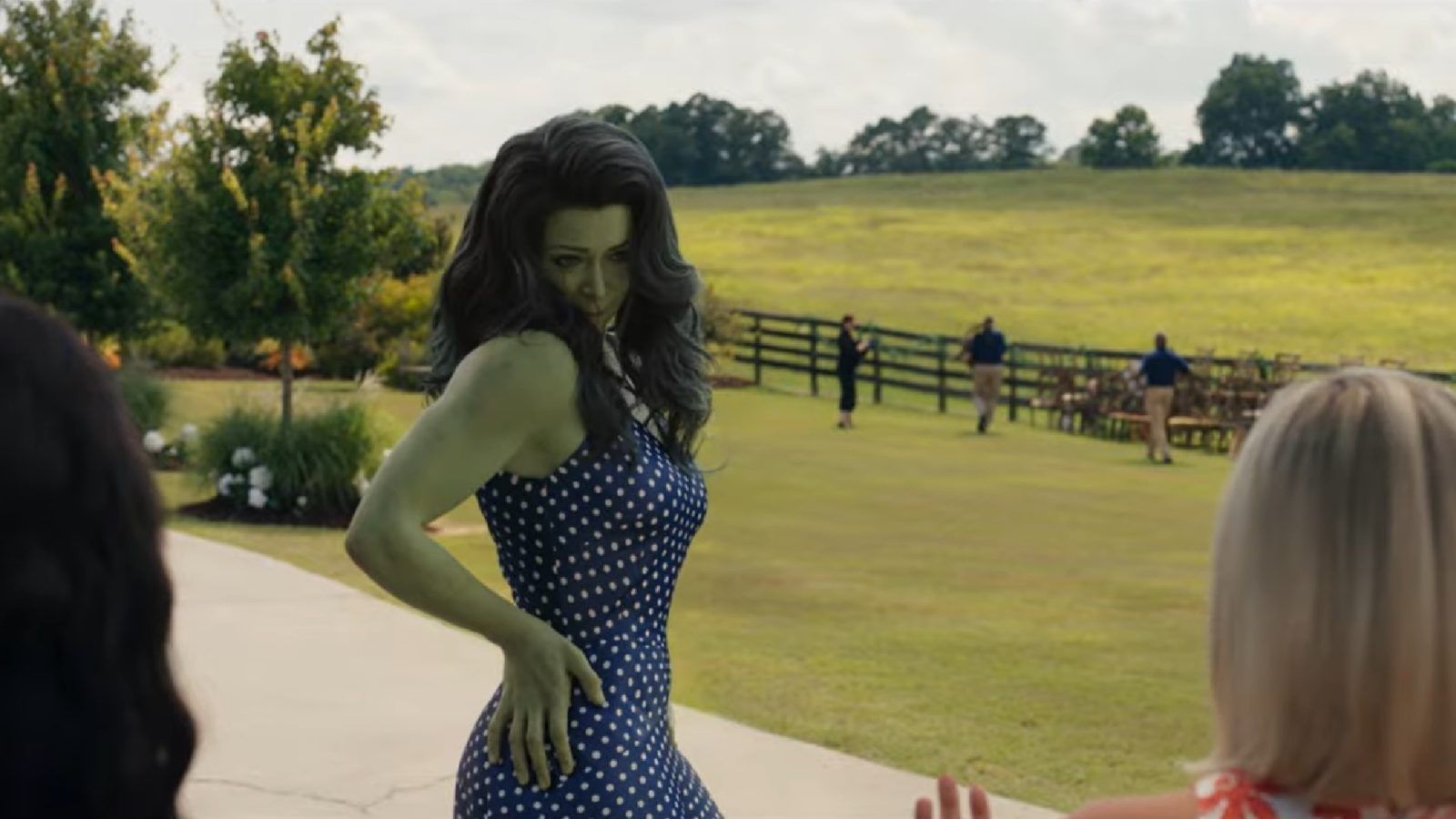 She-Hulk: Attorney at Law will release on Disney+ on August 17, 2022. Directed by Kat Coiro and Anu Valia, and created by Jessica Gao, the series stars Tatiana Maslany, Mark Ruffalo, Tim Roth, Benedict Wong, Ginger Gonzaga, Jameela Jamil, Renée Elise Goldsberry, Josh Segarra, and Jon Bass. It is rumored that many characters from the expanded MCU will cameo in the series, with some scoopers going as far as saying that the show feels like a bigger crossover event than Sam Raimi's Doctor Strange in the Multiverse of Madness was. Which really wasn't all that mad.
What do you think about She-Hulk: Attorney at Laq? Wil Stark Technology have a big impact in the She-Hulk series? Will the series be good, okay, or terrible? Let us know in the comments below and be sure to follow us on Twitter!
Source: Murphy's Multiverse
KEEP READING: Doctor Strange in the Multiverse of Madness Review – Good Fast-Paced Horrific Fun