The superhero genre is stronger than ever, and Disney+ is doubling down with its release of Baymax! this June!
Baxmax! is a 6-episode Disney+ series that will feature the return of everyone's favorite healthcare companion robot from Big Hero 6. The series will focus on the inflatable robot as he travels through the fictional city of San Fransokyo, helping a different person in each episode. Check out the trailer below!
RELATED: CHIP 'N DALE RESCUE RANGERS REVIEW: SELF-AWARE REBOOT GOES NUTS IN THE BEST WAY
Baymax! is the second attempt to create a spinoff show from the popular Big Hero 6 film, after Big Hero 6: The Series was cancelled after three seasons on DisneyXD. While that series featured a sharp shift in animation style, Baymax! is carrying over the animation style from the original film, which may hook a wider audience. Both major voice actors are returning to voice their characters in this show, with Scott Adsit as Baymax and Ryan Potter as Hiro Hamada. Other voice talents include Maya Rudolph, Emily Kuroda, Lilimar, Zeno Robinson and Jaboukie Young-White.
The Baymax! series is produced by Roy Conli and Bradford Simonsen, and written by Cirocco Dunlap. The episodes are directed by Dean Wellins, Lissa Treiman, Dan Abraham, and Mark Kennedy.
OFFICIAL BAYMAX! DESCRIPTION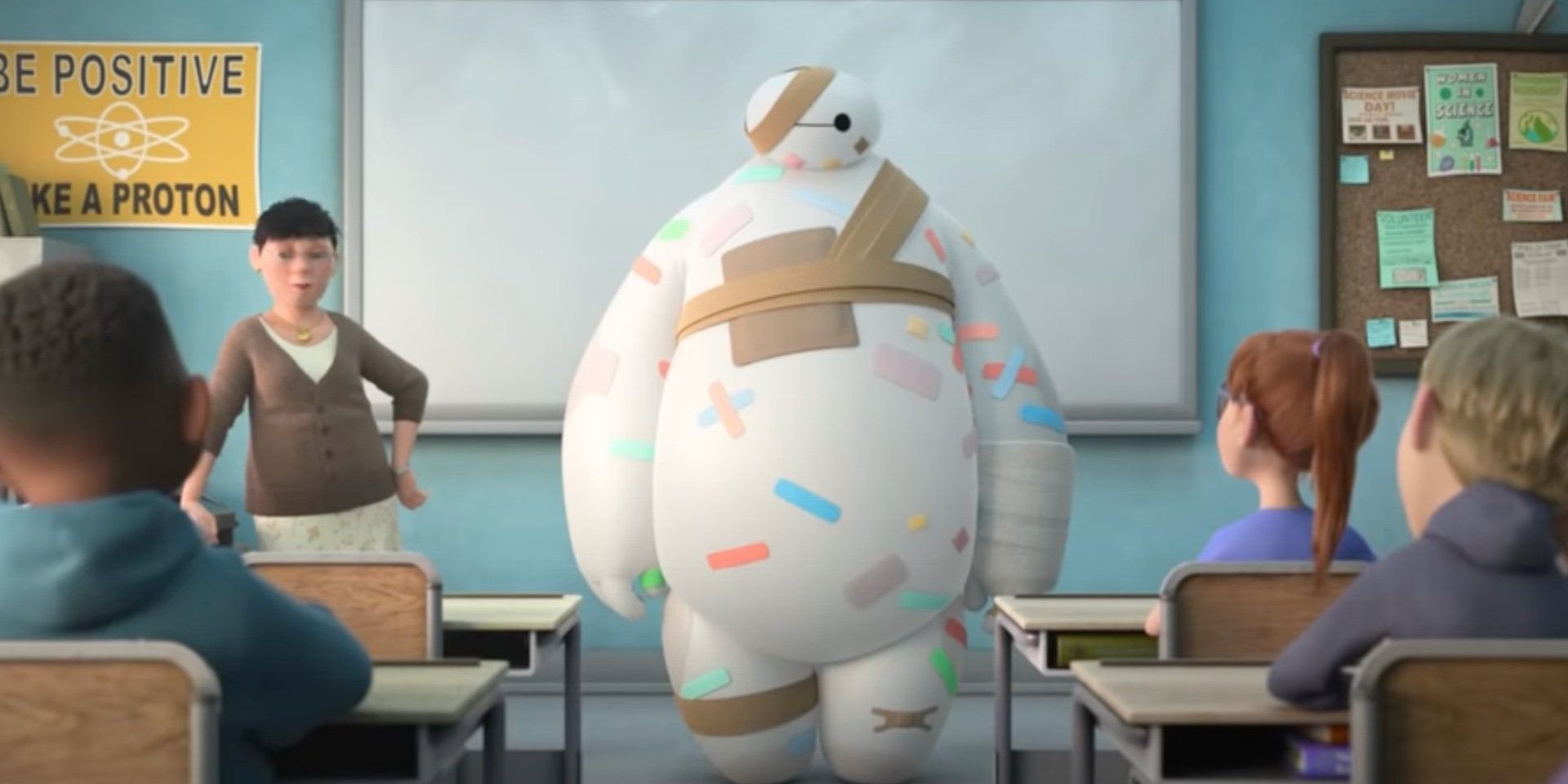 Streaming exclusively on Disney+ on June 29, the all-new series of healthcare capers returns to the fantastical city of San Fransokyo where the affable, inflatable, inimitable healthcare companion robot, Baymax, sets out to do what he was programmed to do: help others.

"I thought it would be fun to do a Disney+ series with Baymax interacting with normal folks," said series creator Don Hall, who helmed 2014's Oscar®-winning film "Big Hero 6." "In each of our six episodes, Baymax just wants to help someone—and a lot of times they don't want to be helped. He sets out to fix a physical issue that he's identified, and in the process, gets to a deeper, more emotional place and can be almost transformative in that role."
Baymax! debuts June 29th, exclusively on Disney+. Let us know what you thought of the new trailer for Baymax over on our social media!
KEEP READING: MISSION IMPOSSIBLE – DEAD RECKONING TEASER TRAILER PROMISES MORE HIGH-SCALE ACTION