Universal Pictures released the final trailer for Nope, Jordan Peele's third feature film.
The unknown plot is teased making the fans wanting to know more, because it seems like no one has any idea what is going on. All we know is that Keke Palmer and Daniel Kaluuya star as an infamous duo who run a horse training ranch for Hollywood productions.
RELATED: GARRET DILLAHUNT WANTS TO PLAY DC'S MISTER MIRACLE: EXCLUSIVE
Nope's latest trailer, however, has offered up a few more key details. Aliens are hovering over the property and they decide to hatch a plan to capture and sell the first real footage of UFOs. Also, in the film are: Steven Yeun, Barbie Ferreira, Brandon Perea, Keith David, Donna Mills, Andrew Patrick Ralston, and Michael Wincott.
Nope Reveals A Few Secrets
The plot follows the sudden death of Otis Jr. (Daniel Kalyuuya) and Emerald Haywood's (Keke Palmer) father Otis Sr. (Keith Haywood), which is what initially sends the siblings reeling, as they are left with the task of figuring out what to do with the family's ranch full of rodeo horses. Both of them are ready to step up to the plate in the their father's absence, Otis Jr. ( who goes by OJ) can't shake the feeling that their father was murdered. We don't know if it's a person per se, but something or someone is lurking in the eerie clouds that always seem to loom over their land.
Nope follows Peele's two past blockbuster horror films: Get Out which won the Oscar in 2018 for original screenplay and also starred Kaluuya and Us which was his 2019 film that popularized the term "tether," in reference to the cast performances as basic and demonic versions of their characters. Peele has used the horror genre to comment on social issues, racism, and xenophobia. Also, he is known for his undying attention to details in his films, they often reference the work of Hollywood's mostly know Alfred Hitchcock and Stanley Kubrick.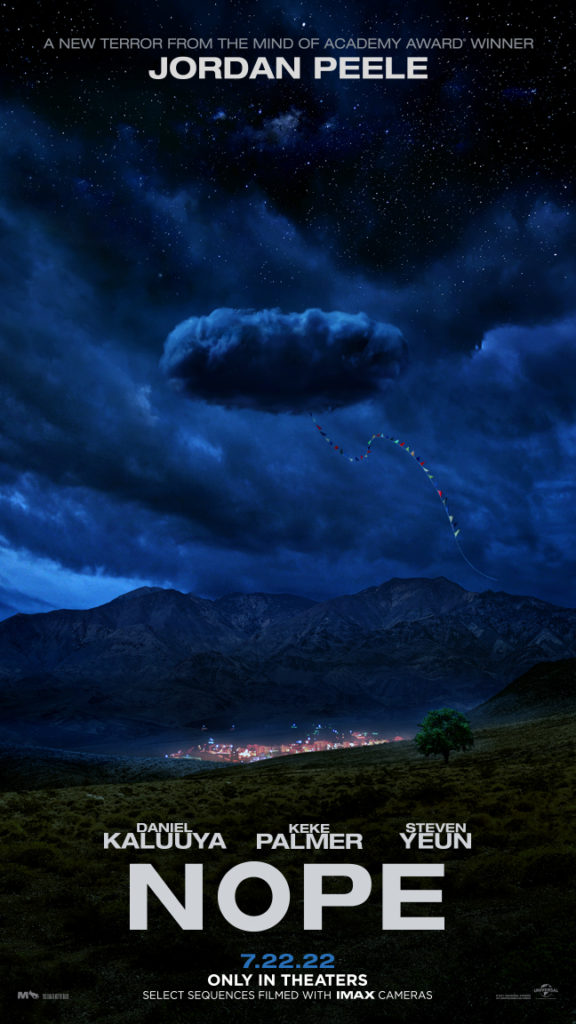 Peele is known to serve as producer under his Monkeypaw Productions banner, in addition to writing and directing. Ian Cooper also produces Nope, while Robert Graf serves as the executive producer. The film was actually shot using Kodak film and, in addition to regular formats, will be released in a 65mm IMAX format. The cinematographer for this movie is Hoyte van Hoytema, who is mostly know for science-fiction films like Ad Astra and Tenet.
This new Nope trailer reveals the reason why everyone is terrified of the sky, and has nothing to do with the weather. The UFOs are zooming around through the night sky and they are definitely killing people/ livestock. We want to think the aliens will come in peace, but knowing Peele's work, it's much more likely that this movie will have a few twists hidden.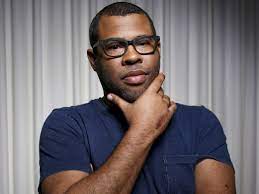 We can't wait to see what all the hiding is for. What if it's not aliens though? Peele always has a trick up his sleeve. The fans already have some theories about this movie and can't wait to see how it will turn out. Some people even thought there was a reference to E.T. ! We know the end goal for that movie was to go home. In a sundown town, you have to go "home" before its dark, which is probably why the horse is running towards the house.
Fans will have to experience Nope for themselves when the movie premieres on July 22.
Do you think it's aliens hiding in the clouds? Or, is it something else? Let us know down in the comments below or on our social media!
KEEP READING: CHRIS EVANS GETS HONEST ABOUT THE "TALL ORDER" TO RETURN AS CAPTAIN AMERICA