The current mood and environment behind the scenes at WWE after the Board of Directors' investigation has been revealed.
For those not in the know, some very big WWE news came to light last week.  Vince McMahon allegedly had an affair and paid her "hush money" to keep their affair private.  The WWE found out about this affair and the Board of Directors investigated and discovered some not great things for the WWE and high-ranking people within.
This investigation is still ongoing and has undoubtedly changed things backstage.  Mike Johnson at PWInsider explained what it is like int he WWE right now and how things have changed backstage.
People Keeping Their Heads Down And Mouths Shut In the WWE
People backstage, including wrestlers, have been keeping their heads down.  Johnson described it as "there is a lot of silence among employees as they are all waiting to see how bad this situation can get and whether this is something that could really hurt the company."  There has also been a concern "not to get caught up in the mess" as no one knows if someone else will get named in the investigation.
RELATED: THE LEGENDARY MICK FOLEY THINKS CODY RHODES SHOULD GET MORE CREDIT FOR LEAVING WWE
Johnson also described people concerned about not wanting to cause waves. This is because no one knows what people will end up with a great deal more power than before once the investigation is complete. Understandably not wanting to get on a possible new boss' bad side. He describes "a lot are biting their tongues on giving opinions right now, at least in places and ways that could come back to bite them."
Some "restructuring" has already occurred behind the scenes in WWE.  John Laurinaitis was one of the names which came up in the investigation.  He lost his position as head of talent relations which was given to long-time WWE employee Bruce Prichard who is now the interim head of talent relations.
Lets Mix Things Up
However, the biggest change has to be McMahon stepping down as chairman and CEO. His daughter, Stephanie, has taken over as interim chairwoman and CEO of WWE. Johnson has said people have a lot of sympathy for Stephanie. She recently announced she was going to be taking time off from WWE to spend more time with family and possibly distance herself from the company as it is believed she knew about the investigation when it started months ago.
RELATED: DAMIAN PRIEST RECALLS HOW HE WAS ASKED TO JOIN JUDGMENT DAY
Johnson also mentioned how "quite a few have noted to me that they have marveled about how strong Stephanie has been despite what was described as her mother being 'disrespected'" by the affair revelation. There have also been multiple NDAs which have been revealed during the investigation with multiple people and not just the primary relationship with Vince. We don't know the details behind these other people and NDAs, but she may and it may directly relate to her father, Vince.
Despite Vince being involved and subject to a major investigation Vince has not been shy about coming on TV. He appeared on last week's SmackDown and Raw this week. Both times it was expected he would talk about this investigation, but he just thanked the fans for being fans and said John Cena is coming back respectively.
Are Vince's Recent Appearances Trolls Or His Ego?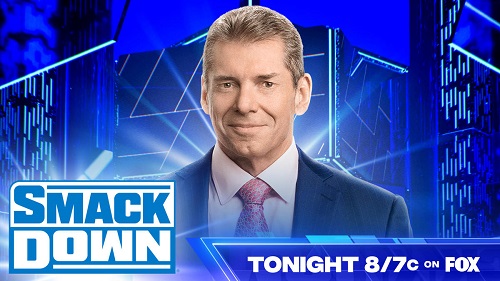 According to Johnson there has been a lot of disapproval of Vince putting himself back on TV. These have been "seen as an act of denial towards anyone questioning him and whether that will come back to bite him." It also looked like Vince trolling the fans, but who knows what his motivation is. Johnson expressed a desire by WWE to implement a larger set of "checks and balances" within WWE, but they don't know how they could possibly implement them on Vince himself who seems to be the person who needs them the most.
Recently five different law firms have begun investigating WWE on behalf of investors. Rumors have also circulated involving possible SEC violations including possible insider trading. If these rumors are true these five law firms will probably find them.
What do you think will happen to WWE in light of these continuing investigations? Do you think Stephanie and Prichard will officially take over those positions? Is there anyone else you would rather have in those positions? Do you think WWE will be sold in light of all this controversy? Do you think AEW and Tony Khan will buy WWE like WWE did with WCW? Give us some possible names of who you think would buy WWE and who would be the best to own WWE.
Sources: PWInsider, Wrestling Inc.
KEEP READING: AEW STAR JEFF HARDY ARRESTED FOR HIS 3RD DUI