This Thirsty Thursday we celebrate the highly-anticipated and suitable for no audiences episodes of The Boys known as "Herogasm."
Welcome to Thirsty Thursday, I am your Mix Master Kevin Fenix and I will be sharing my recipes for some nerd-inspired cocktails. These drinks are meant to be consumed responsibly and not in excess. If you do happen to do something unwanted or worse under the influence, that is all on you. That being said, these recipes are to celebrate our many fandoms and be a unique offering to your next get-together, gathering, game night, etc. Also, it is to promote ROKiT Drinks who provide a majority of our spirits. So check out the recipes, make them yourself, and be sure to share your experiences with us by tagging us or using the hashtags #Illuminerdi & #illdrinks.
Without further adieu, here is this week's drink inspired by The Boys Season 3 Episode 6 "Herogasm."
The Boys Inspired Cocktail – Mother's Milk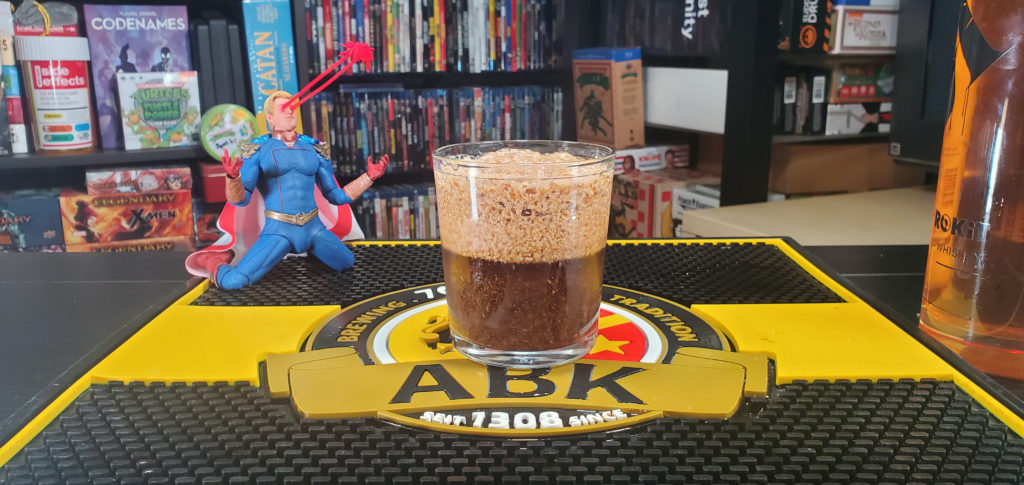 RELATED: The Boys Season 3 Review – The Boys Reach New Levels of Genius, Gore, and… Girth
Ever since the first season of The Boys, fans of the comic book have been wondering if the series would ever bring "Herogasm" to live-action. It is one of the most sexually explicit events conceivable. It is basically a superhero orgy of epic proportions. In the comic books, hundreds of supes would gather on a remote island to carnally enjoy each other's company. While the series has gone to extreme levels, especially with Termite in the Season 3 premiere, "Herogasm" is an entirely different beast. You can get a sense of the scale of this super-powered orgy from this cover of The Boys Volume 5.
Needless to say, it is a major television event, and it is only appropriate to celebrate such a milestone in television history with a proper drink. Which is what inspired Mother's Milk. Mother's Milk, or MM, is one of my favorite characters in the series. His comic book origin seems to be largely altered, but there is still plenty of back story and history to the character. This season really dives into it. This episode drops a load on him. Which is why I named the drink after him.
RELATED: TGRI A Glowing TMNT-Inspired and Cannabis-Infused Cocktail | THIRSTY THURSDAY 6/16
Mother's Milk is a twist on an Irish Bomb. A strong dark stout becomes covered by the rich creaminess of a liqueur and whiskey that I am aptly calling love juice. it is best served in an inverted long double shot glass to make less of a mess. For the purpose of this drink and theme of the series, this double shot glass is called a Love Sausage. Basically, a Love Sausage filled with Love Juice bombs its contents all over a dark stout. It is as delicious as it is crude. Check out the recipe and the semi-satisfying ASMR how-to video below.
Ingredients:
2oz White Chocolate Liquer
1.5oz ROKiT Whiskliqueur Dragon Stout
Instructions:
Pour white chocolate liquer into double shot glass (Love Sausage Shot Glass)
Pour ROKiT Whiskey onto the white cholcate liquer to make Love Juice
Place the glass over Love Sausage to seal in Love Juice
Flip glass so that Love Sausage is upside down
Pour half the Dragon Stout around Love Sausage, about 6oz
Grab Love Sausage
Release Love Juice into Dragon Stout
Drink quickly before Love Juice curdles and dries
Enjoy, wait a few minutes
Do it again
Mother's Milk Love Juice Release
RELATED: Thirsty Thursday 5/25 – Obi-Wan Kenobi and The Menacing Sith
That's it for this edition of Thirsty Thursday. As a reminder, drink responsibly and we are in no way accountable for the actions you take. But otherwise, we hope you enjoy these cocktails and share them with your friends and loved ones. Be sure to watch and check out our numerous programs where we will be consuming these drinks like We're Always Watching, and our various Twitch Streams, and also just subscribe to our YouTube Channel if you just want the video and not read the entire story of the drink. And you can always follow my personal account to see what non-nerd-related recipes I concoct.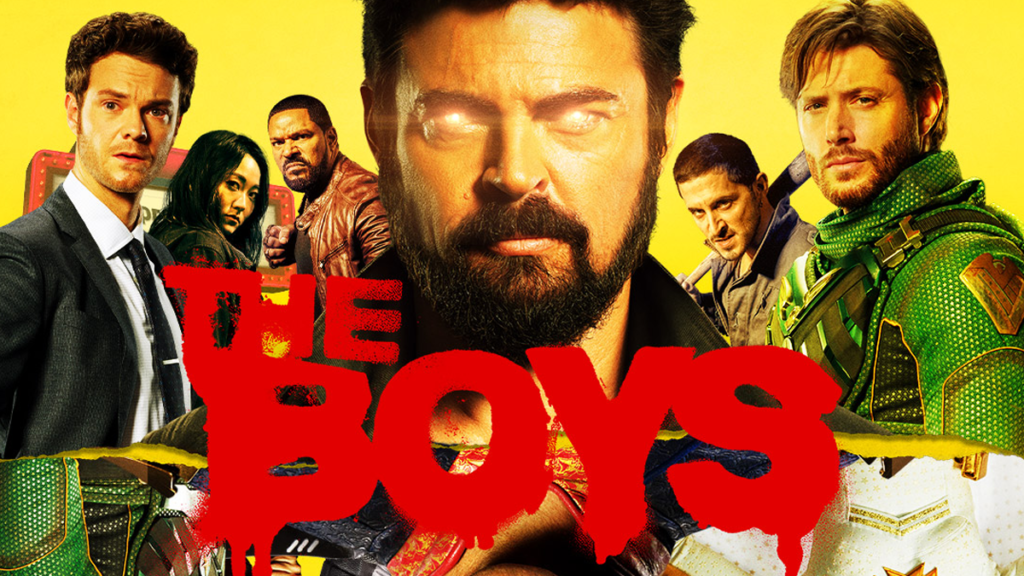 Are you hyped for this week's episode of The Boys? Can you believe they're bringing Herogasm to television? What kind of super kinks are you expecting? Let us know what you think about the drinks in the comments below and be sure to share and tag us on social media when you make the drinks and use the hashtags #Illuminerdi #illDrinks.
KEEP READING: Here's When You Can Watch The Controversial "Herogasm" Episode Of The Boys