Prime Video has an exciting new thriller series, Chloe, which has a very Hitchockian feel as the main character loses herself while searching for the truth. Becky Green (Erin Doherty) is a social media obsessed young woman who finds herself embroiled in a mystery when Chloe Fairbourne, who she follows on Instagram, dies suddenly. Becky inserts herself into the lives of Chloe's loved ones to discover the truth behind her death. While Chloe's life may have looked picture perfect on Instagram, Becky soon discovers not everything was as it seemed as she becomes more entangled in the life that Chloe once led.
The Illuminerdi had the opportunity to speak with Chloe star Pippa Bennett-Warner about her character, Livia Fulton. Livia was Chloe's close friend and Becky's entry way into Chloe's circle. The friendship that develops between Becky and Livia is layered and multidimensional with Becky keeping important secrets from Livia including her own name. We talked to Pippa about Livia's relationship with Becky, whom she knows as Sasha, and how the loss of Chloe had an impact on how quickly she bonded with this new friend.
CHLOE STAR PIPPA BENNET-WARNER TALKS ABOUT HER CHARACTER'S RELATIONSHIP WITH BECKY
"I think Liv's relationship with her is one of trust and openness. I mean, Alice [Seabright] and I had a conversation during prep that we didn't think that Livia had many successful female friendships and is carrying some guilt about her relationship with Chloe. I think she goes all in with Becky/Sasha and Becky/Sasha is so receptive to that. I don't know, it's like the missing puzzle piece to her friendship group is to have this girl who comes in and saves the day many a time. She loves her."
It is interesting that Livia is so receptive to Becky/Sasha because of an underlying guilt about Chloe. The grief and guilt surrounding Chloe's death and Liv's lack of successful female friendships is a fascinating jumping off point for this character. This motivation shines a new light on her quick acceptance of this new friend and makes the manipulation even more painful.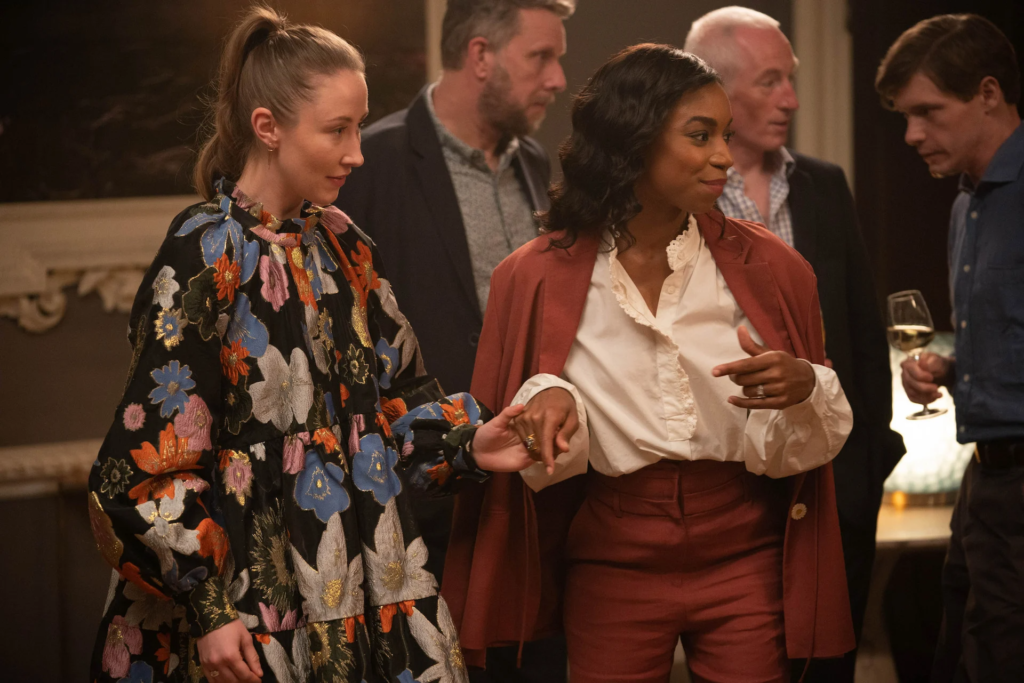 RELATED: WILL NICO MINORU RETURN FOR MCU MIDNIGHT SONS PROJECT? – LYRICA OKANO SAYS "THEY BETTER HAVE ME": EXCLUSIVE
Becky's ability to not only insert herself into Liv's life, but prove to be a reliable friend adds an interesting depth to their dynamic. During the course of the series Becky does take some actions that Liv is clearly against which instantly changes their dynamic. We asked Pippa why Liv's opinion changes so quickly when Becky goes against her wishes.
"I think that Livia, she's incredibly loyal and I think she doesn't take prisoners either. I think if there's one slip up, you're going to know about it. You're just going to know about it. She's not necessarily going to do it in a sort of, harsh way. But I remember there's a couple of scenes, I think, towards the latter end of the season where she is quite cold and quite blunt and someone was like, oh shoot.

Someone came up to me I think the other week, and they were like, "Oh my God, Livy's really scary." And I was like, "Is she?" I was like, "Oh my God." I was like, "Actually she kind of is." I don't think she likes feeling like she's being taken for a ride, or used, or taken for granted and she's going to call you out. She's also a really, really good friend. That's what I think."
RELATED: HAWKEYE'S ALEKS PAUNOVIC EXPLAINS HOW JEREMY RENNER ACTED "LIKE HE DOESN'T WANT TO BE HERE": EXCLUSIVE INTERVIEW
While Liv may be quick to accept Becky, aka Sasha, into her life as a new friend it seems that isn't a blank check. It is interesting that Liv's loyalty seems to manifest in the need to find truth and loyalty in return. Her ability to quickly lose her faith in someone if they cross her adds a compelling tension to her relationship with Becky. Their relationship proves to be one of the most interesting aspects in Chloe and this insight adds new layers to their dynamic. Given Becky's double life as Sasha it will be interesting to see how their friendship plays out…especially if Liv learns the truth.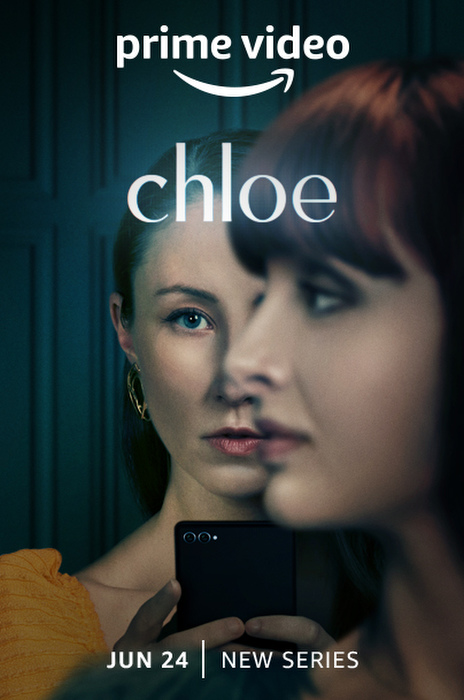 Chloe debuts on Prime Video June 24, 2022. Are you excited to watch Chloe? What do you think about Becky and Livia's relationship? Are you looking forward to seeing how it plays out in the series? Leave your thoughts in the comments below or on our social media and check back with The Illuminerdi for more.
KEEP READING: CHLOE STAR ERIN DOHERTY REVEALS HER CHARACTER'S MOTIVATION AND CONNECTION TO CHLOE IN NEW PRIME VIDEO SERIES: EXCLUSIVE INTERVIEW