Daniel Craig made a respected name for himself as arguably the greatest James Bond of our time. Now that he has hung up his exquisite suit and tie for good, the James Bond producer Barbara Broccoli is already calculating ways 007 can reinvent himself.
Barbara Broccoli has divulged that it will be "at least two years" before the next 007 movie begins filming and that the task of finding an actor to replace Daniel Craig hasn't started "because it's a reinvention of Bond."
Barbara Broccoli Spills The Tea On James Bond Developments
Barbara Broccoli was chatting with Deadline at an exclusive celebrity event in central London to honor her and her brother Michael G. Wilson for their BFI Fellowships. For now, she isn't pondering who will be the next actor to wear the 007 moniker and utter the immortal words, "Shaken, not stirred", but rather what can be done next for the James Bond character.
"Nobody's in the running," she disclosed. "We're working out where to go with him, we're talking that through. There isn't a script and we can't come up with one until we decide how we're going to approach the next film because, really, it's a reinvention of Bond. We're reinventing who he is and that takes time. I'd say that filming is at least two years away."

– Barbara Broccoli
A James Bond Celebration
The private event was hosted at Claridge's Hotel in central London and was hosted by British Film Institute chairman Tim Richards. M himself, Ralph Fiennes presented Broccoli and Wilson with their awards. According to Fiennes, Barbara Broccoli and Wilson are "exemplars of film producers and filmmakers", he also praised them for their "transcendent tenacity".
BFI Chief Executive Officer Ben Roberts praised Barbara Broccoli and Michael G. Wilson as "two giants of cinema". Not only for keeping the long-running James Bond franchise alive, but for their impeccable work on independent films outside of the film series, and for their unwavering support of associations such as The London Film Academy, the visionary film academy in north London which she and Wilson founded along with Tim Bevan and Eric Fellner, Lisa Bryer, and Harry Potter producer David Heyman.
The entire night was a grand celebration dedicated to everything that brought James Bond to life, so of course, Bond himself had to make a presence somehow. Daniel Craig left a heartwarming commending all the incredible work done, that put smiles on everyone in attendance. He wasn't the only one though. Dame Judi Dench, Lea Seydoux, Rami Malek, and Sam Mendes (director of Skyfall and Spectre) also shared some kind words.
RELATED: NO TIME TO DIE REVIEW: A WORTHY SWAN SONG FOR DANIEL CRAIG'S 007
Others present for the festive occasion comprised director Paul Feig, producer Eric Fellner, filmmaker Hugh Hudson, producer, and BFI trustee Elizabeth Karlsen, Fiona Lamptey, director of UK features at Netflix, Netflix awards exec Tolley Shields, Kate Mara, and husband Jamie Bell (who starred in Film Stars Don't Die in Liverpool which was produced by Broccoli and Wilson), IMDB founder Col Needham, and director Edgar Wright (Last Night in Soho), both of whom are fonts of all knowledge concerning Bond. Actress Joely Richardson and producing legend Jeremy Thomas were also at the event along with theater producer Michael Rose and writer and filmmaker Terry Gilliam.
No Time For Casting… Yet
Since word spread about Daniel Craig's tenure as James Bond coming fans have been running to the moon and back with their picks on who should be the next 007. Their selections ranged from Idris Elba, Regé-Jean Page, Richard Madden, and Tom Hardy to Henry Golding. It's a good sign that casting isn't being considered yet, it's clear that time is being taken for proper planning and innovation.
RELATED: AMAZON REPORTEDLY MADE $9 BILLION BID FOR MGM STUDIOS AND THE JAMES BOND FRANCHISE
You'd think that I'm a 007 fan based on my enthusiastic writing here but you would be surprised to know that I'm not. I do however respect the franchise for its longevity and for maintaining a flair for practical effects as well as ambitious stunt work.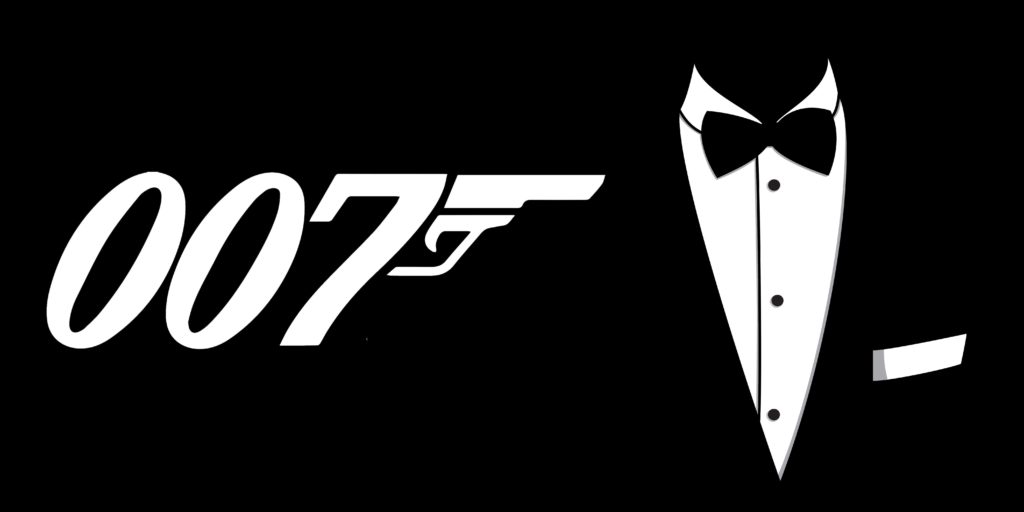 What would you like to see in the next James Bond film? Is there anything new you believe can be added to the character? I already know many of you are still going to come with your fan casting so I'll indulge you. Who would you like to see become the next James Bond? Would you like to be in Barbara Broccoli's position? Let us know in the comments below. If you like what you follow us on Twitter or Facebook, so you don't miss any more exhilarating content like this.
KEEP READING: NATALIE PORTMAN REVEALS THE UNEXPECTED MCU CHARACTER SHE WANTS TO TEAM UP WITH NEXT
Source: Deadline