While Critical Role began as a Dungeons & Dragons Twitch livestream it has grown well beyond the flagship show. Now on their third Campaign, Critical Role has expanded into numerous avenues of storytelling including spin-offs, comics, novels, an animated series, a game publishing company, and now a record label, Scanlan Shorthalt Music, with their debut album, Welcome To Tal'Dorei. This immersive fantasy album allows Critters to enjoy the gorgeous music inspired by the expansive world of Critical Role's Exandria.
Critical Role worked with a number of composers including the Hexany Audio team on the new Welcome To Tal'Dorei album. We had a chance to speak with Matthew Carl Earl, lead composer and one of the owners of Hexany Audio, about his collaboration with Critical Role in creating this immersive fantasy music. During our interview he explained how he found the right sound and emotion for each of his three tracks, "1000 Steps", "The Nymph's Heart", and "The Champion's Goodbye".
CRITICAL ROLE COMPOSER BREAKS DOWN HIS 3 TRACKS ON THE NEW ALBUM
Matthew Carl Earl explained that because the story plays out live during the games the composers were given emotions instead of story beats to work from. Each of his three tracks has a completely different emotional inspiration while still feeling like they are inspired by and exist within the same world, Exandria. Matthew Carl Earl broke down what he was thinking when creating "1000 Steps," the eeriest of the three tracks.
RELATED: CRITICAL ROLE RELEASES EXCITING NEW ALBUM – WELCOME TO TAL'DOREI SOUNDTRACK
"Yeah, so that one was really fun. I was just experimenting with the chord thing in the beginning where it's doing the augmented chord and following down, and I just came up with this progression that just keeps happening and keeps happening. And then with the women's choir on top, just creating this sort of mystical, slightly off-putting atmosphere of just, in my mind, as I was writing that, it's like, I'm imagining there's total magic, but slightly perverse magic. That's kind of creating that."
"1000 Steps" perfectly captures the slightly off kilter eerie feel of magic that the world of Exandria is steeped in. The tracks weren't given their names until well after the composers delivered the final product to Critical Role so Matthew wasn't as familiar with the names of each track. However, he was pleased with the names that Critical Role gave each of his pieces, "The Nymph's Heart" struck a particular chord. Matthew revealed that he was working with the emotion of peacefulness, but while his portrayal of this emotion may not have been what others may expect the name "The Nymph's Heart" perfectly captures what he was thinking.
RELATED: THE LEGEND OF VOX MACHINA STAR MARISHA RAY ON KEYLETH'S UNIQUE IMPORTANCE FOR YOUNG WOMEN IN NEW FANTASY SERIES: EXCLUSIVE INTERVIEW
"Nymph's Heart. Yeah, that was the one that started with the harp thing. It was just like the simple harp pluck because we made a set of different tracks that fit the emotion we called peaceful, basically. And we made, can't remember how much, four or something in that peaceful idea. And we had all the different composers here write something in peaceful, but it was everybody's own take on what peaceful could mean.

It was funny they called it Nymph's Heart because that was a similar thing I was thinking of. I was thinking of peaceful, but the forest dark peaceful type feeling, where it's not super bright and hills. I was thinking dark secluded peaceful. I liked that they called it Nymph's Heart because it played into what I was thinking of in my mind as I was writing it."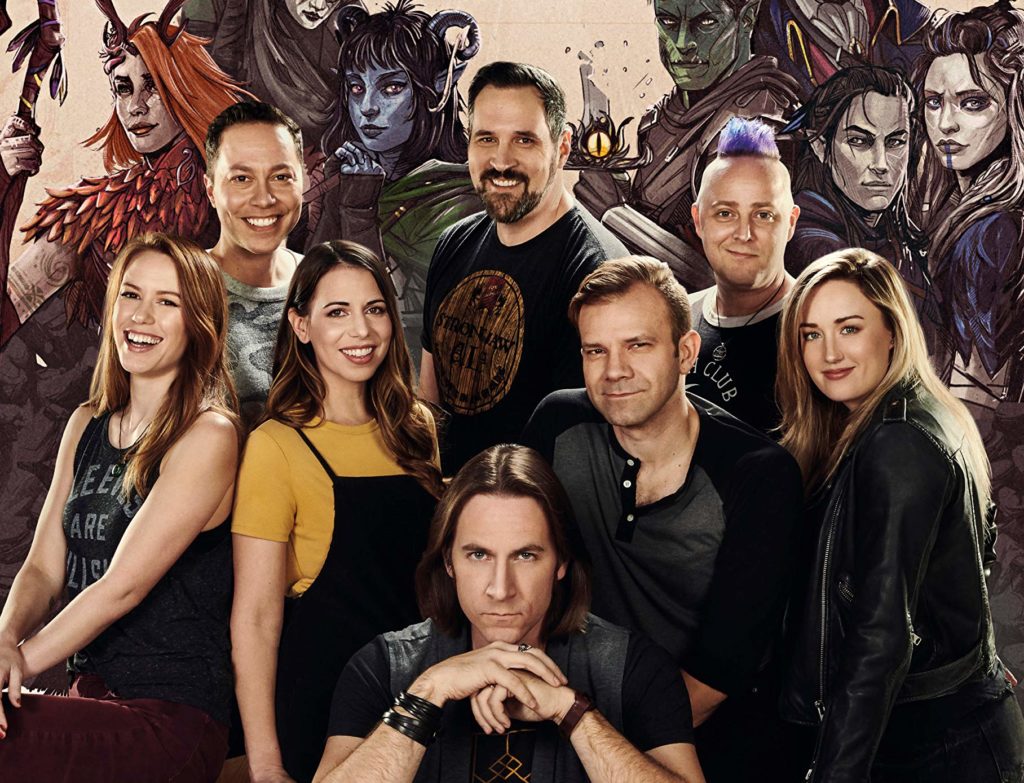 Both "1000 Steps" and "The Nymph's Heart" have the magical feel that encapsulates the world of Exandria and Critical Role. While "1000 Steps" leans more into the eerie feel of magic that is slightly off "The Nymph's Heart" is instead inspired by the idea of a peaceful secluded forest. "The Champion's Goodbye" is a completely different experience serving as the epic conclusion to Scanlan Shorthalt Music's inaugural album. It manages to balance two emotions that have proven integral to Critical Role's storytelling, tragedy and hope.
"Champion's Goodbye too, that was just, they just wanted to go for a sad track. And they're just like, "Think your friend has fallen and stuff." There has to be a little bit of hope, but tragedy. And that was just like, yeah. So I just wrote, really, I was just thinking of that really tragic and then bringing in the choir and I love, that's my favorite kind of music is just writing, just sad, really sad music."
Critical Role is full of moments that hinge on emotions and embody the feelings of not only characters, but environments. The balance of tragedy and hope is a staple especially for the world of fantasy making "The Champion's Goodbye" the perfect finale for the Welcome To Tal'Dorei album. The music of Welcome To Tal'Dorei is beautiful and epic immediately drawing listeners into the fantasy world of Exandria.
RELATED: EXCLUSIVE INTERVIEW: THE LEGEND OF VOX MACHINA STAR MATT MERCER BREAKS DOWN THE "LENGTHY PROCESS" OF ADAPTING THE BRIARWOOD ARC
Matthew talked about the unique experience of working with Critical Role to compose this music with the story not yet being created meaning they worked from the idea of emotions that are likely to be a part of the Campaign. Matthew also explained that because Critical Role is centered around dialogue and Matt Mercer's storytelling as the Dungeon Master, they needed to be mindful of making this background music that wouldn't overpower the players' performances. All while still making the music an immersive fantasy experience that enhances the experience for the players as well as the audience.
New episodes of Critical Role Campaign 3 premiere Thursdays at 7pm Pacific on their Twitch and YouTube channels. You can now listen to and purchase Welcome To Tal'Dorei via Apple Music, Spotify, YouTube Music, Amazon Music, and any other online music services. What do you think of The Welcome To Tal'Dorei album? What do you think about how Matthew Carl Earl created these three tracks? Which track is your favorite? Leave your thoughts in the comments below or on our social media and check back with The Illuminerdi for more Critical Role.
KEEP READING: CRITICAL ROLE COMPOSER MATTHEW CARL EARL REVEALS MATT MERCER EASTER EGG ON THE WELCOME TO TAL'DOREI ALBUM: EXCLUSIVE INTERVIEW