Mutants are making their presence known to the MCU, and we're getting closer and closer to a formal introduction.
It's officially the week of SDCC, and that can only mean that we'll be getting a taste of the treats MCU has in store for us. However, many know that we have been on Mutant watch since we heard the sweet melody of the original 90's X-men theme appear when Sir Patrick Stewart reprised his role as Charles Xavier in Doctor Strange Multiverse Of Madness. Of course, one thing to note is that the character looked perfectly plucked from the 90's classic animated series, down from the yellow hover chair to the satin green jacket adorned with the traditional blue striped tie. 
Mutants film/X-Men Reboot On The Horizon
According to our sources, The X-men are coming to the MCU and possibly in a film titled "The Mutants," which we revealed last year, and now it seems our scoop turned out to be correct.
RELATED: THE MUTANTS: MARVEL STUDIOS IS OFFICIALLY BRINGING X-MEN INTO THE MCU: EXCLUSIVE
The world mutant wasn't mustered from anyone throughout phase 4 until that epic Ms. Marvel finale raised goosebumps and left everyone speechless by revealing Kamala Khan to have a mutation, then the remixed X-men theme played in the background to our nostalgic delight.
Now I know many will probably shake these signs off as red herrings or simple breadcrumbs, but it feels like The dawn of Mutants, aka "The X-Men," or Marvel's second family, could be on its way and turns the long-anticipated debut closer than we all thought. One thing worth mentioning as well upon rewatch is when you have the captions on when the X-men theme plays, it says "X-men 97" theme. In addition to the recent omega-level occurrences of Mutants being referenced, one key factor to keep in mind is X-Men 97, a continuation of the 90s series that, with a majority of the cast still alive, reprising their iconic characters. One significant sign many don't realize is the logo has the tag "Marvel Studios attached to it.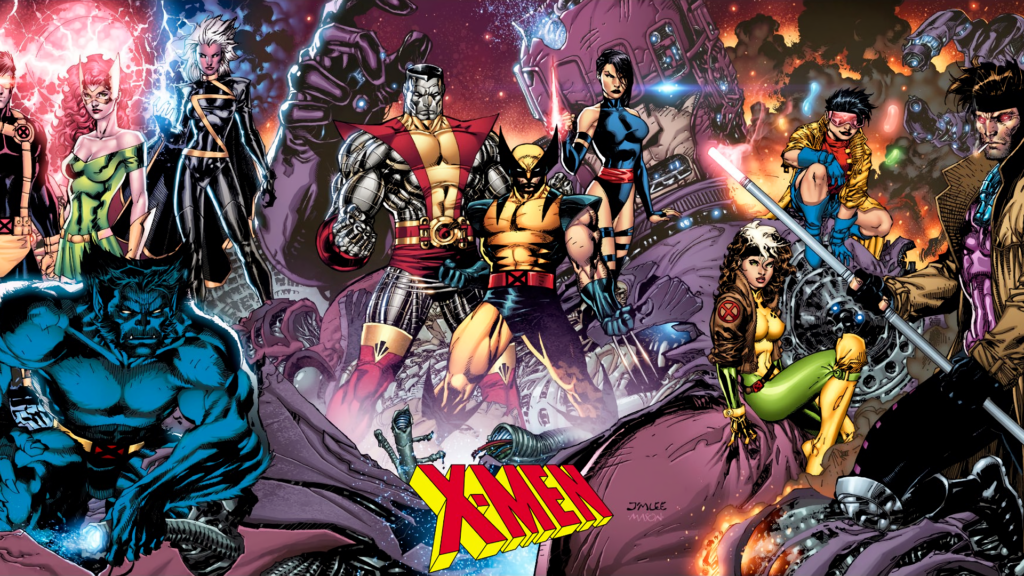 Along with all of these subtle coincidences, Marvel Studios is hosting an animation panel that trades have confirmed that a first at the series will be officially shown at SDCC. Many are now theorizing that the series could lead to a live-action continuation. Regardless it's pretty surreal to imagine that the X-Men, who were once considered taboo to play in the MCU sandbox because they were a part of 20th Century Fox, could be gracing the silver screen. Especially with Deadpool 3 being announced last December and confirmed to be in the MCU does bode well for seeing Mutants and Kamala Khan, aka Ms. Marvel, being heralded as the first is a sign that things are coming together.
As of now no plot details, casting, or directors have been revealed or attached to the project, but who knows maybe at SDCC or even D23 that could change. Shedding some on this mystery project is Ms. Marvel's directors Adil El Arbi and Billal Fallah have touched upon the "mutant reveal" in the show
RELATED: WHAT MS. MARVEL'S REVEAL AS MCU'S 1ST MUTANT MEANS FOR THE FUTURE
According to the directors, "Kevin Feige would say, 'Just shoot this, put the little music on and that's that. Should you be part of the future of Ms. Marvel, then you'll know a little bit more".
Well, it does seem from everything we provided and listed today that Wolverine, Cyclops, Jean Grey, and the rest of the X-men, and possibly the brotherhood of evil, and Sentinels could be arriving sooner than you think. Now we wonder wait for when Deadpool and the Fantastic Four will step in line, and share the spotlight with the Avengers.
So are you excited for the X-men to join the MCU? What do you think is Kevin Feige's big plan? Who's your favorite Mutant? As always post a comment, drop a like, and follow us on social media.
KEEP READING: JULY 2022: EXCITING NEW MOVIES YOU MIGHT HAVE MISSED
Source: Deadline