New details on the new Daredevil series heading to Disney+ as part of the Marvel Cinematic Universe's 5th phase of movies and streaming shows.
The series is titled Daredevil: Born Again and will star Charlie Cox and Vincent D'Onofrio, reprising their roles as Matt Murdock / Daredevil and Wilson Fisk / Kingpin from the original Netflix series.
Not much is known about the series at this point; however, we do know that the series will be 18 episodes and premiere in Spring 2024 exclusively on Disney+. We also know that the character will be showing up in multiple other projects in Marvel Phase 5.
Daredevil's History and Future in the Marvel Cinematic Universe
The character of Daredevil already has an extensive history throughout the MCU so far. Daredevil already had his own Netflix series that aired for three seasons from 2015-2018. He also appeared in The Defenders, which was a crossover series that connected Daredevil, Jessica Jones, Luke Cage, and Iron Fist.
RELATED: CHARLIE COX REFLECTS ON NO WAY HOME AND HIS FUTURE IN THE MCU
The Defenders saga saw street-level heroes in New York taking down various crime lords and agencies. Many of the shows ended on cliffhangers after Netflix canceled all of the shows. Perhaps Daredevil: Born Again will be Marvel's chance to wrap up some of these storylines.
Most recently, Matt Murdock appeared as Peter Parker's lawyer in Spider-Man: No Way Home. It is rumored that we could see more of Murdock when Spider-Man: No Way Home – The More Fun Stuff Version releases in September.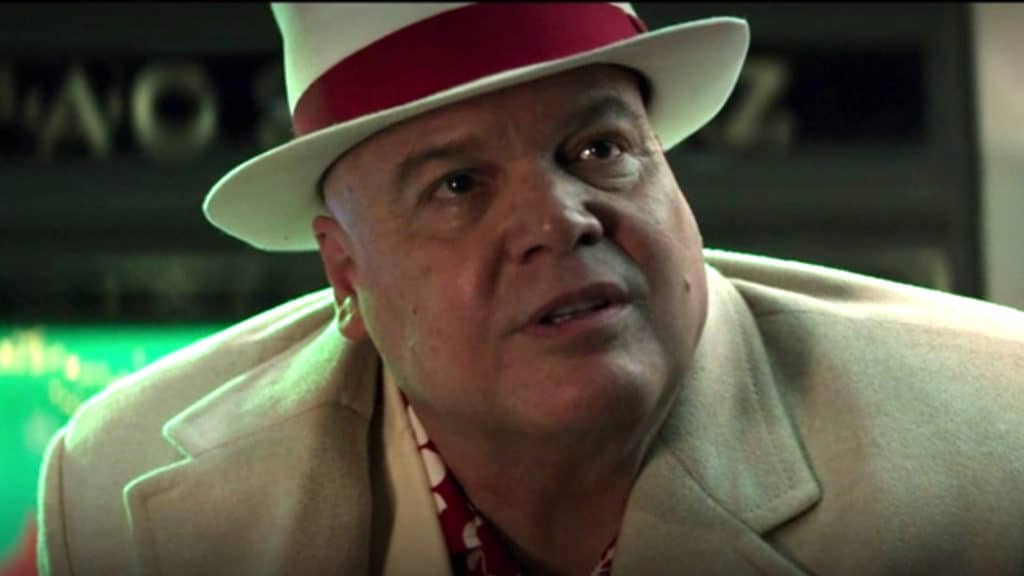 While the man in the mask didn't appear in Hawkeye, his arch-nemesis Wilson Kisk did played once again by Vincent D'Onofrio. The series showed that Kingpin was in business and causing trouble in New York.
RELATED: THE KINGPIN SPEAKS! VINCENT D'ONOFRIO EXPLAINS HOW DAREDEVIL IS MCU CANON
We also know some of the future projects that will feature the man without fear before he appears in his next series. The most recent trailer for She-Hulk showed Murdock in a new yellow-colored suit similar to the comics. The character is also expected to appear in Echo, which is a spin-off to Hawkeye.
It was revealed during yesterday's Marvel Animation panel that Charlie Cox will voice the character in the upcoming Spider-Man: Freshman Year series. It is unclear if this series will take place in the 616 MCU timeline or if it takes place in an alternate universe. Regardless any opportunity to have more Charlie Cox as Daredevil is always welcome.
It seems that these characters are back, and they're here to stay. Maybe these characters will even have a greater role in the Multiverse Saga when Avengers: The Kang Dynasty and Avengers: Secret Wars come out in 2025.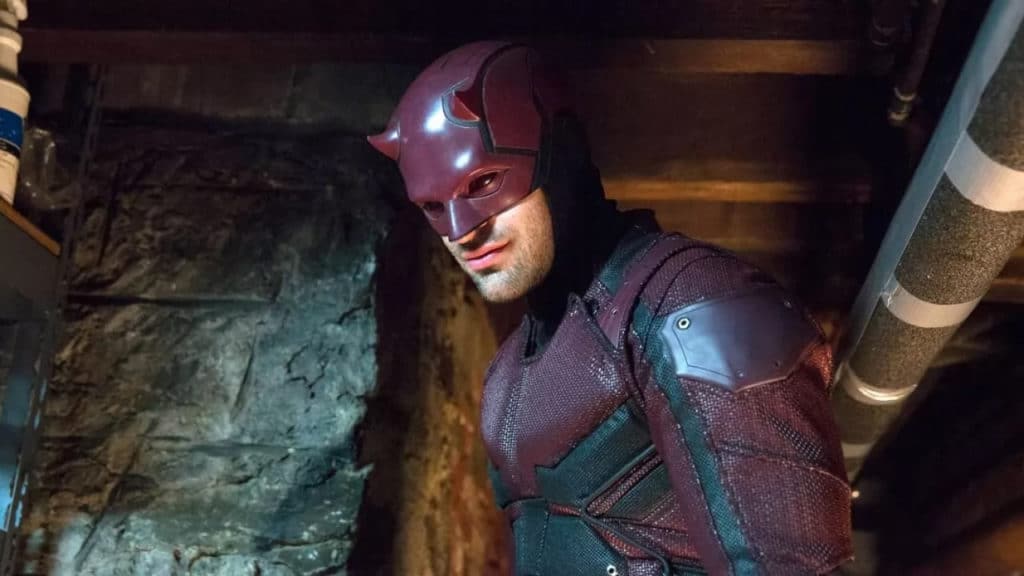 The original Daredevil series ran from 2015-2018 and starred Charlie Cox as Matt Murdock / Daredevil, Deborah Ann Woll as Karen Page, Elden Henson as Franklin "Foggy" Nelson, Toby Leonard Moore as James Wesley, Vondie Curtis-Hall as Ben Urich, Bob Gunton as Leland Owlsley, Ayelet Zurer as Vanessa Marianna-Fisk, Rosario Dawson as Claire Temple, Vincent D'Onofrio as Wilson Fisk / Kingpin, Jon Bernthal as Frank Castle / Punisher, Élodie Yung as Elektra Natchios, Stephen Rider as Blake Tower, Joanne Whalley as Maggie Grace, Jay Ali as Rahul "Ray" Nadeem, and Wilson Bethel as Benjamin "Dex" Poindexter.
What are your thoughts on this? Are you excited to see Matt Murdock /Daredevil finally returning to the MCU in a major capacity? Let us know in the comments below. Also, be sure to follow The Illuminerdi on social media to be notified of more Daredevil news and updates just like this in the future!
KEEP READING: DAREDEVIL: THE ILLUMINERDI REVISITS THE LEGENDARY MARVEL NETFLIX SERIES
Source: Marvel