The newest and final part of The Walking Dead Season 11 will be airing in the last semester of the year. The Illuminerdi met up with Khary Payton and Cooper Andrews during the Corpus Christi Comic Con. One of the most memorable characters from the comics, King Ezekiel is the leader of the Kingdom, a community that was able to thrive during the apocalypse. Unlike Ezekiel, Cooper Andrew's character Jerry is a character created for the TV series only. The chemistry between both is undeniable, creating one of the best duos that the series adaptation has seen throughout its 11 seasons.
KHARY PAYTON ON BEING A FATHER FIGURE
RELATED: Ross Marquand Answers Questions About The Walking Dead & Future in The MCU: EXCLUSIVE
As a father of a 10-month-old baby boy, Khary Payton spoke about his character's responsibility with Henry and if being a dad helped him home in on those fatherly instincts
"I guess so… I was the oldest (sibling), and always had that kind of responsibility to younger brothers and sisters. I feel like I was carrying that for a long time.".
Being given the role of a father figure to Henry was not an issue for the actor either.
"In this business you never know what they're going to write. The thing about episodic television is that you get the script, if you're lucky, like a week before. They might be doing something you never expected."
Speaking of unexpected, the comic book fate of Ezekiel is drastically different from how his character turned out on the tv series. Khary Payton reminisced and laughed about how he was teased by young fans that have read about his demise
"Every fourteen-year-old that would come to my table and tell how I was going to die. I'd sit there and say, "thank you very much" … and then I found out that I wasn't going to die I was like "you know nothing… you know nothing, kid (laughs)"."
COOPER ANDREWS SHARES HIS FAVORITE DELETED SCENE
RELATED: Marvel Zombies: Amazing New Details For Season 2 Revealed At SDCC 2022
Khary Payton and Cooper Andrews gelled together like peanut butter and jelly. The duo managed to stay alive all this time despite the tough times they've endured. When I asked Cooper Andrews what his favorite scene was, this is what he answered
"It was mine and Khary's Kingdom first day. Khary and I both take, I think it was a 12-step ladder… like a painter's ladder, we took either end of it and closed-line like five walkers. It was the opening; it was the first thing you see… us close-lining five walkers. It was shot. It exists, it's out there (laughs)".
Jerry has always been the optimist, the beacon of light since his first scene on the show. It certainly has been a journey for Cooper. To close out our interview, we asked him to describe Jerry's season 11 arc in three words.
"I can try. Literally, I can try. You know, that's me answering you and that's Jerry."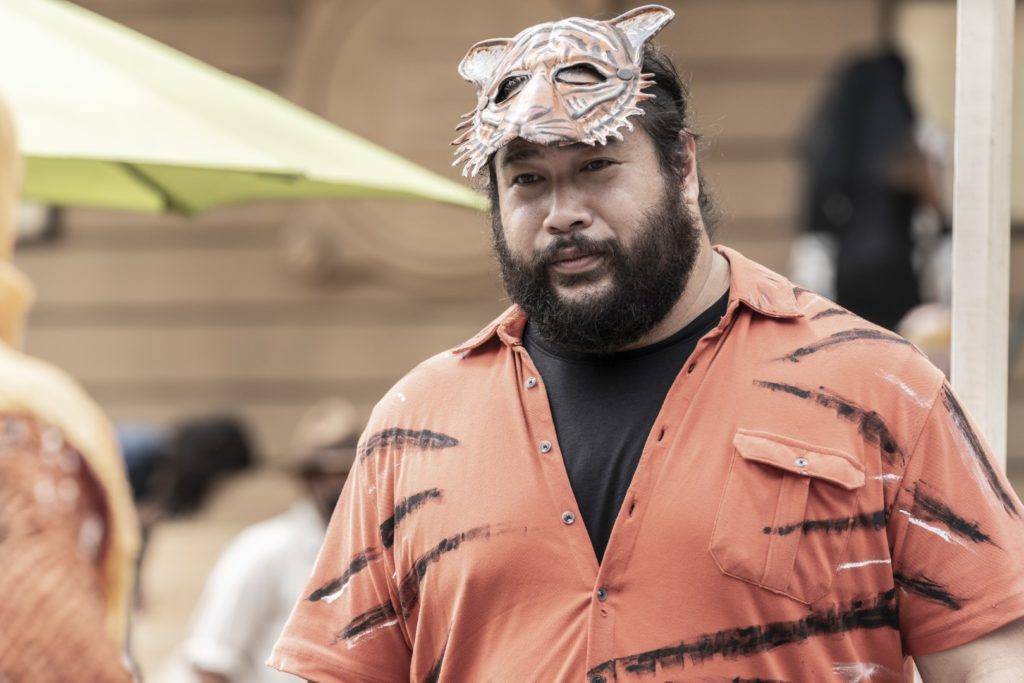 This has been a crazy weekend for movies, series, and comic fans! Until next time.
Who else is excited for the return of The Walking Dead? So many new spin-offs coming as well. If you're a die-hard fan, then you're on cloud nine. It doesn't stop here though. If you want to get all you can handle news on The Walking Dead, the DC universe, and MCU, then you need to hit the notification bell on our social media pages.
KEEP READING: Zombies 3 Review: Newest Disney Musical is Out of This World