Aldis Hodge has a busy year playing two major DC superheroes, Hawkman in the upcoming Black Adam and John Stewart, aka Green Lantern, in Green Lantern Beware My Power. In the animated Green Lantern Beware My Power movie Aldis Hodge voices John Stewart the newest addition to the Green Lantern Corps. The new animated film explores John's origins and introduces him to a number of other famous DC heroes.
We at The Illuminerdi had the opportunity to speak with Aldis about his new roles as two of DC's greatest heroes. During our interview we asked Aldis Hodge which of the two superheroes, Green Lantern or Hawkman, he relates to more and why. Although Aldis wouldn't choose between the two heroes he did reveal what about John Stewart he relates and aspires to.
ALDIS HODGE REVEALS HOW HE RELATES TO THE GREEN LANTERN JOHN STEWART
"I relate to both equally for different reasons, but for John Stewart it's just his morality. He's moral compass. Him trying to be, not even trying to be, him actually being somebody who is willing to put his life on the line to protect those that he loves. Those are the things a lot of us aspire to, myself included. We aspire to be like in real life, but also where we meet him in this film he's trying to discover who he is.

Understand fate is calling him and is he going to step up to the plate and accept it? A lot of us meet that place. I have met that place many times where I don't know if this is the right move, but I'm [going to] just trust it. And this is where we meet him in the film. So, he's going on a real journey."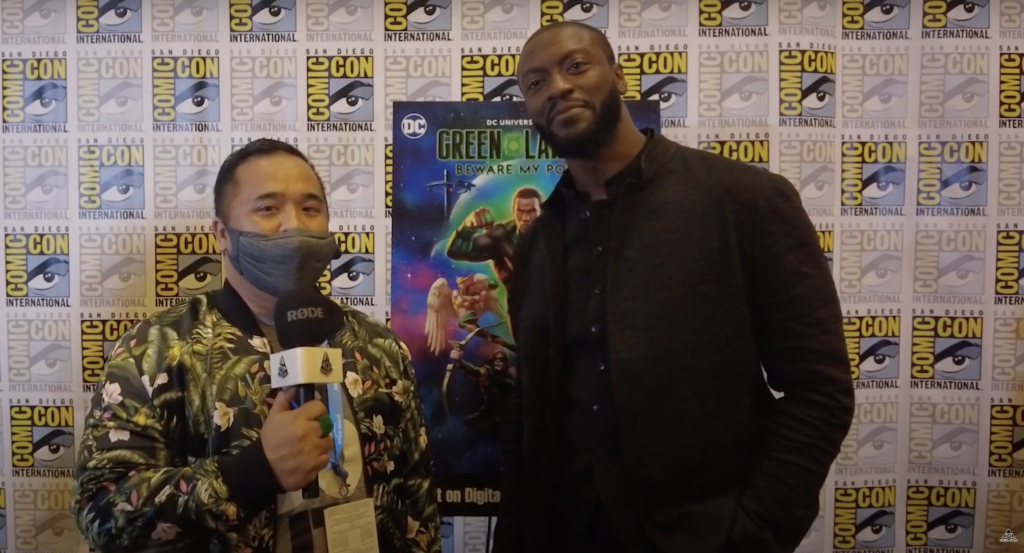 RELATED: BLACK ADAM: THE BIGGEST TAKEAWAYS FROM THE PANEL AT SDCC
Although Aldis Hodge would not choose between the two heroes he is playing it is interesting to learn what about John Stewart he both relates to and aspires to be more like. Both Hawkman and the Green Lantern John Stewart are powerful characters with intricate, poignant moralities and origins. Aldis Hodge brings a gravitas and intelligence to the role of John Stewart infusing his struggle with pathos.
The DC Animated movies have explored characters and storylines that have yet to be played out in the live action DCEU including John Stewart's origins as a Green Lantern. Aldis Hodge manages to bring John to life in Green Lantern Beware My Power tapping into a soldier struggling with PTSD as well as the moral question of a soldier becoming a superhero. John also must grapple with the legacy of Hal Jordan and the members of the Justice League, notably Green Arrow, who feel John is stepping into shoes that shouldn't be filled.
RELATED: BLACK ADAM SDCC TRAILER: WILL THE MIGHTY BLACK ADAM BECOME THE SAVIOR OR DESTROYER OF THE DC UNIVERSE?
Aldis' performance in Green Lantern Beware My Power proves why he has been trusted to bring two power players of the DC superhero pantheon to life. It will be interesting to see what he brings to his performance of Hawkman that will differentiate it from his Green Lantern Beware My Power performance. During our interview Aldis Hodge talked about not always knowing he is on the right path, but based on what he has coming this year with Green Lantern Beware My Power and Black Adam he definitely made the right move.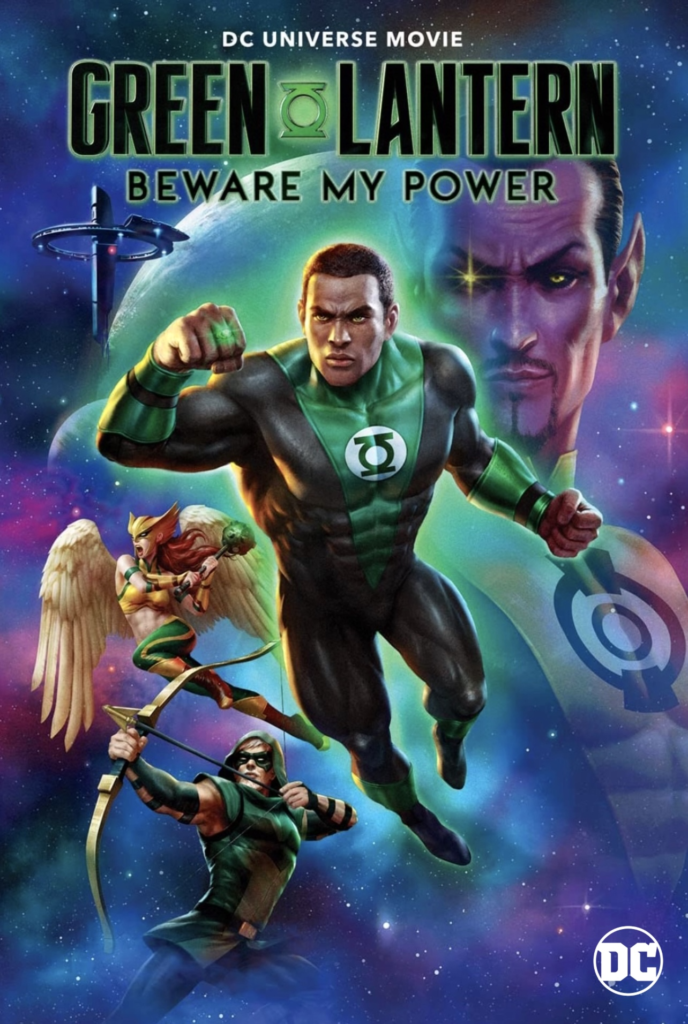 Green Lantern Beware My Power is available now on digital, Blu-ray, and 4K. Are you going to watch Green Lantern Beware My Power? Which hero do you think Aldis Hodge is more similar to John Stewart or Hawkman? Which hero are you most excited to see Aldis Hodge become? Leave your thoughts on our social media and check back with The Illuminerdi for more DC and Green Lantern Beware My Power.
KEEP READING: MORE INTRIGUING DETAILS ABOUT MARVEL'S X-MEN DELAY UNTIL 2025 AND BEYOND: EXCLUSIVE