Green Lantern: Beware My Power director Jeff Wamester spoke with The Illuminerdi about the tone Aldis Hodge brings to the role, his hesitance, a Hal Jordan twist and more.
While many think of the Marvel Cinematic Universe first when it comes to interconnected film & TV superhero franchises, it is certainly not the only one. The DC Universe has crafted two wildly successful DC animated franchises that meshed together in a way not unlike the MCU or DCU. The first was then DC Animated Universe, which consisted of TV shows like Batman Beyond, Static Shock, Justice League Unlimited, Batman: The Animated Series and more.
GREEN LANTERN CONTINUES A LEGENDARY HISTORY OF DC ANIMATION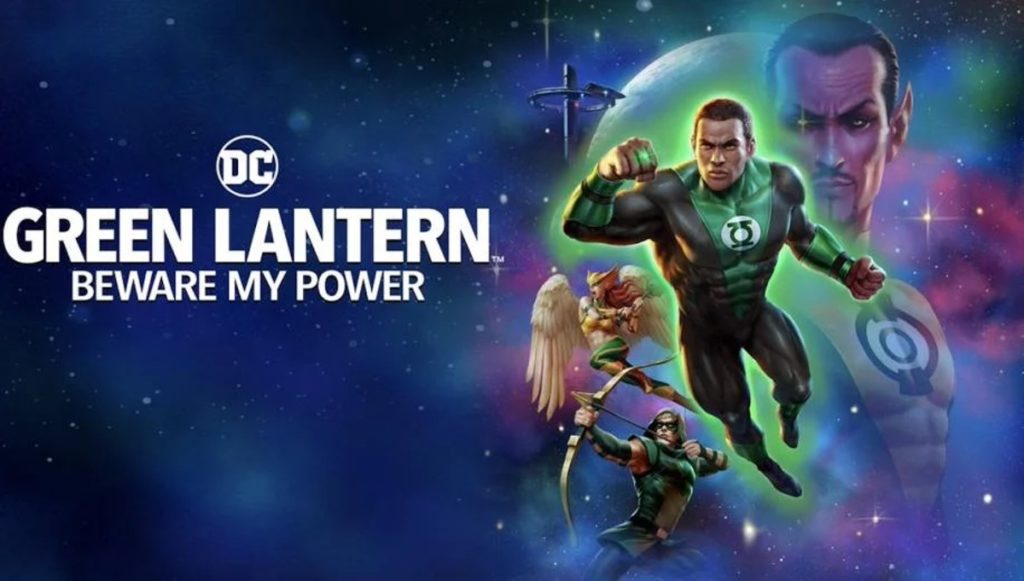 The second is known as the DC Animated Movie Universe, or DCAMU for short. This franchise consisted of several direct-to-video animated films, beginning with The Flashpoint Paradox. The series came to a close with Justice League Dark: Apokolips War, an R-rated epic which saw The Flash rebooting the universe with time travel, ending it the same way it had begun, with a Flashpoint.
RELATED: GREEN LANTERN AND BLACK ADAM STAR ALDIS HODGE REVEALS WHY HE ASPIRES TO BE LIKE JOHN STEWART IN REAL LIFE: EXCLUSIVE INTERVIEW
In the wake of that multiversal reboot, a third interconnected DC animated franchise was born. "The Tomorrowverse" consists of five films to date, including Batman: The Long Halloween: Part 1 & 2, Superman: Man Of Tomorrow, JSA: World War II, and now Green Lantern: Beware My Power. Beware My Power went on sale on July 26, 2022. These films exist in the same universe, and will eventually crossover in Justice League events and other such crossovers.
GREEN LANTERN: BEWARE MY POWER: GET TO KNOW JOHN STEWART
Green Lantern: Beware My Power tells the story of John Stewart, a discharged Marine Sniper who encounters a Green Lantern ring. The mysterious and powerful object pulls Stewart into an intergalactic conflict involving Adam Strange, Sinestro, as well as Hakwgirl and her people of Thanagar. Aldis Hodge, who will play Hawkman in the DCEU film Black Adam, stars as John Stewart in this new animated feature.
RELATED: BLACK ADAM SDCC TRAILER: WILL THE MIGHTY BLACK ADAM BECOME THE SAVIOR OR DESTROYER OF THE DC UNIVERSE?
"I really enjoyed working with Aldis Hodge on this, and the tone that he brought to it. It was really fun because he had just the right amount of damage to the character but also a heroic version through it. You always felt it there, through the hesitancy, through the whole thing and [Aldis Hodge's] voice acting really brought that to life."

-Jeff Wamester, Director of Green Lantern: Beware My Power
Aldis Hodge delivered an extremely impressive performance in 2020's The Invisible Man, and his prowess as an actor has not gone unnoticed by DC and Warner Bros. They have cast him as two superheroes set to lead their respective mega-franchises, displaying a belief in Aldis Hodge's ability that is exciting as well as inspiring. Director Jeff Wamester clearly had a splendid experience working with Hodge, and sounds downright thrilled about the final John Stewart performance in the movie.
GREEN LANTERN: BEWARE MY POWER DIRECTOR JEFF WAMESTER INTERVIEW
Regarding other Lantern's and the stakes of Beware My Power, Wamester had this to say:
"It was mainly a Hal Jordan twist, but other than that, there were some characters where we killed them off basically. We knew it might pull at some people but we had to go somewhere exciting and different when we did this. And this is John Stewart's world and his story, so some of that has to have consequences, and if we don't show it, it doesn't show how much of a hero he is."

-Jeff Wamester, Director of Green Lantern: Beware My Power
RELATED: ANT-MAN AND THE WASP QUANTUMANIA COMPOSER CHRISTOPHE BECK TEASES A NEW CINEMATIC TONE FOR 3RD INSTALLMENT
To find out just who makes it out of Green Lantern: Beware My Power, you'll have to watch the film, for you will not find those spoilers here. One of the biggest complaints comic book fans have is the lack of weight that death carries, due to its constant reversal and undoing. If this project really refuses to pull punches, putting major characters six feet under without bringing them back in the post-credits, I will be thrilled and amazed. Wamester certainly sounds proud of the permanence his creative team brought to that project, and that inspires a lot of hope.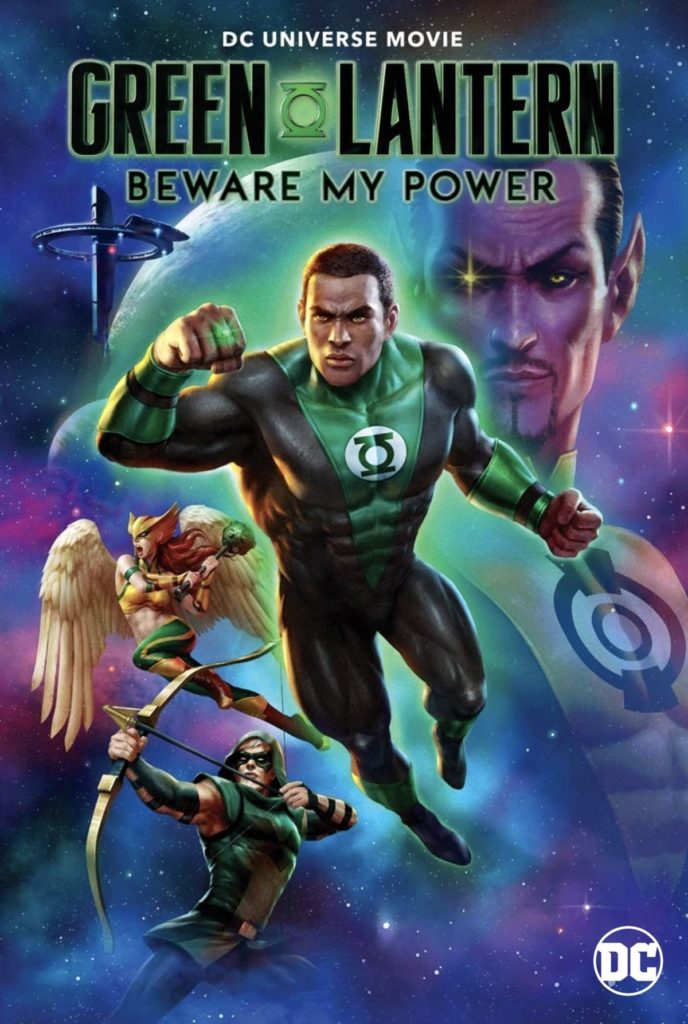 Green Lantern: Beware My Power is directed by Jeff Wamester, produced by Butch Lukic, written by Ernie Altbacker and John Semper. The animated DC film is the fifth feature in the "Tomorrowverse", the second generation of the DC interconnected animated film franchise. Aldis Hodge stars as Green Lantern/John Stewart, Ike Amandi plays Martian Manhunter, Jamie Gray Hyder plays Hawkgirl, also starring Keesha Sharp as Vixen and Rick D. Wasserman as Sinestro, with Brian Bloom as Adam Strange, Jimmi Simpson as Green Arrow, and Nolan North as Green Lantern/Hal Jordan.
Are you excited for Green Lantern: Beware My Power? Let us know your thoughts in the comments below or on our social media!
KEEP READING: HOW THE INHUMANS WERE UTTERLY FAILED BY THE MCU