Black Adam's trailer at San Diego Comic-Con 2022 confirms what Dwayne Johnson was saying all along, "The hierarchy of the DC universe is about to change". Check out the mighty new trailer below.
BLACK ADAM OFFICIAL COMIC-CON TRAILER
"My powers are not a gift, but a curse, born out of rage." As Dwayne "The Rock" Johnson narrates these words, we see the anti-hero as a modern-day destroyer, and as the mortal man of the past, Teth-Adam. In the last trailer, we learned that Teth-Adam's son sacrificed his life in order to help revive Teth-Adam, reforging the formerly enslaved man into the godly warrior known as Black Adam. Here, the tragedy of Teth losing his son plays out a bit more directly, and it looks like a truly painful moment. 
RELATED: SDCC SHAZAM! FURY OF THE GODS TRAILER PROMISES ELECTRIFYING FUN
Before the trailer promises us a release date of October 21, 2022, we are treated to gorgeous shots of the man in black himself in costume, from the front and back, as well as hooded and unhooded. His super suit is simple, battle-worn, and intimidating as hell. The intensity with which this antihero flies and shoots beams of lightning is a sight to behold, and it makes the wait for Black Adam so much more exciting. 
BLACK ADAM & THE JUSTICE SOCIETY OF AMERICA WILL DO BATTLE
This new comic-con special heavily features the Justice Society of America, in particular Pierce Brosnan's Dr. Kent Nelson, AKA Dr. Fate. He is an incredibly powerful sorcerer who wields the Helmet Of Fate, a magical object of immense power. In many ways, he is DC's counterpart to the Marvel Universe's Dr. Strange. Other members of the JSA include Noah Centineo as Atom Smasher, Quintessa Swindell as Cyclone, and Aldis Hodge as Hawkman. The JSA is the original superhero team, predating the Justice League and The Avengers. 
RELATED: MARVEL ZOMBIES: AMAZING NEW DETAILS FOR SEASON 2 REVEALED AT SDCC 2022
Dr. Fate takes over narrating duty from Black Adam at this point, declaring that the titular antihero doesn't consider himself worthy. Witnessing the destruction of buildings, soldiers, and aircraft that Black Adam is capable of in a trailer that runs for less than two minutes, it's not hard to see why he might feel that way. Cyclone and Fate's powers are unleashed in a battle against Black Adam, while Fate tells him that he has two possible paths; Destroyer or Savior. 
BLACK ADAM IS NO HERO ACCORDING TO NEW TRAILER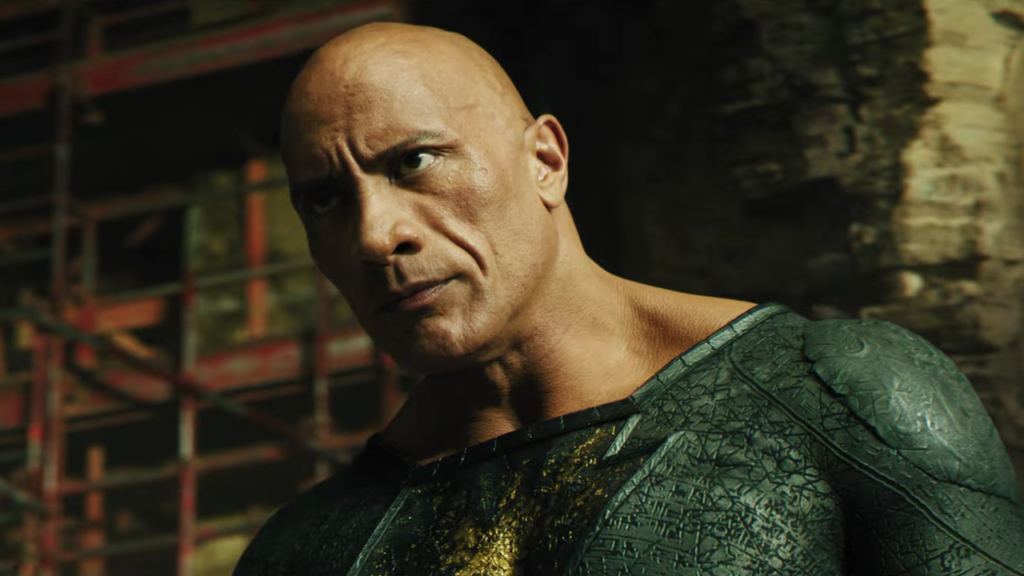 Lorne Balfe's musical score sets the stage for an intense, chaotic, and earth-shattering superhero film. His composure is loud, fast, and in your face, which Black Adam fans may find to be quite fitting. As it briefly cools down, Black Adam states that "The world needed a hero". He looks at Sarah Shahi's character, Adrianna Tomaz, who becomes the superhero Isis in DC 
Comics, before finishing "instead, it got me". Atom Smasher almost falls over in fear when the power of Shazam! It ignited behind him, and Black Adam heads into battle against Hawkman, whose chances of victory don't look great. 
Of all of the JSA heroes, Dr. Fate is the only one who gets a proper spotlight here. Hawkman gets absolutely punked by Black Adam, Cyclone doesn't do anything except use her wind powers to throw spears, and Atom Smasher gets even less to do. Admittedly, this is a brief trailer, and it's best to hold their best moments until the night of release, but I have to imagine there was a stronger way to showcase the JSA with Black Adam's footage.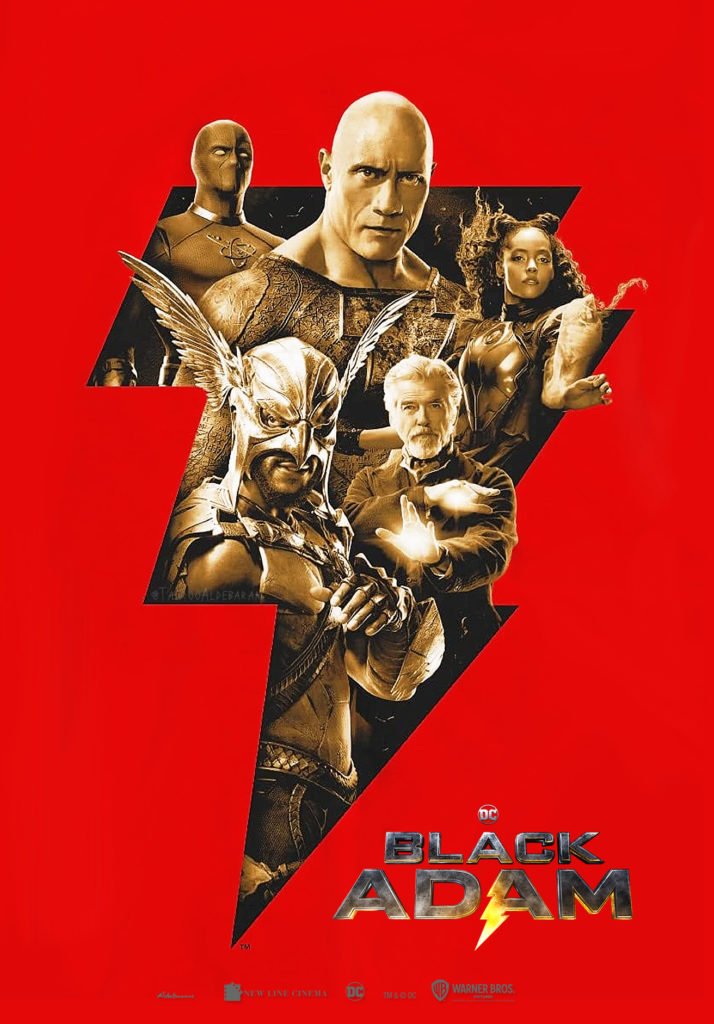 One crucial element that this trailer leaves out entirely, just as the last one did, is Marwan Kenzari's supervillain, Sabbac. The evil counterpart to Shazam and Black Adam gets his powers from demons instead of gods and activates his abilities in much the same way. His McFarlane toy leaks gave us our first look at his design in the film, but no live-action footage of Sabbac has been released yet for some reason. Perhaps he is less of a primary antagonist, and the central conflict of Black Adam will be his fight against the Justice Society.
Only time will tell, but with October 21 just a few months away, Black Adam fans won't have to wait long for more answers. 
What did you think of the Black Adam comic-con trailer? Let us know your thoughts in the comments below or on our social media!
KEEP READING: X-MEN '97: MARVEL PULLS THE CURTAIN BACK AT THE EXTRAORDINARY ANIMATED SEQUEL AT SDCC 2022