Paige who now goes by Saraya gives her thoughts on Triple H taking on a major role in WWE and if she thinks Sasha Banks and Naomi will return to WWE.
Saraya made an appearance at StarrCast V this past Sunday and during the media scrum, she was asked about Banks' role in the women's wrestling revolution and the Four Horsewomen.
"Obviously she's a big part of it," Saraya said. "I mean, everyone loves Sasha Banks, right? So the Four Horsewomen in general is such a big and critical part of the women's revolution. So, I think she'll be back [to WWE]. I think now with Hunter [Triple H] in charge and kind of like taking the reins and everything.

Just SummerSlam, in general, showed how much WWE has changed overnight. I mean, I don't think anyone's really been 100 percent happy with the pay-per-view in a long time and people are walking away from SummerSlam feeling like 'holy s**t, this is a turning point." Saraya added " "So, I feel like eventually, you know Sasha and Naomi in my opinion will come back." H/T To Wrestling Inc. for Transcription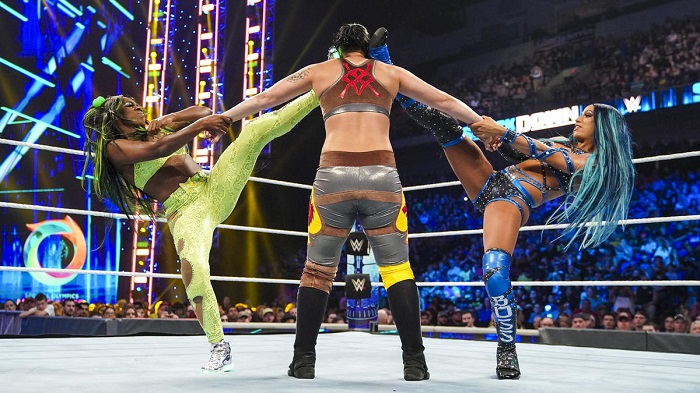 Triple H Taking Over WWE Means Old Friends May Return
Banks and Naomi walked out before a Raw show in May leaving their tag championships on the desk.  They were rumored to be unhappy with the creative direction and the booking of their characters.  However, since Vince McMahon just recently retired from WWE and Triple H has taken over talent relations and creative we may see the two former women's champions return.  Triple H is well-liked by wrestlers and people backstage and he may be using that to work on getting Banks and Naomi back to the WWE.
RELATED: LIV MORGAN'S PUSH IS DIRECT RESULT OF TOP WOMEN SUPERSTARS' ABSENCE
Saraya hasn't wrestled a match since suffering a serious neck injury in 2018 and it was thought to be a career-ending injury.  However, she has alluded to it healing well and the possibility of her returning to the ring being a very real one.
Saraya named Banks as an opponent she would love to wrestle if she does return to in-ring action.
"If I was to return, I'd love to face Sasha just because we have a built-in storyline and she's just a fantastic wrestler," Saraya said. "I'd love to face Britt Baker, I think she's incredible. But yeah, I have to be careful. I still have that mind block right now, but eventually, for the right time and the right person, I'll definitely have a match again, for sure."
Boss Or Not Saraya Wants Some Playback
The built-in storyline Saraya is alluding to is the fact that she sustained the serious neck injury during a match with Banks. Having Saraya return to the ring and getting her revenge against Banks would be the best possible way for her to make her return to the ring.
Saraya also mentioned she would like to face the former AEW Women's World Champion Britt Baker.  This could be a hint to her possible new home in wrestling or that she is at least thinking about it.  She recently cut ties with WWE and AEW is surely calling her wanting to know exactly how injured her neck is.  A possible Saraya, Banks and Baker Triple-Threat match is a possibility if the AEW is smart.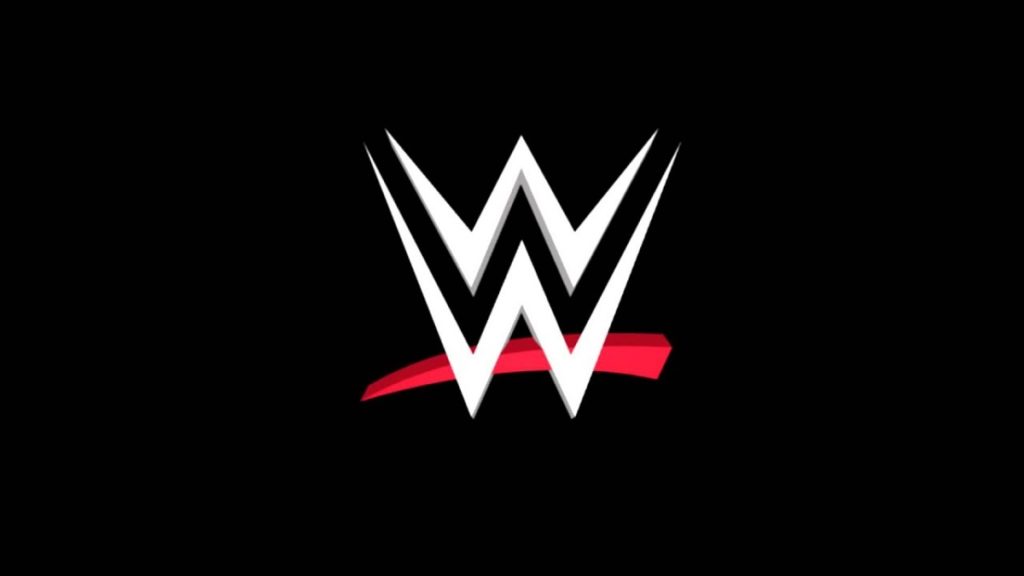 Do you think Banks and Naomi will return to WWE since Triple H has taken on a major role in WWE?  Would you rather see Saraya vs. Banks or a Saraya vs. Baker match?  If Saraya is healthy and returns to the ring do you think it will be a WWE, AEW or a different promotion ring?  Let us know who else has a real possibility of returning to WWE since Triple H has taken over, maybe people like Samoa Joe, Adam Cole, Ruby Soho aka Ruby Riot or Athena aka Ember Moon.
Sources: Wrestling Inc., SEScoops
KEEP READING: SURPRISING POTENTIAL BUYERS IF WWE IS LOOKING TO BE ACQUIRED