It appears Moon Knight Season 2 might actually be a reality. A new TikTok video has surfaced this week featuring Season 1 director Mohamed Diab and star Oscar Isaac, which appears to confirm that Season 2 for the Marvel Cinematic Universe series is in the works.
The video came from TikTok user hayaattiaaa, the daughter of Moon Knight Director Mohamed Diab, who is on a boat with Diab and Isaac in Cairo, Egypt. In the video, she asks, "The question on everyone's mind, is there a Season 2?" The camera then pans to Diab who says, "What? Of Moon Knight?" It the shot then pans over to Isaac, who responds, "Why else would we be in Cairo?!" You can check out the video hayaattiaaa posted regarding Moon Knight Season 2 below:
OSCAR ISAAC APPARENTLY LETS THE CAT OUT OF THE BAG ON MOON KNIGHT SEASON 2
Significant portions of the first season of Moon Knight took place in and around Cairo, which would seem to suggest that Season 2 will likely be returning to Cairo again. It should be noted that Marvel Studios has not yet confirmed or announced the second season of Moon Knight. In fact, during the Marvel Studios live-action panel at San Diego Comic-Con last month, the second season of Moon Knight was not revealed or mentioned at all.
However, Marvel Studios will have a presence next month at the Disney D23 Expo in Anaheim, and that might be a more appropriate venue for an official announcement of a new season. The Disney+ streaming series was first announced by Marvel Studios and Marvel Chief Creative Officer Kevin Feige back at D23 2019 after all.
RELATED: MOON KNIGHT'S OSCAR ISAAC DESCRIBES INCREDIBLE CUT SCENE WITH A GOD
The first season of the series did leave things open for a follow-up, as well as establishing yet another alter for Marc Spector (Isaac), who suffers from disassociative identity disorder. So, it appears Marc is still very much in service to the Egyptian god of the moon, Khonshu (F. Murray Abraham), under his alter Jake Lockley.
Jake Lockley is another personality Marc Spector has that Spector and his other alter, Steven Grant, are not even aware of yet and was revealed in the season finale's mid-credits scene. The first season also saw Spector's ex-wife, Layla El-Faouly (May Calamawy) become the new avatar for one of the Egyptian Ennead, Tawaret, making Layla into the Scarlet Scarab.
RELATED: MOON KNIGHT ASSEMBLED: CHECK OUT THE INCREDIBLE MAKING OF THE SERIES IN NEW TRAILER
While it's not the most official of announcements, it definitely appears Moon Knight Season 2 is close to being a reality. It would be rather strange for the star and director to appear in a video such as this if Season 2 wasn't in the planning or pre-production stages. At the very least, this social media clip will likely get fans of the first season hopefully excited to see more adventures of Marc Spector as Khonshu's avatar of justice and vengeance.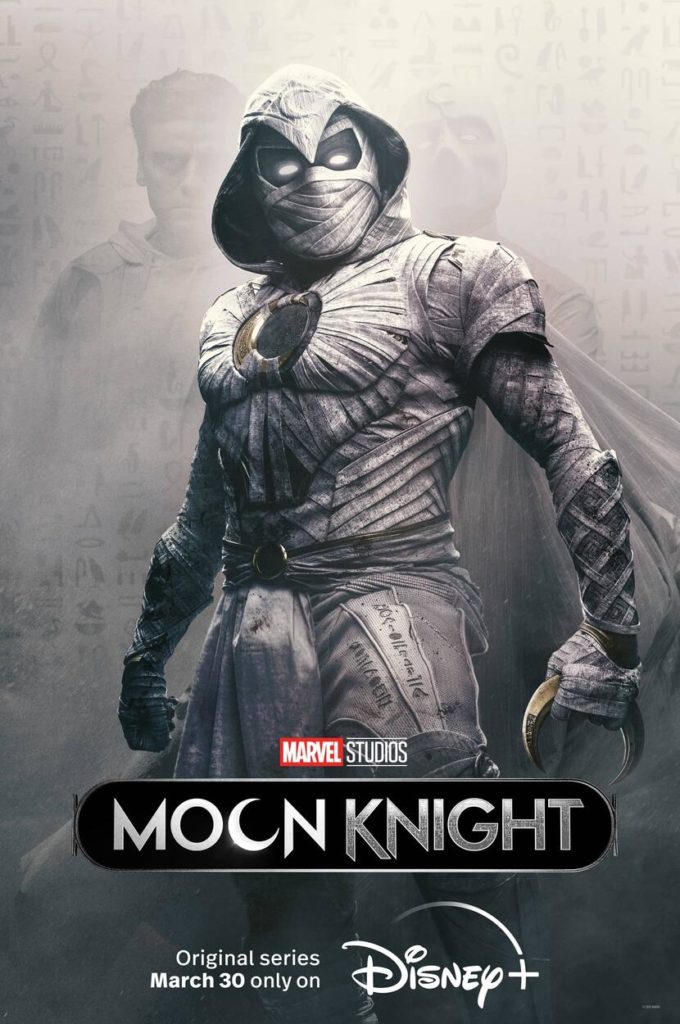 Moon Knight is available exclusively on Disney+. All six episodes of the first season are available to watch now on the streaming service. Season 2 does not yet have an official release date, but fans should likely stay tuned for an update soon. The next MCU series to debut on Disney+ is Marvel's She-Hulk: Attorney at Law, which debuts on August 18. What do you think of the Moon Knight Season 2 news? Are you excited to hear that Moon Knight Season 2 looks to be confirmed? Or do you need something more official first? Let us know what you think about the Moon Knight Season 2 news over on our official Twitter account.
KEEP READING: WHAT'S NEXT FOR MOON KNIGHT IN THE MARVEL CINEMATIC UNIVERSE?
SOURCE: TikTok