She-Hulk: Attorney at Law will be hitting the small screen later this month on Disney+ and fans are extra excited to see Charlie Cox's return as Daredevil, the Man Without Fear. The character first made his comeback during last year's Spider-Man: No Way Home and audiences were buzzing!
Fans became even more excited when it was announced during this year's San Diego Comic-Con that a new Daredevil series will release on Disney+ with a whopping 18 episodes. Just recently, we got a first-look of the character with his yellow and red suit for the upcoming She-Hulk series.
These first-looks are amazing and has brought both MCU and Netflix Daredevil fans together. Even though all this information have been recently revealed, according to She-Hulk artist, the idea of Daredevil's return has been around for a while now.
The Devil of Hell's Kitchen Farewell from Netflix
It's been nearly four years since we last saw the Devil of Hell's Kitchen on the small screen. Previous to its cancellation on Netflix, The Punisher, Jessica Jones, Iron Fist, and Luke Cage were all canceled. According to The Hollywood Reporter, the shows were eventually dropped from Netflix due to ownership. "Put simply: Netflix did not have an ownership stake in any of its Marvel TV series. Each of the six Marvel shows was owned by Disney. Netflix paid ABC Studios a (steep) licensing fee for each season of its respective series."
This was obviously crushing, especially for Daredevil fans who have been following Matt Murdock's story since the series first aired in 2015. With its cancellation, fans from all over the globe began to rally together via social media using the hashtag #SaveDaredevil. Actors from the series such as Vincent D'Onofrio and Deborah Ann Woll were in support in saving the series in hopes that the story will continue.
RELATED: PUNISHER: DID ROSARIO DAWSON REVEAL JON BERNTHAL'S RETURN?
Since its cancellation, D'Onofrio has reprised his role as the Kingpin in Disney+'s Hawkeye series. His character ends up being "killed off" at the end of the series but he will once again reprise his role in the new Daredevil series, Daredevil: Born Again.
A New Beginning
She-Hulk storyboard artist, Jeremy Simser has confirmed that the character's revival has been in the works for over a year.
"Well, since this brand new image of #Daredevil from the new [She-Hulk] show is literally all over the place…here's a very similar frame from the storyboards I did for the show!

Lemme tell ya… I've been sitting on this secret for over a year and I'm so happy I can finally let this one go!

This show in general has been a real career highlight and getting to draw Daredevil (for money, no less!) makes it even highlightier!"

Jeremy Simser via Instagram
As of right now, we have no official word if there will be any connection with the Netflix series when it comes to story-wise. Our best guess is that the BLIP we saw in Endgame will have a connection with the characters in Daredevil: Born Again. Just by looking at the title, we can already see that a new beginning will be emerging for the characters. Before we get the 2024 Daredevil series, we will also be seeing the character in Echo next year.
RELATED: CHRIS HEMSWORTH POSTS HEARTWARMING BTS PHOTOS OF (SPOILER) ON SET OF THOR 4
You can check out Simser's Instagram post here!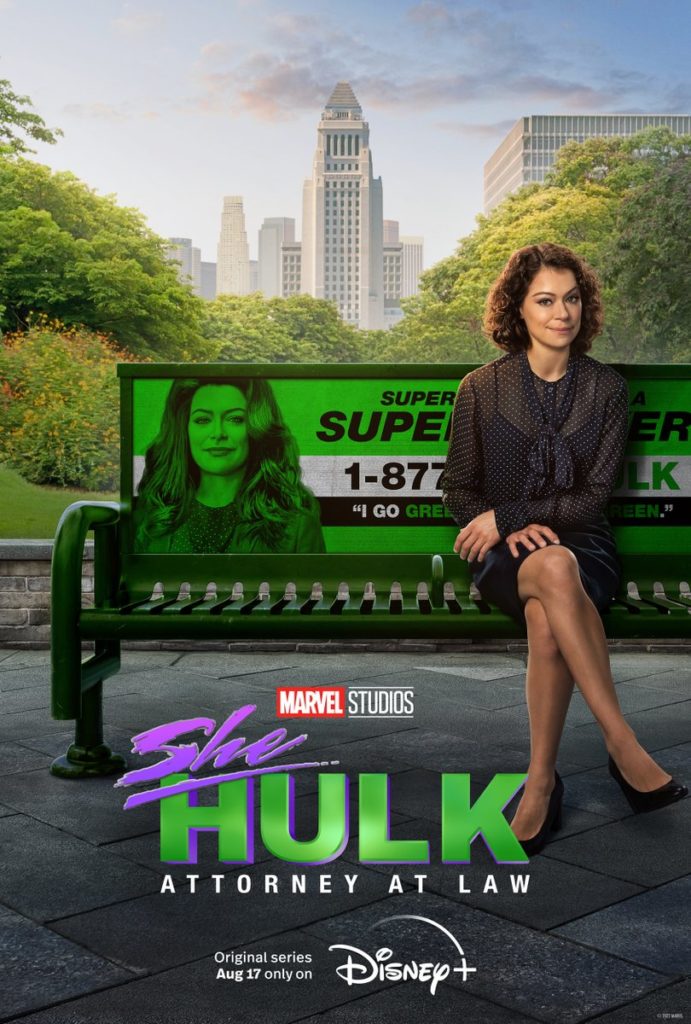 She-Hulk premieres on August 17, 2022. So, what do you all think? Are you excited to see the Devil of Hell's Kitchen in the upcoming Marvel projects? What series are you most excited to see him in? Have you watched the Netflix series? Let us know and don't forget to follow us on all of our socials!
KEEP READING: DAREDEVIL'S AWESOME YELLOW AND RED COSTUME REVEALED IN NEW SHE-HULK PROMO