According to recent rumors, Matthew Murdock, The Daredevil himself will be making an appearance on She-Hulk, an upcoming Disney+ MCU series slated for a 2022 release. Join us as we explore how The Devil Of Hell's Kitchen's She-Hulk storyline could play out.
While the Marvel Cinematic Universe has never been known to directly adapt the source material, preferring loose adaptations instead, the comics are always a fantastic resource for speculation. What's interesting about Daredevil and She-Hulk's relationship is that despite their similarities, being both lawyers and vigilantes, the two have not interacted in a meaningful way very often.
SHE-HULK AND DAREDEVIL: SHARED COMIC BOOK HISTORY
Perhaps the most significant time that Jennifer Walters and Matthew Murdock crossed paths was in Charles Soule's She-Hulk run. In She-Hulk #8, Steve Rogers asked She-Hulk and Daredevil to fight in the courtroom, with Jennifer defending and Matthew prosecuting. The case was about a wrongful death that Steve Rogers was allegedly involved in, decades before he became Captain America.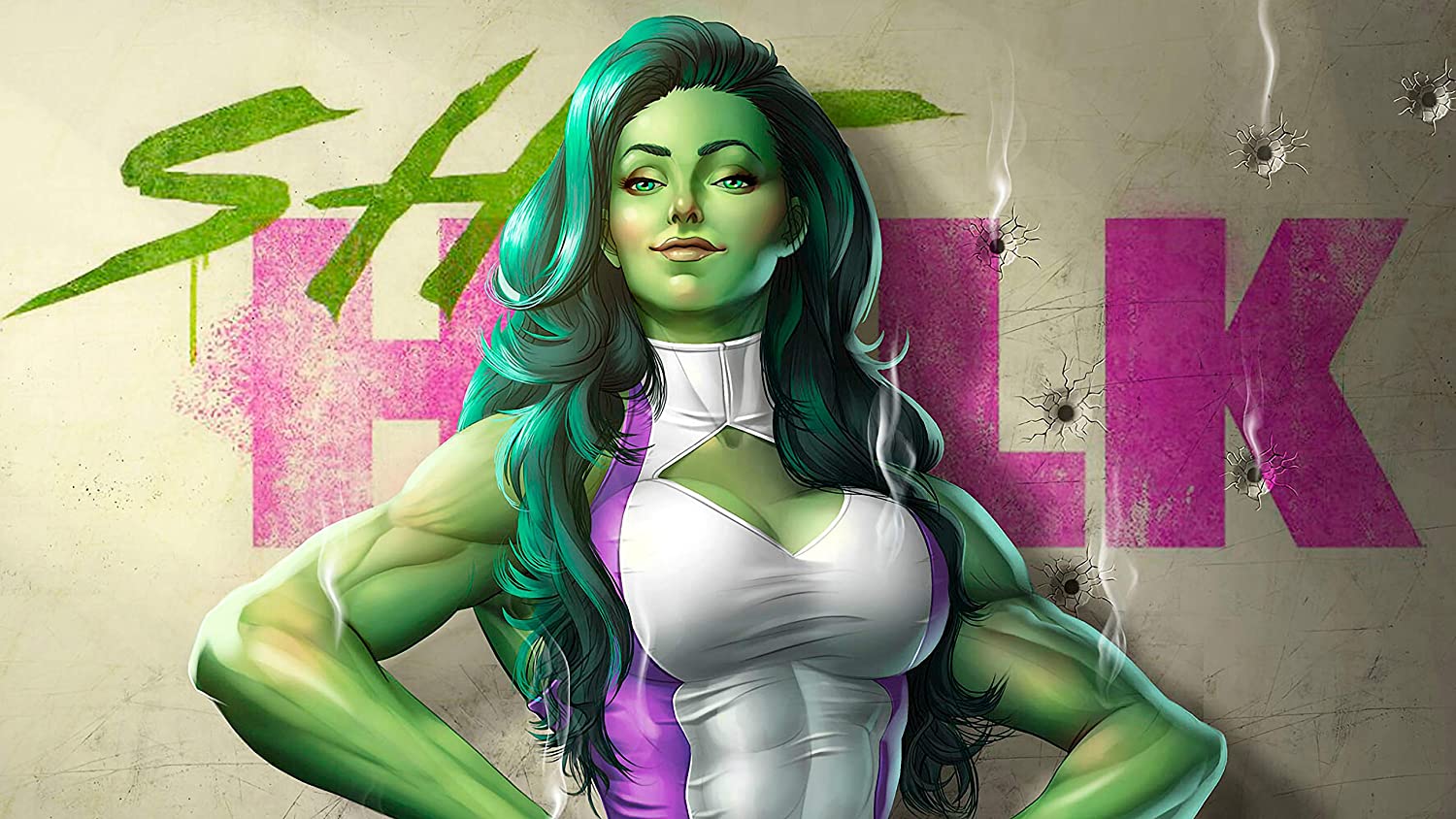 While Jennifer Walters did win the trial, it turned out that the entire case was orchestrated by an old Captain America villain, Doctor Faustus. To date, this was the only instance of She-Hulk and Matt Murdock facing off in court. While the likelihood of this story being adapted is very low, it is still a possibility. 
In that comic, Steve Rogers is actually in a similar position to where he is currently in the MCU. Although they got to their senior state through different means, both of these versions of Captain America are old men, but legends all the same. If Chris Evans were to reprise his role as Old Man Rogers, the creative team behind She-Hulk would have all the pieces necessary to tell this tale in live-action.
RELATED: MARVEL STUDIOS HEAD KEVIN FEIGE PLAYS COY ABOUT SPIDER-MAN/VENOM CROSSOVER RUMORS
Other realities that have featured She-Hulk alongside Daredevil include the Old Man Logan universe and the House Of M reality created by Scarlet Witch. In Old Man Logan Vol. 2 #8, She-Hulk, Moon Knight and Daredevil are seen fighting together against the united forces of the worlds supervillains. Unfortunately, their time together is cut short, as Matthew falls at the hands of The Enchantress. 
House Of M #2 featured a warped version of reality created by Wanda Maximoff. In that universe, Daredevil and She-Hulk were romantically involved, but neither character played a crucial role in the overarching story. Due to their briefness and out of continuity status, it's very unlikely that these storylines will have any impact on Marvel's She-Hulk Disney+ series. 
SHE-HULK: HOW DAREDEVIL'S MCU PAST COULD INFLUENCE THE SHOW
While the upcoming legal comedy series will be Jennifer Walter's live-action debut, Matthew Murdock has had two different live-action incarnations in the past. The first was a film which starred Ben Affleck in the title role and was released to almost universally negative reviews. 2003's Daredevil, which also starred Jennifer Garner as Elektra Natchios and Jon Favreau as Foggy Nelson, may exist in the multiverse somewhere, but it will not impact She-Hulk.
The second Daredevil adaptation will influence She-Hulk in some way, but it's not clear to what extent. This version was a Netflix TV series that ran for three seasons, and also crossed over with The Defenders, a Marvel miniseries. Daredevil was an undeniable success and became one of the best critically reviewed projects in the Marvel Cinematic Universe. 
RELATED: SHE-HULK: NEW PICTURES OF MARK RUFFALO ON SET REVEALED
Charlie Cox starred as The Devil Of Hell's Kitchen, and to many, his performance was as iconic to the character as Robert Downey Jr's Iron Man, Margot Robbie's Harley Quinn, or Ryan Reynolds' Deadpool. Marvel Studios clearly recognizes this, as Spider-Man: No Way Home reportedly features Charlie Cox as Matthew Murdock, marking his first appearance in the role since the show's cancellation.
Charlie Cox's return has brought widespread speculation about the canonicity of Daredevil and the other MCU TV shows produced by Marvel Television before their merger with Marvel Studios. Early seasons from this era featured overt connections to the larger Marvel Cinematic Universe, but these decreased over time and were seldom reciprocated by the MCU movies. 
[Click on Page 2 below for more Daredevil and She-Hulk theories and speculation!]