Did Marvel and Star Wars star Rosario Dawson just reveal that a Punisher revival is happening? Or did she get her wires crossed?
San Diego Comic-Con was a feast for Daredevil fans. We got our first look at Charlie Cox in the yellow Daredevil suit in the official trailer for Marvel Studios' next Disney+ series She-Hulk: Attorney at Law, but Kevin Feige also announced Daredevil: Born Again slated for a release in Spring of 2024. It will be a Disney+ series with its first season consisting of 18 episodes, and Charlie Cox will return as Matt Murdock/Daredevil just as Vincent D'Onofrio will be back as Wilson Fisk/Kingpin.
RELATED: DAREDEVIL BORN AGAIN: NEW TITLE, LOGO, EPISODE COUNT, AND MORE REVEALED AT SDCC 2022
And we haven't even talked about Daredevil appearing in next year's Disney+ series Echo, as well as the animated Spider-Man series Freshman Year in 2024. Safe to say we can expect a lot of Daredevil in the future of the MCU.
IS THE PUNISHER COMING BACK FOR REVENGE?
But one character whose future is pretty uncertain at the moment is Jon Bernthal's Frank Castle/The Punisher. He made his onscreen debut in Season 2 of Netflix's (now Disney+'s) Daredevil series and then went on to get two seasons of his own show.
After the rights for series like Daredevil, Jessica Jones, Agents of Shield and The Punisher reverted away from Netflix, the future was uncertain for these characters. But as we've seen, it didn't take Marvel Studios long to bring back Charlie Cox's Daredevil in a big way. Rumors have it that Krysten Ritter's Jessica Jones and Chloe Bennet's Quake are also on the way. But what about Bernthal's Punisher?
RELATED: OSCAR ISAAC CONFIRMS MOON KNIGHT SEASON 2 IN NEW SOCIAL MEDIA POST – CHECK IT OUT!
Fans are still uncertain what the future of Frank Castle under Disney looks like due to the nature of the character and the recent real-life usage of his logo. We know might have an answer as Rosario Dawson stated, during a Q&A at the Chicago Comic-Con that a Punisher revival is happening.
"I haven't heard that announcement, but I found out yesterday that The Punisher was happening again," Dawson said during a panel at Chicago Comic & Entertainment Expo. "So, I feel like it's my second chance, 'cause it was the only one of the shows that I wasn't in — and I love Jon Bernthal. So, let's all make it happen collectively, guys," she continued.
Rosario Dawson appeared as Claire Temple in almost every of the Netflix Marvel shows. She started in Daredevil and then continued to appear in Jessica Jones, Luke Cage, Iron Fist, and the crossover miniseries The Defenders. As she said in the clip above the only show of The Defenders Saga (as Disney+ calls it) she didn't appear in was The Punisher.
She also nowadays plays Ahsoka Tano in The Mandalorian, The Book of Boba Fett, and the currently shooting Ahsoka series. She has just been nominated for an Emmy for her role in the acclaimed limited series Dopesick.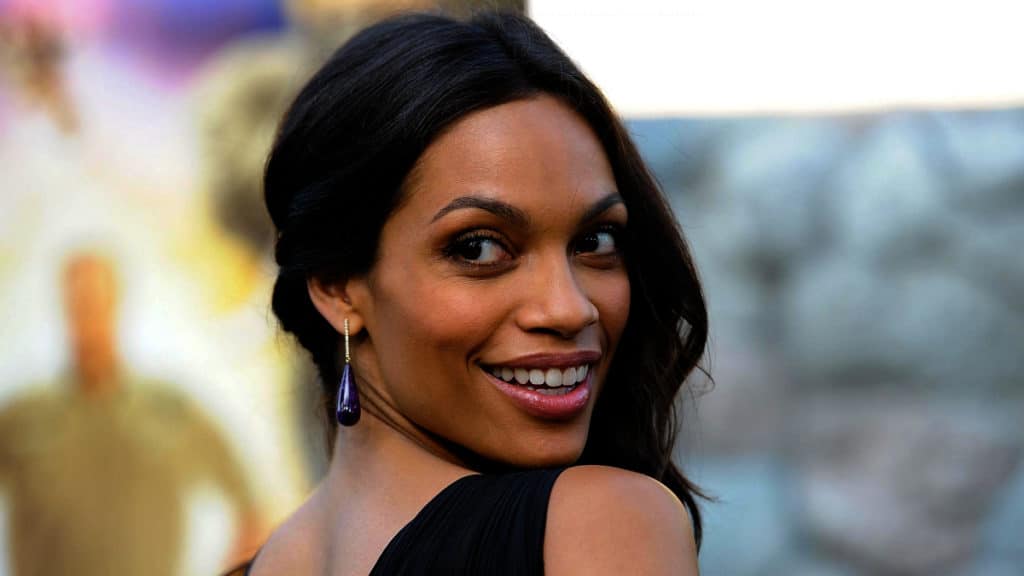 She wouldn't be the first actor to let some Marvel Secrets slip as Eternals star Patton Oswalt seemingly revealed in an interview that Eternals 2 is a go. Moon Knight director and star Mohamed Diab and Oscar Isaac also playfully stated that they only visited Egypt because of Moon Knight Season 2 and Breaking Bad star Giancarlo Esposito revealed that he had talks with Marvel Studios regarding a handful of characters.
RELATED: ETERNALS 2: PATTON OSWALT BOASTS EXCITING SEQUEL IS HAPPENING WITH CHLOE ZHAO RETURNING TO DIRECT
But how much truth is there to Dawson's statement? As people online already pointed out: Why would the actress know something about a Punisher revival? Sure, being in the industry certainly might give you a bit more information due to casting calls, etc., but Dawson never had any contact with the Punisher franchise, so it seems unlikely that she would know about a secret new series happening.
Unfortunately – or in a move to safeguard herself – Dawson walked the claim back later that night.
That doesn't mean that Jon Bernthal won't return in his famous role as multiple insiders have stated that there is a chance that he will be back rather than sooner than later. There might be opportunities for him to appear in projects like the newly announced Thunderbolts film, the Armor Wars series, or maybe even Daredevil: Born Again.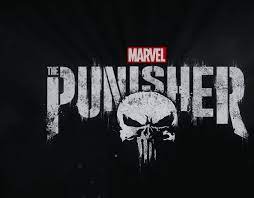 What do you guys think? Do you think The Punisher returns? Would you like to see Bernthal back in the role? Let's discuss everything in the comments down below and on our Social Media.
KEEP READING: HOUSE OF THE DRAGON WILL NOT HAVE GRAPHIC SEX SCENES, UNLIKE GAME OF THRONES
Source: Twitter