Marvel surely brought the goods at their San Diego Comic-Con panel a few weeks ago. While they announced a bunch of exciting live-action projects like a Daredevil series, a release date for the highly anticipated Fantastic Four film, and two Avengers films in 2025, animation fans also got a lot of exciting things to look forward to, including the upcoming Spider-Man: Freshman Year
The studio also gave its animation line-up to its panel, the day before Kevin Feige stepped into the legendary Hall H. Marvel Studios revealed a bunch of new information and first looks at What If…? Season 2, the Marvel Zombies spin-off show, X-Men 97, and Spider-Man: Freshman Year. Attendees even got to see the first trailer for the second season of Marvel Studios' first animated series, while most of the concept art and character reveals went public while they were presented at the panel.
We got our first look at character designs in the X-Men revival as well as a look at some new characters. The show was set for a late 2023 release and also got already renewed for a second season.
The What If…? spin-off Marvel Zombies also showed off the first concept arts that reveal some of the zombified as well as alive heroes. It will be Marvel Studios' first TV-MA series and premiere in 2024.
What If…?'s second season showed an entire episode featuring Hayley Atwell's Captain Carter at the panel and announced that the series has been renewed for Season 3. It returns in the Spring of 2023.
Lastly, there is Spider-Man: Freshman Year. The show was announced at last year's Disney+ day and was expected to be a prequel to Captain America: Civil War, showing off the start of Tom Holland's Spider-Man career. We now know that the series will be more of a What If type of story. During the panel, Marvel Studios revealed a few characters appearing in the show, such as Norman and Harry Osborn.
RELATED: SPIDER-MAN: FRESHMAN YEAR: DETAILS ON THE SURPRISE VILLAINS AND HEROES COMING TO MARVEL'S NEW SERIES FROM SDCC 2022
That pretty much confirms that this is not the story of the 616-Peter Parker (as it was revealed in Doctor Strange in the Multiverse of Madness.) because he never met the Osborns. It was also revealed that Charlie Cox will reprise his role as Daredevil, who was also never acknowledged in the main MCU before Spider-Man: No Way Home.
Here is how producer and head of Streaming Brad Winderbaum explains the show's place in the MCU in an interview with comicbook.com:
Is Spider-Man: Freshman Year Canon To The MCU?
Producer Brad Winderbaum explains where Spider-Man: Freshman Year fits in the MCU.
"Well, like we said, in the panel, it follows the pattern that you see in [Captain America:] Civil War, down to Peter getting the broken Blu-ray player from the trash and he walks into his department for the famous moment where Tony stark is waiting for him to offer him the Stark internship and take him to Berlin. But because of things that happen in the multiverse because of new, random occurrences, it's not Tony Stark who's waiting for him there. It's Norman Osborn and that sends his life in an unexpected trajectory that collides him with many unexpected characters in the Marvel universe."
That quote should put all the confusion to bed. Spider-Man Freshman Year will be a multiverse story. Some story beats might feel familiar, but it will take place in its separate universe in the broader MCM (Marvel Cinematic Multiverse). That is why characters like Amadeus Cho, Nico Minuro of The Runaways, or even Doc Ock will appear in the series. It will be its own self-contained story.
RELATED: SPIDER-MAN FRESHMAN YEAR: DETAILED BREAKDOWN OF MARVEL CHARACTERS COMING TO ANIMATED SERIES: EXCLUSIVE
I am very excited about this series. While some are disappointed that it won't explore the origin of Tom Holland's 616 Spider-Man, I think that is a good thing. He only was Spider-Man for half a year, meaning there is not much for the series to tell. I'm very excited for a new, more or less standalone animated Spidey series. The confirmed characters are exciting. Spider-Man teaming up with Daredevil?! I also like the old-school art style. 2024 can't come soon enough.
Spider-Man: Freshman Year will premiere on Disney+ in 2024. It has already been renewed for a second season called Spider-Man: Sophomore Year. Jeff Trammell of Craig and the Creek is writing and executive producing the series. It is currently unknown who is voicing the web-slinger, but we at The Illuminerdi exclusively confirmed that it won't be Tom Holland.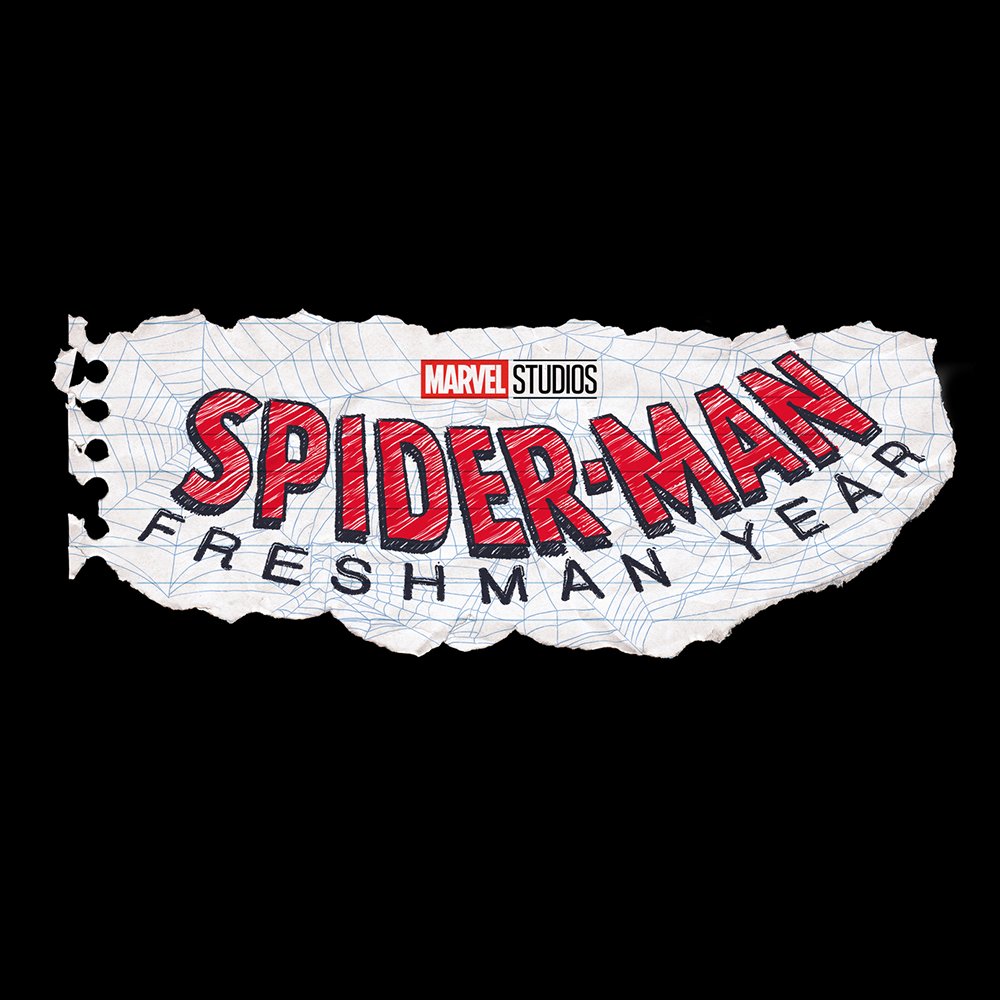 What do you guys think? Are you excited about Spider-Man: Freshman Year? Are you disappointed with the multiverse approach? Let's discuss everything in the comments down below and on our Social Media.
KEEP READING: SPIDER-MAN: ACROSS THE SPIDER-VERSE MERCH LEAK PREVIEWS MILES' NEW BLACK COSTUME
Source: Comic Book