Yes, you read that right! A recent rumor has suggested that the solo film rights to the Hulk may be returning to Marvel Studios in 2023!
For those who don't know, the film rights to everyone's favorite big, green, rage monster are complicated. When the MCU first began all the way back in 2008 (before they were acquired by Disney), Marvel Studios did not own all of the distribution rights to their movies. For example, the original Iron-Man film was made in conjunction with Paramount Pictures, and The Incredible Hulk was made in conjunction with Universal Pictures later that year.
It might seem crazy to think about now, as fans are living in the golden age of the Avengers, but at the time Marvel was a fledgling studio that had nowhere near the resources needed to distribute their films. Because of this, all of the MCU movies leading up to 2012's The Avengers were released in partnership with these other studios.
So What's Up with the Rights to Hulk?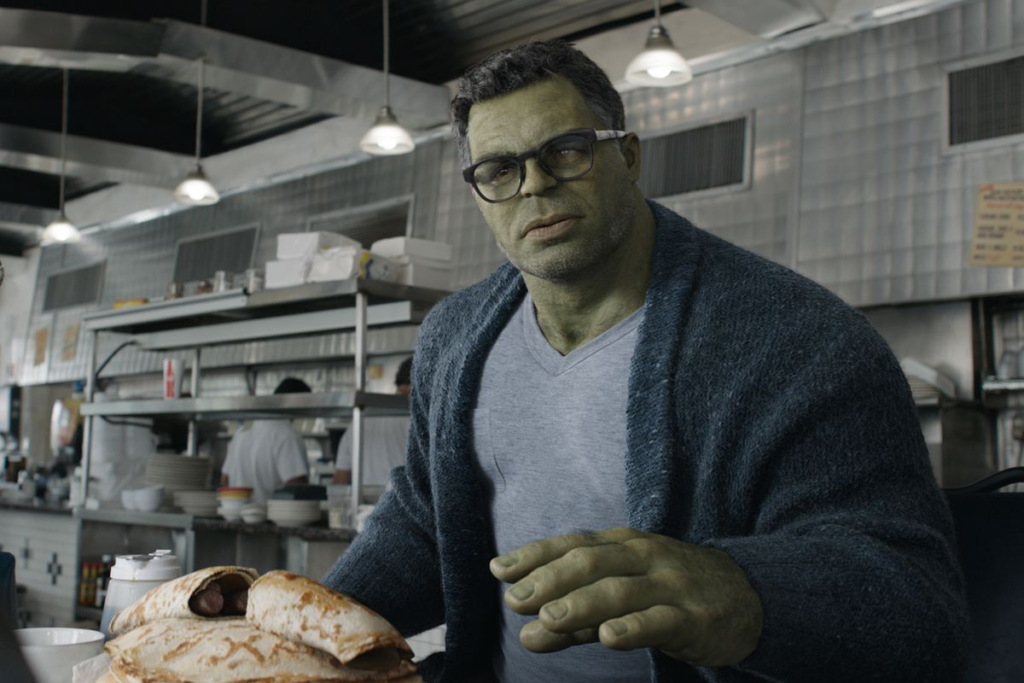 For most of its characters, Marvel retained the solo movie rights, which allowed them to greenlight and make sequels under the Disney banner. This is why we got sequels like Iron-Man 3 and Captain America: The Winter Soldier without a problem. However, this was not the case for The Incredible Hulk. For this character, Universal retained the distribution rights, meaning that if Disney and Marvel ever wanted to make a sequel (or release any solo movie), they would have to do so in conjunction with Universal.
And Disney doesn't like to share its toys…
RELATED: The Most Monstrous Quotes From Marvel's She-Hulk Attorney At Law Press Conference!
In all fairness, it wouldn't make much business sense for Disney to release a movie where they'd have to split profits with a competing studio. Because of this, the Hulk's storylines in the MCU post The Incredible Hulk have all been spread out across other movies such as Avengers: Age of Ultron and Thor: Ragnarok. These flicks were able to incorporate the character in the story as much as they liked, but Disney wasn't able to produce a solo film about the character.
But all that may be about to change…
ARE THE HULK FILM RIGHTS RETURNING TO MARVEL?
RELATED: She-Hulk: Ginger Gonzaga Explains Why Jen's BFF May Be Responsible For Saving The MCU Someday 
Just a couple of days ago, a Reddit user discovered an SEC filing from 2006 that might blow the door wide open on this case. Take this with a grain of salt, but according to the post, this file notes that:
"Universal Studios has agreed to distribute Marvel's film The Incredible Hulk and sequels on essentially the same terms as those on which Paramount has agreed to distribute the other films financed and produced under the film facility. Paramount shall have the right to exercise its Paramount Distribution Rights with respect to each Picture for an initial period of 15 years commencing on the initial Theatrical Exhibition of such Picture (the 'Initial Distribution Term')."
So what does this mean? If the post is correct, it means that Marvel Studios made a 15-year deal with Universal, and that deal runs out in 2023. This means that Disney and Marvel Studios could start production on a solo film for the Hulk as early as next year!
For die-hard MCU fans, this is incredible news. It also might be the reason why we've been hearing rumors of a World War Hulk movie! And if that wasn't enough to get you excited (sheesh, you want more??), it's possible that the MCU is already beginning to plant the seeds for this solo film with this month's She-Hulk: Attorney At Law. A recently released clip of the Disney+ show gave us a brief shot of Bruce Banner and his cousin Jennifer Walters coming face-to-face with what looks to be one of the Grandmaster's ships.
RELATED: She-Hulk Star Reveals How Hulk And She-Hulk's Internal Struggles Differ In The New Series
Does this mean that the Hulk may be going back to the trash planet of Sakaar? Are we about to be introduced to Hulk's son? Are we absolutely tripping out over a two-second shot? Yes, we are! Because that's what we do here!
Theorizing aside, this is some tantalizing new information that is sure to get the internet buzzing…
What are your thoughts on this news? Are you excited at the possibility that we might see a solo Hulk film for the first time since 2008? Do you think that this announcement might come as soon as next month's D23? Let us know on Twitter!
KEEP READING: OBI-WAN KENOBI STAR EWAN MCGREGOR ENTHUSIASTIC ABOUT A SEASON 2