The first day of Power Week has gifted Power Rangers fans a look at Dino Thunder Yellow in the Lightning collection and announced highly anticipated addition for 2023.
Kira, the Dino Thunder Yellow Ranger, is the latest Lightning Collection figure that shares the wave with MMPR Black (Adam) and Lost Galaxy Green. Along with the first look, Hasbro has blessed fans by announcing an iconic Ranger from Dino Charge, who will have their figure released in 2023. In addition, Hasbro Pulse also announced a fan stream event that will happen this week via YouTube.
Power Week was announced by Hasbro Pulse to give fans a week filled with announcements as part of the celebration of the franchise. The show is currently celebrating its 29th installment and will see Power Morphicon return this weekend for 2022.
As Power Week continues, many releases are expected to be announced in the next few days. Many Rangers still have yet to get a Lightning Collection release; however, teams are slowly becoming complete with each wave.
Dino Thunder Yellow Revealed For The Power Rangers Lightning Collection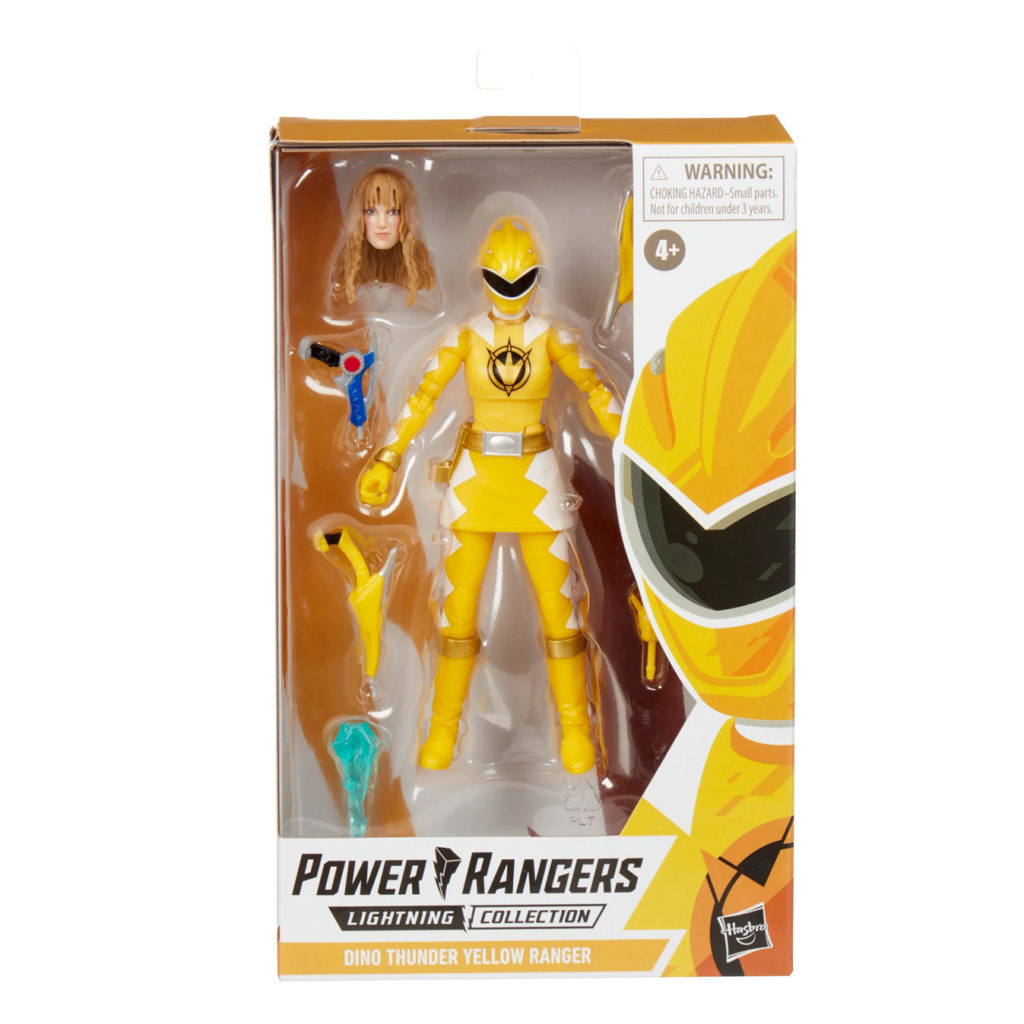 As part of the first announcements for Power Week, Hasbro Pulse has debuted the first official look at Dino Thunder Yellow. The Lightning Collection figure of this legendary Ranger nearly completes the team of Power Rangers Dino Thunder, with only Tommy Oliver's Black Ranger remaining. As of today, Ranger fans can finally pre-order the Yellow Ranger from Power Rangers Dino Thunder and her to the collection.
Dino Charge Blue Ranger Coming Soon 
Fans have been waiting for this iconic Ranger since the Lightning Collection figures first started. Now, the highly anticipated Dino Charge Blue Ranger will finally be released as a Lightning Collection figure. This reveal was followed by the first look of Dino Thunder Yellow during Monday's Power Week announcements. Played by Yoshi Sudarso, Koda is an iconic character in Power Rangers Dino Charge, with an epic backstory as a Caveman frozen in ice until freed during the present day.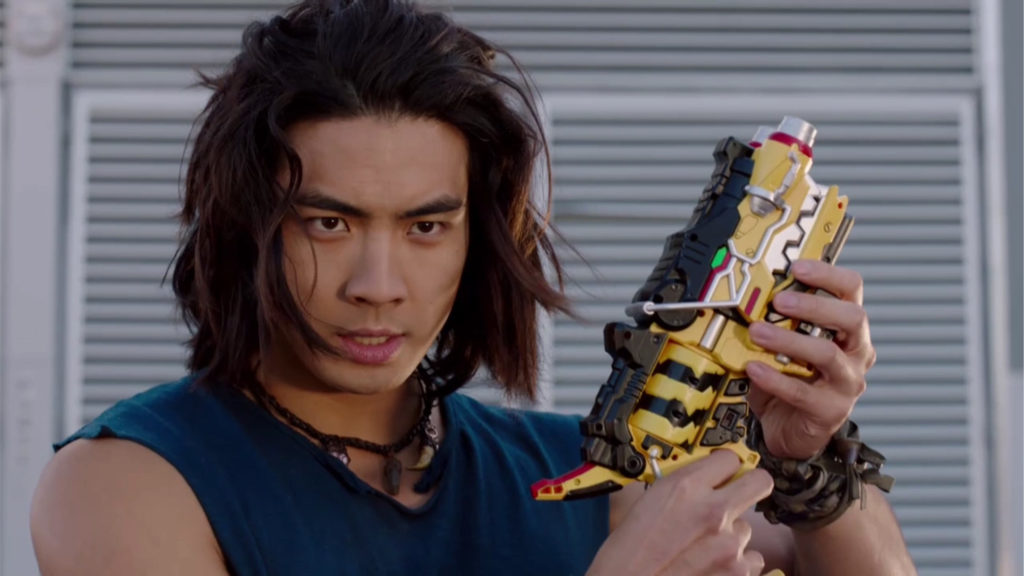 Images of this Lightning Collection figure have yet to be shown, but finally, fans will be able to obtain this iconic Ranger. The main 6 Rangers of Dino Charge will finally be complete, with 5 additional Rangers from the show remaining.
RELATED: NEW RUMORS RUN AMOK FOR THE 47TH SUPER SENTAI SERIES
Yoshi Sudarso has been a fan favorite and has always shared his love of the franchise, so it's fantastic that his Ranger figure has been announced at long last. The figure will likely include the Morpher and head sculpt, but considering the other Rangers include their weapons, the Stego Shield is also expected to be part of the package. Hopefully, we will also get a future release of Time Force Silver and HyperForce Green, as seen in the Power Rangers Hyperforce Table-top RPG show that saw Yoshi Sudarso play as Joe Shih.
Dino Thunder Yellow Lightning Collection Figure is now available for pre-order. The figure is set to dispatch on approximately March 1st, 2023, and is available on Hasbro Pulse and other major retailers. 
More regarding the Lightning Collection figure of Dino Charge Blue will be revealed during the Power Week event. For more announcements from Hasbro Pulse during the event, check out the YouTube channel or the official Instagram page. 
Hasbro Pulse's Fan stream event is set for Thursday, August 25th, 2022, at 12 pm ET. The event will be held on the YouTube channel for Hasbro Pulse. Check out their official YouTube channel.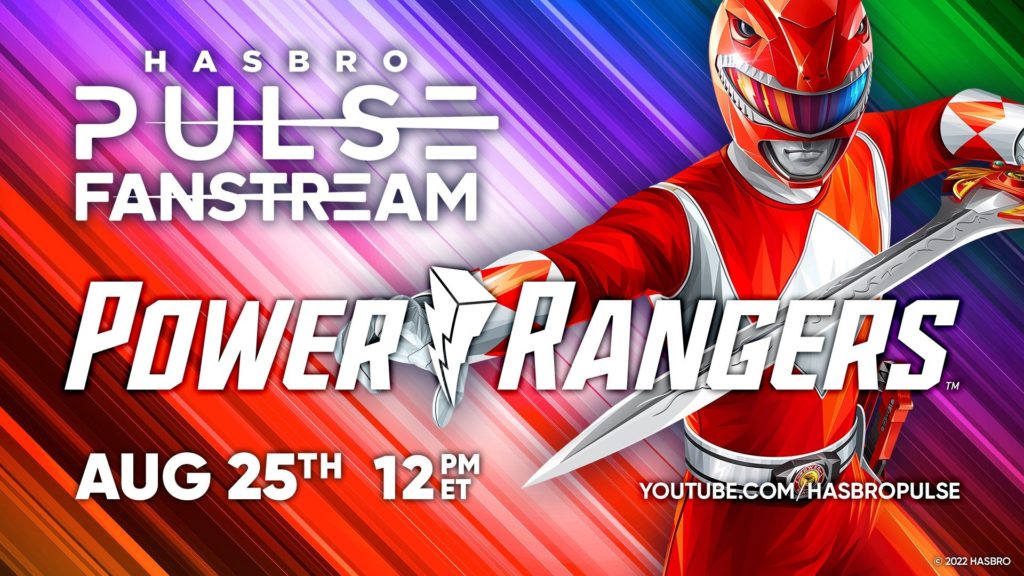 What do you think of these new Lightning Collection releases? Are you excited to pick up Dino Thunder Yellow and Dino Charge Blue when they release sometime next year? Let us know on social media or in the comments below, and keep following The Illuminerdi for more Power Rangers news and updates like this in the future!
KEEP READING: NEW EPISODES OF POWER RANGERS DINO FURY DROP THIS SEPTEMBER
Source: Hasbro Pulse