The Oscars are about a year away, with the film festival season about to start so it's time for our predictions for The Academy Awards' Best Picture.
Can't get enough of Oscars talk or do you just want to know which movies to keep an eye on? Either way, our early Best Picture predictions for the upcoming 2023 Oscars might be an interesting read, especially since next year we can look back at my predictions and see how badly I made a fool of myself.
RELATED: EXTREMELY EARLY 95TH ACADEMY AWARDS BEST PICTURE PREDICTIONS
This is the second article in this series. The first one arrived exactly one month after the 94th Academy Awards and since that, a lot has changed. Killers of the Flower Moon which was treated as a big contender has been delayed to next year, we've got some first trailers and some films even already released.
Our Contenders For Oscars' Coveted Best Picture Award
But most importantly we have gotten the schedules for the upcoming big Film Festivals like the Venice Film Festival and The Toronto International Film Festival. Those will feature the premieres of some potential Awards Contenders like Women Talking, The Whale, and The Fablemans. While it would make more sense to take another look at the predictions AFTER the festivals, it's fun to speculate a bit again, before we get a better first impression of this year's Oscar Race.
So, without further ado, here are my current Best Picture predictions for the 95th Academy Awards:
1. EVERYTHING EVERYWHERE ALL AT ONCE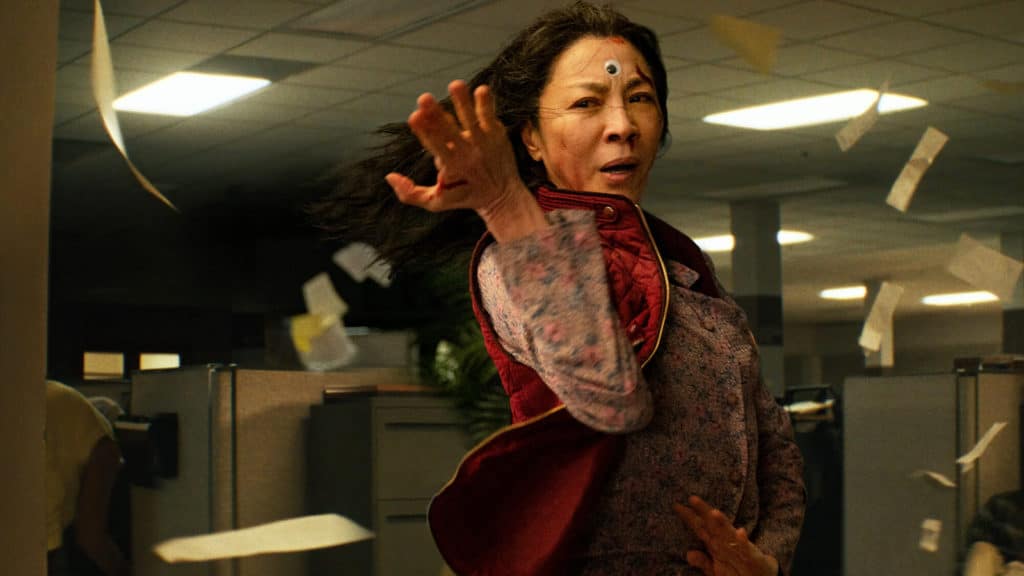 There only have been a few films this year so far making as big of a wave as Everything Everywhere All at Once did. The multiverse-hopping drama starring Michelle Yeoh is one of the most acclaimed films in a long time and audiences are loving it just as much. It became A24's most successful film at the global box office crossing the $100 Million mark just a few weeks ago.
Many Oscar analysts are already believing that this love will carry the film through the entire awards season and secure it a handful of Academy Award nominations next year in acting categories, screenplay, and some technical nominations as well. I have the film as the current winner because in recent years the huge and obvious contenders a la The Fablemans and Babylon never won the big prize. I think at the current state of the season Everything Everywhere All at Once has the best shot.
Everything Everywhere All at Once is now available on VOD and Blu-Ray. It is directed by Dan Kwan and Daniel Scheinert and stars: Michelle Yeoh, Ke Huy Quan, Stephanie Hsu, and Jamie Lee Curtis.
2. THE FABELMANS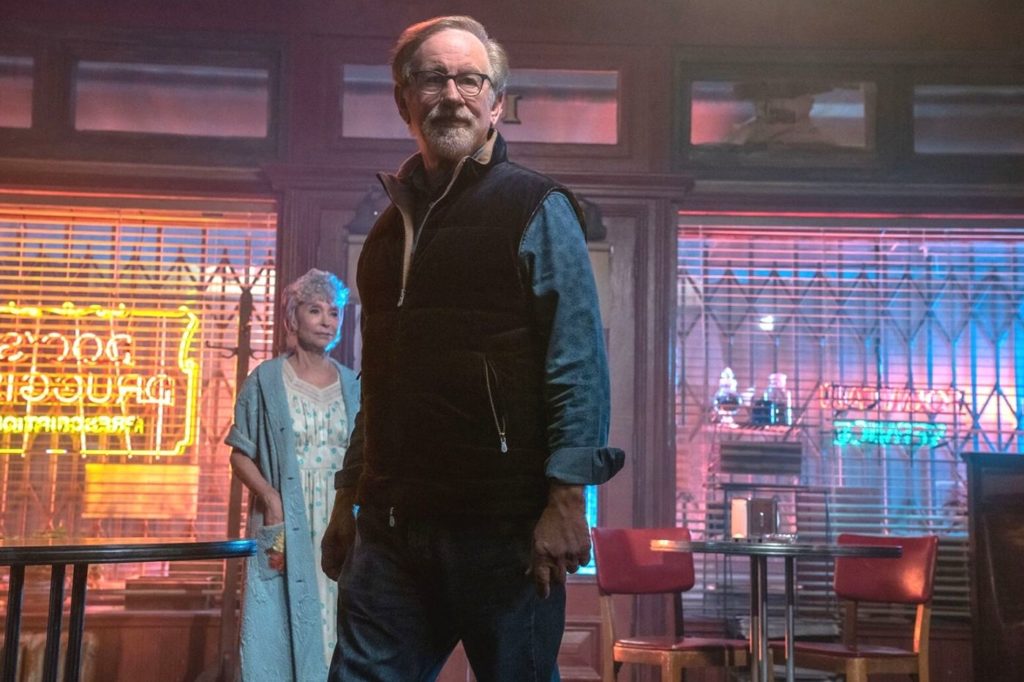 Steven Spielberg directs a drama loosely based on his childhood, which depicts how he fell in love with movies. Do I need to say more? This will be Spielberg's Belfast (a drama loosely based on Kenneth Branagh's childhood, for which the writer/director got nominated for Best Director and Won Best Original Screenplay). That film scored 7 Nominations, including Best Picture at this year's Oscar ceremony. A nomination for Best Director and likely multiple acting nominations, as well as below-the-line nominations for The Fabelmans, are more than likely in the cards. To the surprise of everyone, the film has been announced to premiere at the Toronto International Film Festival.
Will Paul Dano finally get his long-deserved Oscar Nomination? With the year the actor is having (starring in The Batman and a Steven Spielberg film), I wouldn't be surprised if we see him giving a speech at next year's Academy Awards holding an Oscar in his hand. But he has strong competition in Ke Huy Quan for his role in my currently predicted Best Picture Winner. His co-star Michelle Williams has a better shot in her category: Best Actress in a Supporting Role.
The Fablemans hits theatres on November 11 and stars: Paul Dano, Michelle Williams, Seth Rogen, and Gabrielle LaBelle.
3. BABYLON
Damien Chazelle returns with Babylon, a drama set in 1920s Hollywood, and depicts the change from silent films to "talkies". After the awards Juggernaut that was his musical masterpiece La La Land (14 Nominations), there seems to be no world where this won't rack up to 10+ nominations. Early test screening reactions described this film as "A Masterpiece".
Margot Robbie is currently the frontrunner to win the Oscar for Best Actress in a Leading role. Will Chazelle finally win his Best Picture Oscar after the famous loss to Barry Jenkins' (also more than deserving winner) Moonlight. This is the only big contender, which is (at this point) NOT premiering at any festival. Here's hoping we'll get a trailer soon.
Babylon stars: Margot Robbie, Brad Pitt, Jean Smart, Katherine Waterstone, Olivia Wilde, and Tobey Maguire. It is set to release on December 25, 2022.
4. BARDO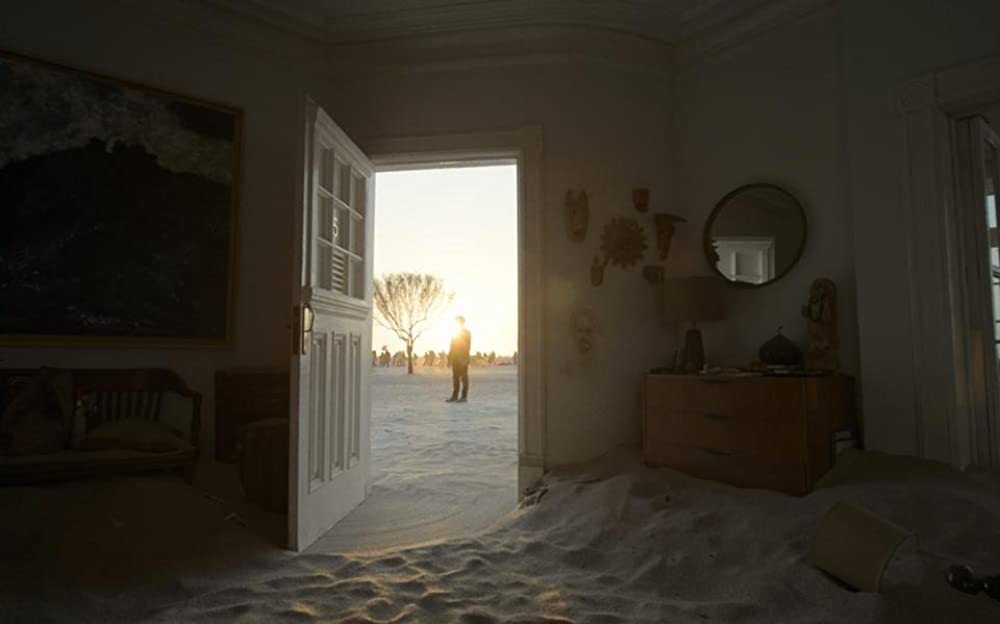 Alejandro González Iñárritu returns with Bardo. His last film The Revenant finally got Leonardo DiCaprio his long-deserved Oscar. The four-time Oscar-winning director is known for getting his actors nominated and even won the best directing Oscar two years in a row (2015 and 2016) The film will follow a documentary filmmaker who returns home and has to grapple with his identity and family relationships.
Bardo reunites Iñárritu with his long-time cinematographer Emanuel Lubezki and the first still already looks gorgeous. This could be another huge contender in Directing, Acting categories, and Cinematography as well as other technical categories. The only thing keeping me a bit hesitant is the unconfirmed reports about unsafe production during the height of the pandemic. It will have its world premiere at the Venice Film Festival.
Bardo releases on Netflix this December. It stars: Daniel Giménez Cacho, Ximena Almadrid, Andrés Almeida and Meteora Fontana.
5. WOMEN TALKING
Women Talking is the directing return of Sarah Polley, who was nominated for Best Adapted Screenplay for Away from Her back in 2006. The film is based on the national bestseller by Miriam Toews and follows a group of women in an isolated religious Mennonite colony in Bolivia struggling to reconcile their faith with a series of sexual assaults by the men of the colony.
The film has a heavy subject matter, but Polley will be able to handle it with a lot of care and respect and it is hard to imagine that this won't be one of this year's very best films. With a cast like this, there most likely are a handful of acting nominations in the cards, as well as Best Director and Adapted Screenplay nominations. It joins The Fablemans as a TIFF premiere.
Women Talking is set to hit theatres on December 2 and stars: Frances McDormand, Rooney Mara, Jessie Buckley, Claire Foy, and Ben Whishaw.
6. THE SON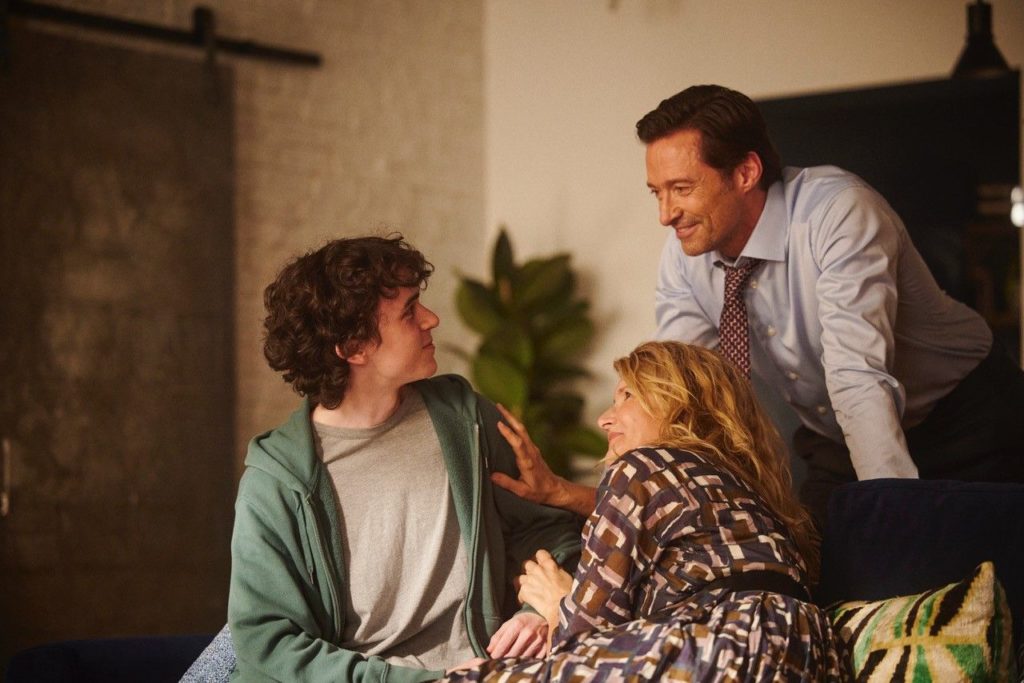 Florian Zeller returns with The Son. The director made big waves with his feature film directorial debut The Father, which, in a surprising twist, earned Anthony Hopkins his second Academy Award, as well as multiple nominations and a Writing win for Zeller. His second film is also based on one of his acclaimed plays.
Looking at what he did with The Father, The Son will likely be just as great with multiple possible nominations in the acting categories, writing, and maybe even directing. It follows Hugh Jackman as the father, who has to reconnect with his estranged son (Zen McGrath), after the divorce of his wife (Laura Dern). The film will have its world premiere at the Venice Film Festival.
The Son stars Hugh Jackman, Laura Dern, Vanessa Kirby, Zen McGrath, and Anthony Hopkins. It will also release in theatres on November 11.
7. TOP GUN: MAVERICK
The biggest film of the year so far, Top Gun: Maverick is the most likely to take the Top Ten's blockbuster slot. An incredible reception and an even more incredible box office run make this film kind of undeniable for me. Alongside its Best Picture nomination, it seems likely that it will garner multiple technical nominations as well. The one thing it has to overcome is the Academy's bias against sequels.
Top Gun: Maverick plays in theatres and is available on VOD. It stars Tom Cruise, Miles Teller, Glenn Powell, Ed Harris, Jon Hamm, and Jennifer Connelly.
8. EMPIRE OF LIGHT
After Sam Mendes won several awards and likely was in second place in the Best Picture race with his war drama 1917 two years ago, he returns with Empire of Light. There is not a lot of information about the project, other than that it is set in and around an old cinema in the 1980s. But the magnificent teaser trailer also teases a romance between Olivia Colman's and Michael Ward's characters.
We also know that Mendes will collaborate again with arguably the best cinematographer in the world, Roger Deakins. He won his second Academy Award for Mendes' one-take film 1917. With that crew behind the project, there are multiple possible nominations like Best Director, Actress, Cinematography, and maybe even more in the cards. The film will world premiere at TIFF.
Empire of Light stars: Olivia Colman, Michael Ward, Toby Jones, and Colin Firth. It hits theatres on December 9.
9. BLACK PANTHER: WAKANDA FOREVER
This one is the long-shot pick on my list. Even more wishful thinking than a chance it could happen. But after that incredible first trailer, I'm not the only one who sees a world where this could happen. Black Panther became the first comic book movie to ever be nominated for Best Picture. The film also won several technical categories including production and costume design.
Black Panther: Wakanda Forever could get the same package and I see a world where Angela Basset gets nominated for Best Supporting Actress if she has as promising of a role in the actual film as it seems in the trailer. But for that to happen the sequel would have to overperform on nominations morning.
Just like my tenth pick, Wakanda Forever has to overcome the Academy's thing of rarely nominating sequels. It also has a lot of competition this year, so it would probably have to be even better than the original with just as big of an impact on the cinematic landscape.
Black Panther: Wakanda Forever hits theatres on November 11. It stars Letitia Wright, Lupita Nyong'o, Danai Gurira, Angela Basset, Winston Duke, Tenoch Huerta, Dominique Thorne, and Martin Freeman.
10. AVATAR: THE WAY OF WATER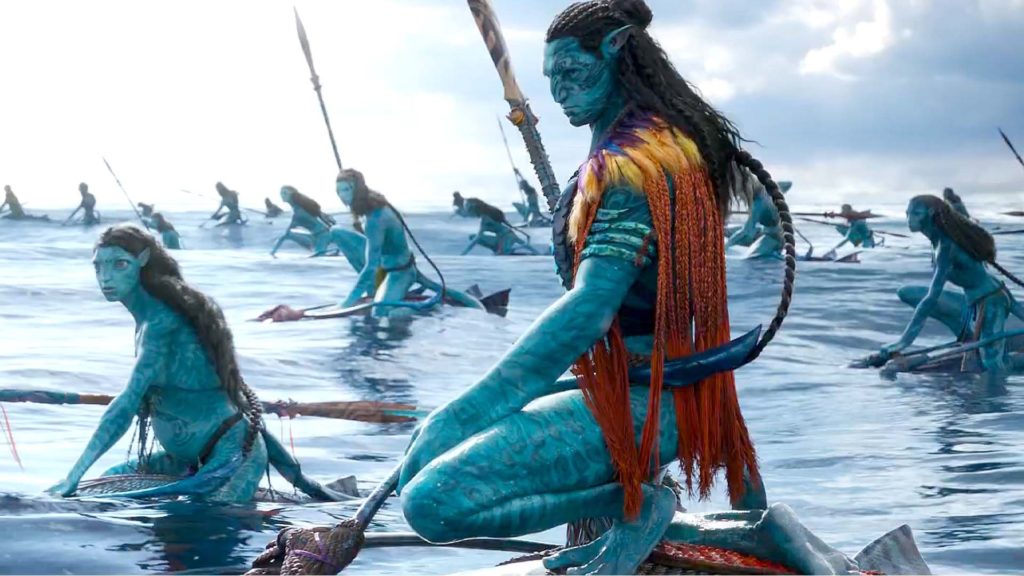 Avatar: The Way of Water is the long-awaited sequel to the 2009 original. James Cameron returns to deliver something "that we haven't seen before" according to some insider. The trailer is simply stellar and I think that the film could take the world by storm again, just like the original did 13 years ago. It is likely that Avatar: The Way of Water will sweep the technical categories, just like Dune did this year. A Best Director nomination could also be in the cards, even though Denis Villeneuve was snubbed this year for his spectacular work on Dune.
Avatar: The Way of Water finally arrives in theatres on December 16 and stars: Sam Worthington, Zoe Saldana, Sigourney Weaver, Kate Winslet, Michelle Yeoh, and Stephen Lang.
Honorable mentions: 11. The Whale (HUGE chance that it could get in), 12. Triangle of Sadness, 13. The Banshees of Inisherin, 14. Amsterdam and 15. She Said.
Three films from my last predictions feature have dropped out of the race. Killers of the Flower Moon and Rustin have both been delayed to 2023. In April, Thirteen Lives was set to release in the fall but has already been dumped on Amazon Prime Video. The reception of the film and its release date has most likely killed its awards chances.
The 95th Academy Awards air on March 12, 2023.
What do you guys think? Which film are you most excited about? What film(s) do you think will crack next year's Best Picture line-up? Let's discuss everything in the comments down below and on our social media.
KEEP READING: THREE THOUSAND YEARS OF LONGING REVIEW: GEORGE MILLER'S WORST MOVIE