It's a sequel that is nearly three decades in the making. The next installment for the Beverly Hills Cop film series is moving full steam ahead at Netflix, and some cast members are joining star Eddie Murphy for the upcoming sequel.
Deadline reports that actors Taylour Paige (The Toxic Avenger, Zola, Ma Rainey's Black Bottom) and Joseph Gordon-Levitt (The Dark Knight Rises, Inception) are joining the cast opposite murphy, who returns to his iconic role of Axel Foley. Production on the sequel is also reportedly well underway.
BEVERLY HILLS COP 4 ADDS NEW CAST MEMBERS
RELATED: EDDIE MURPHY REVEALS HOW COMING 2 AMERICA AND BLACK PANTHER SHARE A SPECIAL CONNECTION
There are no details just yet on Gordon-Levitt and Paige's roles in the film. Paige nabs the role after a breakout performance in the A24 film Zola. She's also due to appear in the upcoming reboot of The Toxic Avenger opposite Peter Dinklage.
Joseph Gordon-Levitt has been busy lately in multiple film and TV roles. He's also voicing Jiminy Cricket in the upcoming live-action adaptation of Disney's Pinocchio. He also recently appeared in The Trial of the Chicago 7 and the Showtime series Super Pumped, where he portrayed Uber founder Travis Kalanick. He also recently completed production in the film Providence, where he stars opposite Lily James.
The casting news comes off the announcement of the film's title, which is Beverly Hills Cop: Axel Foley. A fourth franchise installment to the film series had been kicked around and talked about for a number of years with little success. However, after the franchise switched studios from Paramount Pictures to Netflix, it finally picked up some momentum.
There is still no word yet on if Judge Reinhold will be back in the film as Billy Rosewood. Besides Eddie Murphy as Axel Foley, he's the only other actor who has appeared in all three films.
RELATED: BEYBLADE GETTING AN UNEXPECTED LIVE-ACTION MOVIE PRODUCED BY THE JERRY BRUCKHEIMER FOR PARAMOUNT
The upcoming sequel is being directed by Mark Molloy, who makes his feature directorial debut for the film. Also, Murphy is producing the film along with Chad Oman and original producer Jerry Bruckheimer under their Jerry Bruckheimer Films banner. Charisse Hewitt-Webster and Ray Angelic are the executive producers for the sequel, and Jerry Bruckheimer Films' Melissa Reid is co-producing the project. The script was written by Will Beall (Zack Snyder's Justice League, Aquaman, Gangster Squad).
The original 1984 followed Murphy as Axel Foley, a Detroit-based cop who goes to Beverly Hills, California to uncover the truth behind the murder of a close friend. The film was a smash hit, grossing $234 million at the domestic box office. It was followed by two sequels, Beverly Hills Cop II in 1987 and later Beverly Hills Cop III in 1994. While Beverly Hills Cop II was also a massive success, grossing $153 million domestically, the third movie did not fare as well, grossing only $42 million.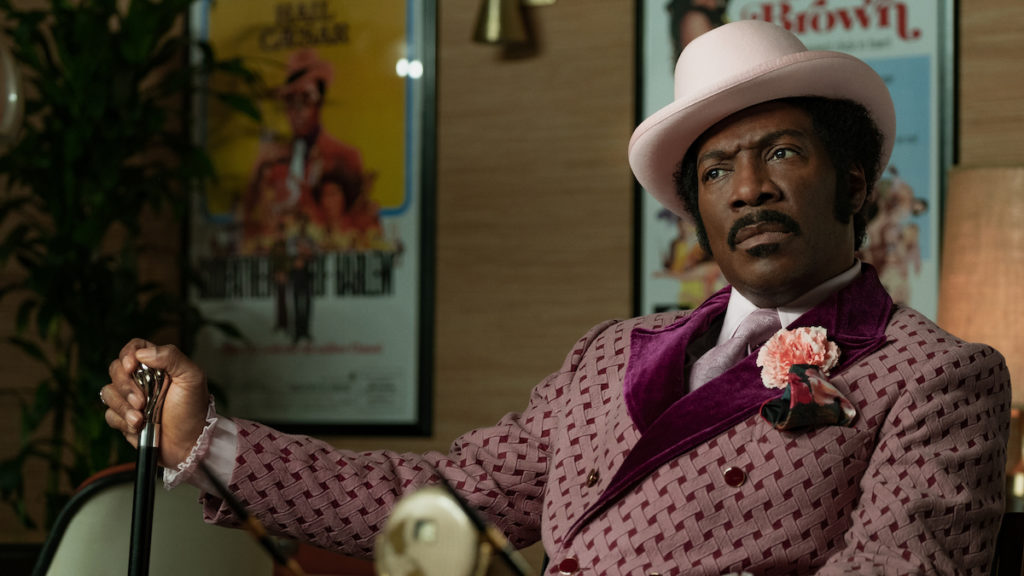 Netflix is currently keeping plot details on Beverly Hills Cop 4 under wraps. The sequel does not have an official release date mapped out yet, but production has officially kicked off. It will be available on Netflix, which was also the producer and distributor for Eddie Murphy's 2019 film, Dolemite Is My Name.
What do you think of the news? Are you excited about the growing cast of Beverly Hills Cop III? Do you think the sequel is a good idea or was this one franchise that was probably better left in the past? Let us know what you think about Beverly Hills Cop: Axel Foley on Twitter.
SOURCE: Deadline
KEEP READING: COMING 2 AMERICA: AMAZING FIRST LOOK PHOTOS OF EDDIE MURPHY, WESLEY SNIPES, ARSENIO HALL, LESLIE JONES AND MORE