Disney is set for a massive weekend for the D23 Fan Expo in Anaheim, California, and it is up with a good start with concept arts and costumes displayed for Indiana Jones 5.
Harrison Ford will return as the iconic Dr. Henry Jones once again, Joined by an impressive cast of actors this time around, including Marvel and Star Wars actor Mads Mikkelsen, action movie legend Antonio Banderas, and Fleabag creator and star Phoebe Waller-Bridge.
The costumes and concept art serve as our biggest glimpse into Indiana Jones 5 to date. Despite being set for theatrical release in 2023, we still do not have an official title for the movie. There are barely any promotional materials for the movie aside from a teaser poster, and there are no story details to date. Like the treasures Dr. Jones uncovers, this movie is a mystery. What we have now is but a glimpse of a bigger story.
INDIANA JONES 5: RAIDERS OF THE CONCEPT ART
From the looks of the artwork, we are in for a classic Indiana Jones adventure, hitting all the bits of familiar Indiana Jones iconography. As if this movie will be a homage to its cinematic history similar to the style of Star Wars: Episode VII – The Force Awakens or other legacy sequels.
As a globe sprawling movie, Indy will travel to a massive French hotel called "Hotel L'Atlantique." It is in a bustling metropolis with Arabic lettering underneath its name. It reminds us of Casablanca, and the club scene in Indiana Jones and The Temple of Doom. We also have the traditional car chase in a narrow street of a foreign land, with Indiana Jones and Waller-Bridges's Helena riding a three-wheeled vehicle just past a cow as they are being chased by henchmen on bikes.
RELATED: EMAN ESFANDI CONFIRMED AS EZRA BRIDGER IN EXCITING NEW AHSOKA SERIES
In true archeology adventure fashion, there is an artwork of Indiana Jones examining a giant tomb in an underground area full of rocky ancient artifacts as Phoebe Waller-Bridge's Helena looks on in curiosity.
From what we can tell, the artwork of a woman is a concept of Waller-Bridges's Helena character, wearing something akin to Marion Ravenwood's character's outfit when we first got to meet her at the bar in Raiders of the Lost Arc.
RELATED: IRONHEART: SHAKIRA BARRERA JOINS HUGE UPCOMING MARVEL TV SERIES
Also seen is what looks to be Doctor Strange and Rogue One star Mads Mikkelsen, wearing a top hat and a long black trench coat, similar to how Nazi agent Arnold Toht looked in Raiders of the Lost Arc. His role in Indiana Jones 5 hasn't been offiicially revealed yet, but Mads Mikkelsen usually plays calm villains with a sinister presence. However, we did exclusively report on the nature of his Mikkelsen's role and the story behind Indiana Jones 5 last year.
THE TEMPLE OF COSTUMES
For an extra treat, the artworks get halfway alive as Disney shows off a rendition of the classic Indiana Jones costume Harrison Ford will wear in the movie and the costumes that will be worn, presumably by Waller-Bridges's Helena, and Mads Mikkelsen's still unnamed character.
RELATED: THUNDERBOLTS: THE DANGEROUS YELENA BELOVA TO REPORTEDLY LEAD THE TEAM OF ANTI-HEROES INCLUDING U.S. AGENT AND BARON ZEMO
Looks like Indiana Jones is back. Whether that is good or bad depends on what the filmmakers have learned from the last movie, and from the multiple legacy films we had in the last decade.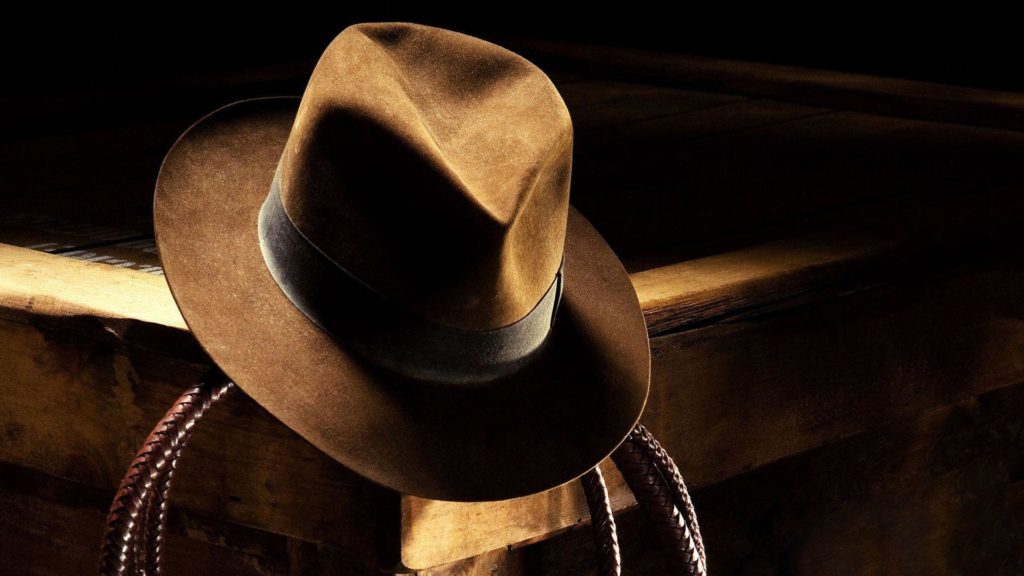 Are you excited for Indiana Jones 5? Will this movie be just as good as the first 3 movies? Let us know what you think over on our Twitter!
KEEP READING: INDIANA JONES 5: NEW DETAILS ON MADS MIKKELSEN'S VILLAIN CHARACTER AND FILM'S CONNECTION TO OUTER SPACE: EXCLUSIVE