It's been a long time since I've seen the animated version of Disney's Pinocchio.  I remember liking it, but unlike many of Disney's other classics, I haven't revisited it very much. 
When it was announced that film would receive a live-action remake directed by Robert Zemeckis and starring Tom Hanks, of course I was intrigued.  What would they change?  What would they add?  What would Robert Zemeckis bring to it to differentiate it from the original?  Storyline-wise, not that much but we get a couple of new characters.  Much of the new Pinocchio is exactly the same as its animated predecessor.  It's not bad, not great, just right up the middle.
Robert Zemeckis' Pinocchio
In case you don't know the story, a wood maker named Geppetto (Tom Hanks) crafts a wooden boy and doves it "Pinocchio" before making a wish on a star.  Later that night, The Blue Fairy (Cynthia Erivo in a one-scene appearance) comes to the house and brings the wooden boy to life (now voiced by Benjamin Evan Ainsworth) and tells him that become a real boy, he must prove himself honest, brave, and unselfish, assigning the wayward Jiminy Cricket (Voiced by Joseph Gordon-Levitt) as his conscience. 
RELATED: Zombies 3 Review: Newest Disney Musical is Out of This World
The next day, an excited Geppetto sends his son off to school, leading him to have various misadventure in his quest to become a real boy.
Pinocchio 2022 won't change the world, but of the Disney live-action remakes, I'd rank it somewhere in the middle of the pack. It's the same story and message of the original film, but with modern updates and sensibilities applied. We get self-aware jabs at the fairy tale logic of the story and references to modern things like Chris Pine and Influencers that feel out-of-place but pass quickly. The most egregious of these references comes early in the form of Geppetto's clocks, a majority of which are distracting references to other iconic Disney characters. I don't mind Disney remaking its animated films, but would appreciate it if they would refrain from such heavy referencing in the future.
Despite the modern references, the cast is strong enough to get you through. Tom Hanks doesn't have much to do as Geppetto, but does fine in his limited screentime. Perplexingly, Cynthia Erivo's Blue Fairy is entirely omitted from the sequence in which Pinocchio's nose extends when he tells a lie, leaving the Academy Award-Nominated actor shown in the trailers with exactly one scene to shine. Shelia Atim (briefly seen in Doctor Strange in the Multiverse of Madness) and Luke Evans (Gaston from the 2017 Beauty and the Beast remake) fare a bit better in terms of screentime, both having a chance to make good impressions as new character Signora Vitali and The Coachman respectively.
RELATED: Paws of Fury Review – An Unconventional Family Comedy that Pushes the Boundaries of a PG-Rating
Atim has a star quality to her that I hope is further utilized in future films and Evans delightfully devours scenery as the villainous trickster in charge of Pleasure Island. As good as the live-action actors are, this film lives or dies on the vocal performance of its lead Benjamin Evan Ainsworth, and he gives Pinocchio a youthful, sprightly energy that makes him easy to root for. Gordon-Levitt is unrecognizable as Jiminy Cricket, as is Lorraine Bracco as a seagull named Sofia. I always appreciate it when celebrity voices aren't distracting me from seeing the character onscreen (a skill that has thus evaded Keegan-Michael Key, but kids will like his energy).
Visually, Pinocchio does a fine job recreating most of its source material. Pleasure Island is the best sequence in this regard, creating a Disneyland of naughtiness that I wouldn't have minded spending more time in. There is an unintentionally hilarious change here wherein the boys of the island drink root beer rather than alcohol as in the original, and there's not a cigar in sight. The Donkey sequence is surprisingly recreated here though, and while it's not as disturbing as the original, the imagery is suitably freaky for a kid's movie.
RELATED: Dragon Ball Super: Super Hero Review – The 21st Dragon Ball Film Feels Like A New Beginning
The final thing the film shares with its animated predecessor is its episodic feel. Both films are made to entertain while imparting lessons to kids, and both do well in that regard. I wish there had been a bit more flow here, but Zemeckis keeps things moving well enough that I could go along for the ride. Pinocchio 2022 is a solid family adventure that never captures its predecessors' magic. See it on DisneyPlus for a lazy afternoon..
3 out of 5 stars (average)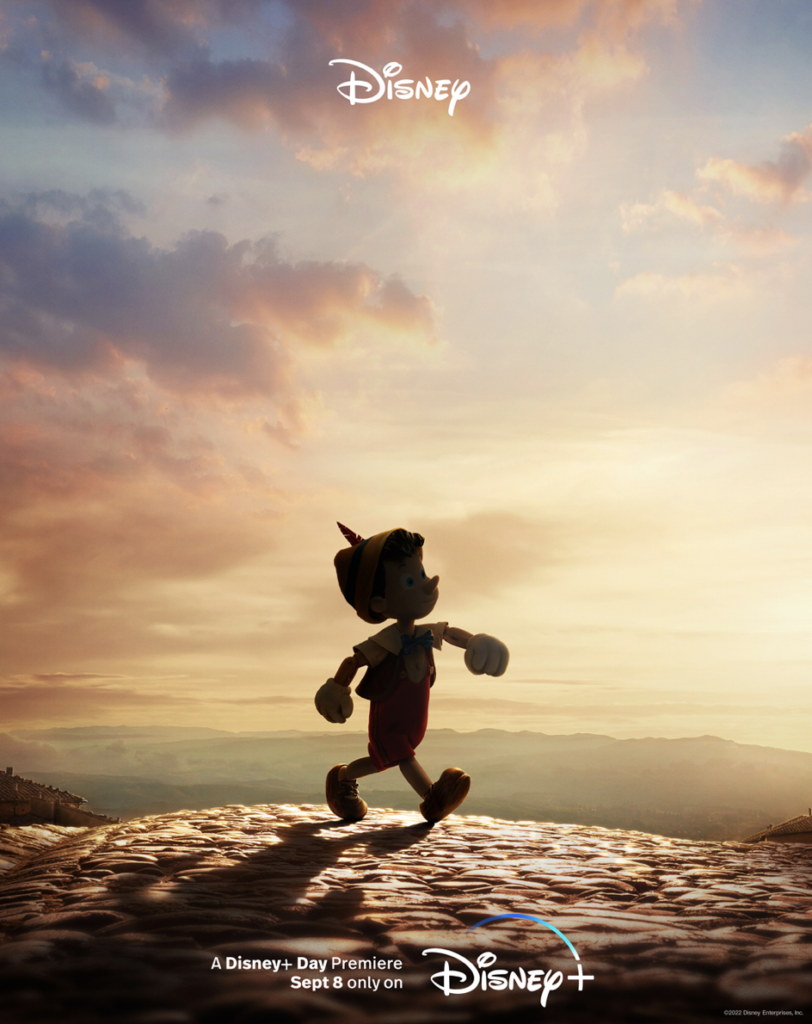 What did you think of the 2022 Pinocchio? Did you enjoy any of the story changes they made or do you prefer the original? What's your favorite and least favorite of the Disney live-action remakes so far? Follow your conscience and let us know in the comments below and on our Twitter.
KEEP READING: The Sea Beast Review: A Spectacular Animated Adventure