Ted DiBiase remembers first meeting Vince McMahon and the interesting way McMahon pitched him an idea.
Ted DiBiase is a second generation wrestler as his adoptive father, "Iron" Mike DiBiase, is a multiple time NWA Heavyweight champion in multiple territories. Ted was no slouch in winning championships either. He won the WWF Tag Team Championship three times and the King of the Ring tournament in 1988. DiBiase is known for his excellent mic skills and his solid technical wrestling skills.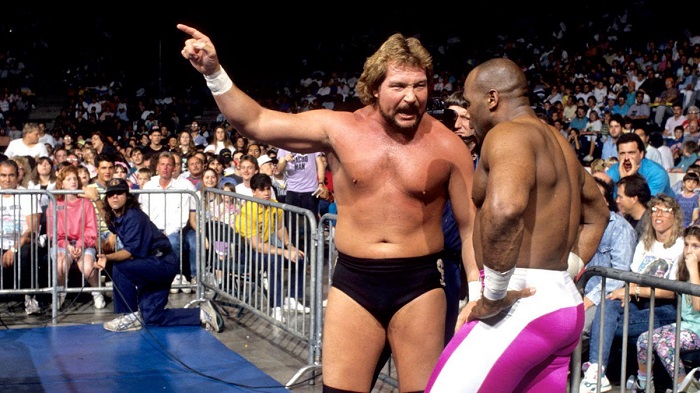 However, Ted DiBiase is most known for his persona as The Million Dollar Man and his work in the ring with the gimmick and out of the ring as a heel manager.
RELATED: NEWLY SIGNED WWE SUPERSTAR LOGAN PAUL GETS SOME ADVICE FROM BOBBY LASHLEY
During a recent interview with Bill Apter of Sportskeeda Wrestling, Ted DiBiase recalls first meeting McMahon and how he enticed DiBiase to join WWF and with a mysterious new gimmick.
"I got that call from Vince and I went up there," DiBiase said. "It's funny, that first trip up there, he just told me, he says, 'look Ted, your mic skills are great, you're great in the ring, you're the total package and I have an idea' and he says, 'it's my idea, it's fresh, it's new,' he says, there's a lot of things in wrestling that have been done over and over and over, but this is fresh and new, but here's the deal, I can't tell you what it is unless you agree to come on board because I don't want to give away a great idea and then you go somewhere else and do it.'

So I played kind of, I don't know why I was hesitant, I said, 'I need to think about that, talk it over with my wife,' he says 'OK great.'"

H/T To 411Mania For Transcription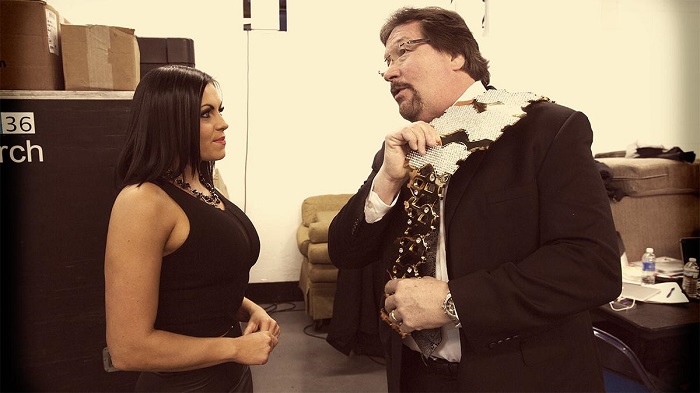 This Raising Star In The Wrestling Business Wants Ted DiBiase
McMahon was not the same person we think of today even though he had been in the business for most of his life. He was kind of like Tony Khan from AEW in that he was an excited young wrestling promoter who had a promising future in the wrestling business. McMahon, like Khan, was able to enter the wrestling business because of his father, Vince McMahon Sr. who previously owned WWF. Ted DiBiase even briefly wrestled for Vince Sr. in 1979.
RELATED: ALEXA BLISS GIVES HONEST OPINION ON IF SHE DESERVES TO BE IN WWE HALL OF FAME
Even though this meeting took place in 1987 and McMahon had a few WrestleMania events under his belt, DiBiase was still apprehensive. He called up a fellow wrestling legend, Terry Funk, to ask for advice.
"I called Terry, I told him about my conversation with Vince, and he said, 'Teddy, if Vince McMahon has an idea, and says it's tailor-made for you, pack your bag and don't look back, go,'" Ted DiBiase said. "So I called Vince and said, 'I'm your guy.'"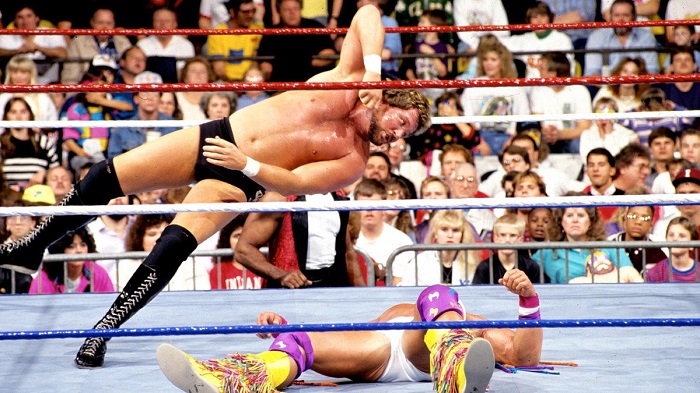 A New An Influential Character
Ted DiBiase did just that and became a character which would influence wrestlers and their gimmicks for years to come. A rich, million dollar man, who could influence others through his wealth and the power which comes from wealth. Paying people off to lose matches or do his bidding was commonplace. As his theme music would say "everybody's got a price" and DiBiase wasn't afraid to pay it.
DiBiase recalls flying out to see McMahon to hear the pitch in-person and what the core element was to this new and influential gimmick.
"So I said, 'what is it?' Ted DiBiase said. "He said 'no, I'm not gonna tell you on the phone. I want to fly you and your wife both up here.' So he flies us both to New York, limousine, Stanford. They entertained my wife, so Vince kind of laid it out there. The one thing that everybody hates is someone who bullies with their wealth. They just flaunt their wealth. And like most bullies, they talk real big but in reality, most of them are cowards. I said 'yeah, my dad always told me that.' He said, 'that's the essence of this character."
Ted DiBiase's Lasting Legacy
A notable wrestler who used a similar flaunting of their wealth was Triple H when he used his blueblood character of Hunter Hearst Helmsley. However, the lasting legacy comes from the ego associated with wealth. Wrestlers like Alexa Bliss when she was a heel showing an immense disdain for their fellow competitors and fans because they are beneath them is in part because of The Million Dollar Man.
DiBiase would slowly move towards more of a manager role. He would manage the likes of The Ringmaster Steve Austin, Bam Bam Bigelow, Nikolai Volkoff, Kama, King Kong Bundy, Sycho Sid, 1-2-3 Kid among many others. Eventually he would retire from in-ring action in 1993. He would stay with WWF until 1996 until moving over to WCW. However, he would return to WWE in 2004 in a backstage role with occasional onscreen time and is still with WWE today.
Were you able to watch Ted DiBiase in his prime? Was he as good as they say and he says? Do you think The Million Dollar Man gimmick was perfect for him? Drop a comment over on Twitter and tell us what is a memorable moment from his career which sticks out in your mind.
KEEP READING: WWE RUMORED TO WANT THE MIGHTY ROMAN REIGNS TO VACATE A CHAMPIONSHIP
Sources: Bill Apter of Sportskeeda Wrestling, 411Mania