If there's one word I never thought I'd use to describe Dig, it would be "goofy". Its premise and trailer imply a tense thriller, but in execution, it's a rather ridiculous affair whose villains are more comical than conniving and its heroes don't get much to do once the setup is out of the way. There's also surprisingly little digging for a movie called Dig, but at least it's a decently fun watch if you can get with its approach. Dig is a serviceable lark that should find a home among the direct to video crowd on a Sunday afternoon.
Widowed father Scott Brennan (Thomas Jane) is struggling to connect with his mostly deaf daughter Jane (Harlow Jane). Both are demolition contractors about to strip their house, but before they can start, the dysfunctional duo is kidnapped by Victor (Emile Hirsch) and Lola (Liana Liberato), an unhinged couple who desire something buried beneath the property and will force them to dig for it. Now Scott and Jane must find a way to escape their captors before it's too late.
Dig Official Trailer
I put Dig in a similar category to the Bruce Willis film Apex. It's not great, but if you can accept its mostly cornball approach, you'll get some decent entertainment value out of it. 
The film begins on a serious note with the event that left Scott's wife dead and Jane largely deaf, and the first act establishes the tense dynamic between the two well enough. I'm always up for stories about parents reconnecting with their children and Dig clearly sets up that relationship as its emotional center. They have fine chemistry and Harlow Jane does well in a largely non-speaking role, instead communicating either through sign language or with her eyes. 
RELATED: ORPHAN FIRST KILL REVIEW: ESTHER IS CROWNED QUEEN OF THE SLASHER
I also like that the film puts us in her perspective time to time, lowering the sound so we can barely make out what the other characters are saying. It's a small, but welcome trick that makes it easy for us to connect with the character and root for her and Scott to escape.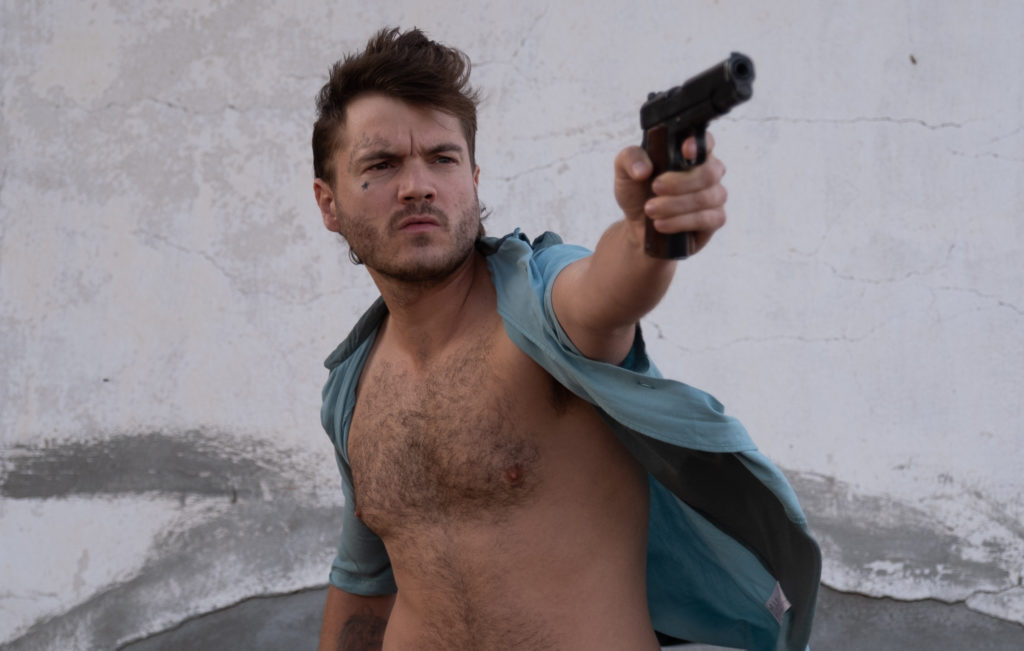 And then we have our villains. Your reaction to these two will determine your reaction to the overall film, and for me they were entertaining but non-threatening most of the time. 
Hirsh and Libeerato are seriously campy here, and while I enjoyed their gusto, it consistently clashed with the idea of them being credible threats. They make ridiculous decisions at almost every turn (taking off their masks, getting chatty with their hostages and even leaving them alone when the digging takes place) and some of their dialogue is enjoyably ridiculous (my favorite line from Victor is "You'd have more holes in you than SpongeBob SquarePants"). 
RELATED: SPIN ME ROUND REVIEW: A FUN EXERCISE IN ABSURDITY
While I certainly enjoyed these ridiculous interactions, I wish the film had been more consistent in presenting Victor and Lola as people we should be scared of. Hirsch and Liberato both do well in the brief moments of brutality they're given, so I have to wonder why their violent natures weren't played up more.
Another fun quirk of Dig is its choice of music. Of course we get the expected thriller music from time to time, but there are several instances where country songs play during scene transitions. This also added to the campiness of the film for me and I applaud the filmmakers for committing wholesale to it.  I'd love more thrillers to have country music needle drops in the future.
You may have noticed I've barely mentioned digging here. That's because the film spends a large portion of its runtime building up to Scott and Jane digging, but precious little on them actually doing that. It's not a problem, but if anyone went into this expecting most of it to be centered around the two digging in the hot sun, they'd be disappointed. 
RELATED: THE RETALIATORS: A GRISLY, ROCK-FUELED REVENGE HORROR WITH A PINCH OF RELIGION
Scott and Jane's father-daughter dynamic also could have gotten more focus in the film's midsection, but the 3rd act concludes that drama on a relatively happy note. This is a perfectly decent way to spend 90 minutes on a lazy afternoon, and I'm happy I saw it. Whether intentionally or not, Dig is a campy, ridiculous time-killer with entertaining performances. Get your shovels and find it.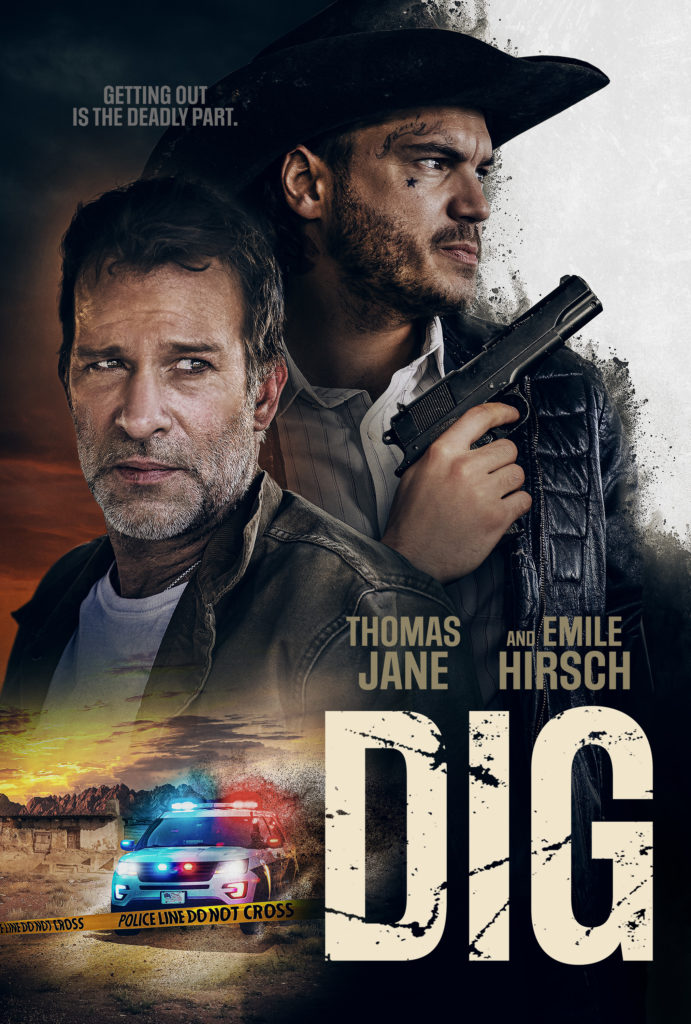 2.5 out of 5 stars (decent)
Dig is releasing in theaters & VOD on September 23rd! Let us know what you thought of the movie over on our social media!
KEEP READING: GRATITUDE REVEALED REVIEW – A JOYFUL ODE TO LIFE