Vesper, The Hyperforce Black Ranger, is coming to Power Rangers Legacy Wars on September 23. She is the 2nd Hyperforce Ranger to be added to the mobile game. Finally, fans will be able to add this iconic Ranger from HyperRPG's tabletop RPG show to their team from today. Vesper is one of the only Black female Rangers in the franchise and is a Power Rangers exclusive Cerberus Ranger, who has only appeared in BOOM! Studios' comic book series outside of the TTRPG show. 
Power Rangers Hyperforce was the first Table-top RPG series in the Power Rangers franchise, which is cannon to the Ranger Universe. It acts as a sequel to Power Rangers Time Force and includes a star cast of Ranger actors and online personalities. The web series was created by the HyperRPG team with Melissa Flores, who is now the writer of the BOOM! Studio Power Rangers comics. The 5 Ranger suits of the series were also created by the Red Ranger of the show, Peter Sudarso, who played Preston, the Blue Ranger, in Power Rangers Ninja Steel. 
RELATED: POWER RANGERS COSMIC FURY: THE RADIANT NEW SEASON MIRACULOUSLY REVEALED AT PMC 2022
Vesper Vasquez, The Black Hyperforce Ranger, was played by talented voice actress, Cristina Vee, who is known for playing many characters including the English dub versions of various anime shows. These roles include Hawk in Seven Deadly Sins, Killua in Hunter x Hunter, and starring as Marinette Dupain-Cheng, Ladybug, in Miraculous: Tales of Ladybug & Cat Noir. In Power Rangers Hyperforce, she was a fan favorite for her hilarious antics, defiant personality, and for bringing deep and dark moments into the story. 
Hyperforce Black Finally In Legacy Wars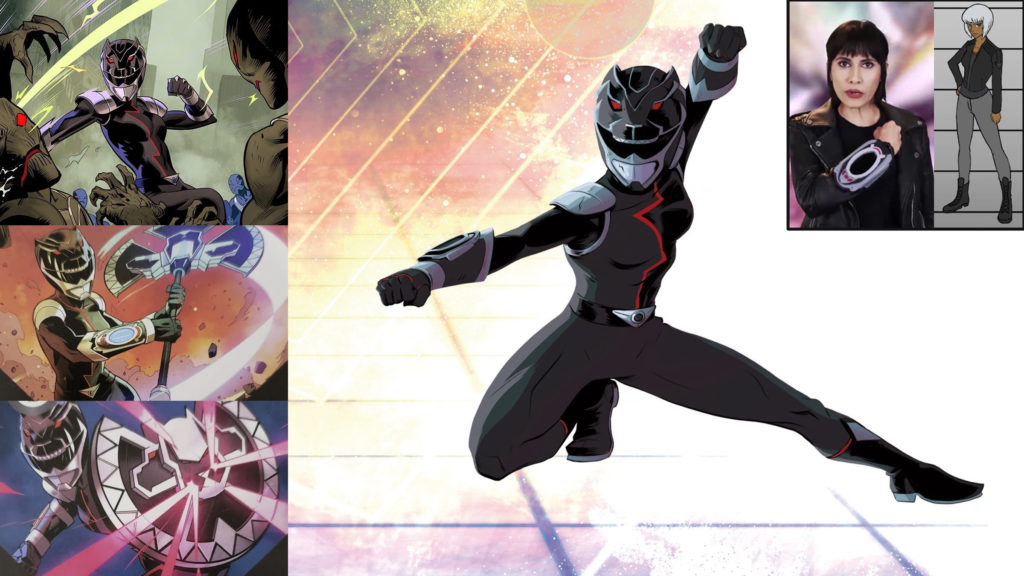 The Power Rangers Legacy Wars mobile game has added many iconic and legendary Rangers to the roster for players to obtain, but only one other Hyperforce Ranger has been added to the game. This was Hyperforce Yellow, Jack Thomas, who was played by Paul Schrier in the TTRPG Show. The Black Cerberus Ranger in the Hyperforce series will be added this Friday and includes her personal weapon, the Coeus Axe, as part of her move set. Here are the teaser previews released for this amazing debut.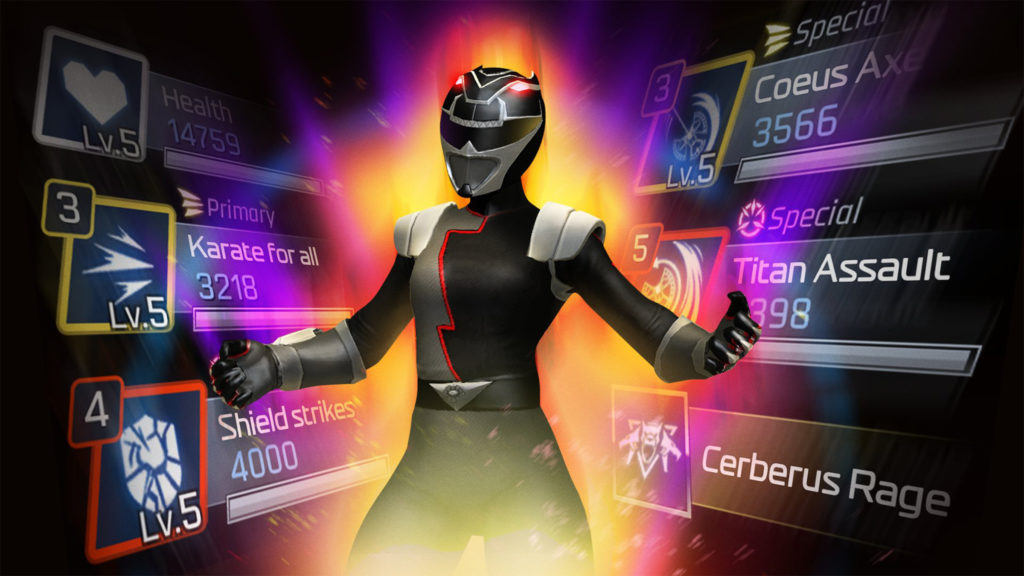 This means that now two Hyperforce Rangers are part of the Legacy Wars game, with many fans hoping for the others to be included. All the individual weapons in Hyperforce also had two forms, so it will be interesting if the Coeus Shield mode will also be included. It's fantastic that Hyperforce Black will be in the game and hopefully one day, fans will see all the Hyperforce Rangers as part of the game and maybe even in Power Rangers Battle For The Grid.
The other Rangers to still debut after Hyperforce Black include the following. 
Hyperforce Red, Marv Shih – Played by Peter Sudarso
Hyperforce Blue, Eddie Banks – Played by Andre Meadows (Black Nerd Comedy)
Hyperforce Pink, Chloe Ashford – Played by Meghan Camarena (Strawburry17)
Time Force Silver/Hyperforce Green, Joe Shih – Played by Yoshi Sudarso, known for playing Koda in Power Rangers Dino Charge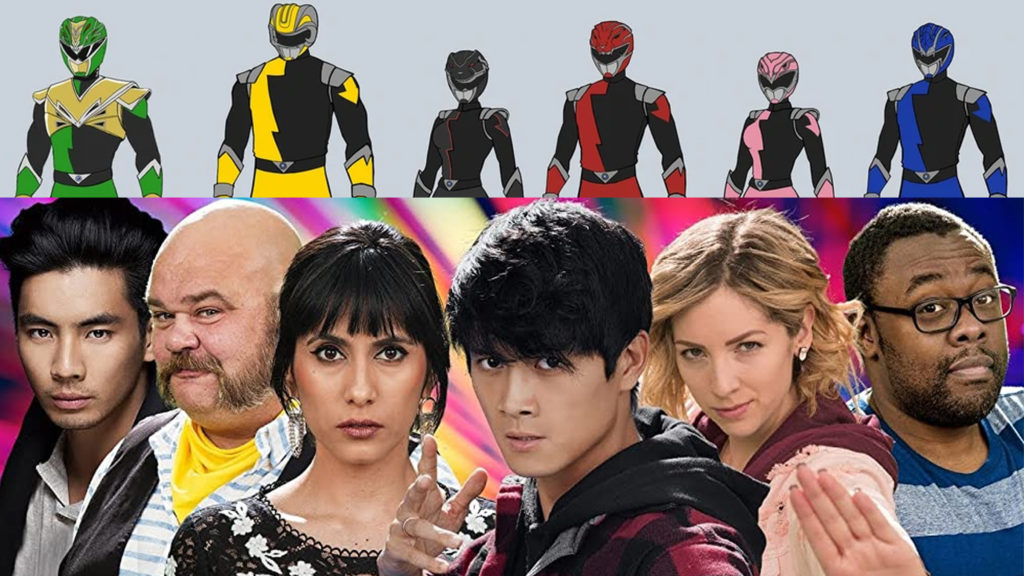 Hyperforce Black, Vesper, will be added to Power Rangers Legacy Wars today, on the 23rd of September 2022. The announcement of her availability will be posted on social media sites for Power Rangers Legacy Wars. 
What do you think of Hyperforce Black being added? Are you a Power Rangers Hyperforce fan? Do you think this Ranger series should be included in future instalments of the Power Rangers franchise? Let us know on social media, or in the comments below, and keep following The illuminerdi for more Power Rangers news. 
KEEP READING: POWER RANGERS: ASTONISHING MOVIE & SERIES REBOOT DETAILS