HBO just dropped the first trailer for The Last of Us!
Today is The Last of Us Day, and Neil Druckmann and crew were more than ready to surprise fans with a first look at the highly-anticipated HBO Max series.
THE LAST OF US MAY BE THE MOST ACCURATE VIDEO GAME ADAPTATION TO DATE
The trailer looks absolutely amazing and man, does it look like we're in for a treat with this adaptation.
It opens with Hank Williams' Alone and Forsaken playing over numerous clips that establish the setting of the series. Starting with Joel walking through a post-apocalyptic city, we get a look at two painters covering up a big red logo. Fans of the game will immediately recognize this as the Firefly logo. Wherever Joel finds himself, the revolutionary militia has already established itself, and the people are looking to cover up any evidence of their existence.
RELATED: SPIRIT HALLOWEEN: THE MOVIE: A TWEEN-FRIENDLY SPOOKFEST
The trailer then shows a shot of Joel, who's clearly in a dark place. Video game fans will understand why this is, but we won't spoil it here.
We also see a few shots that lead us to believe that Ellie is being held prisoner somewhere, maybe in a military or Firefly camp, but it's unclear where.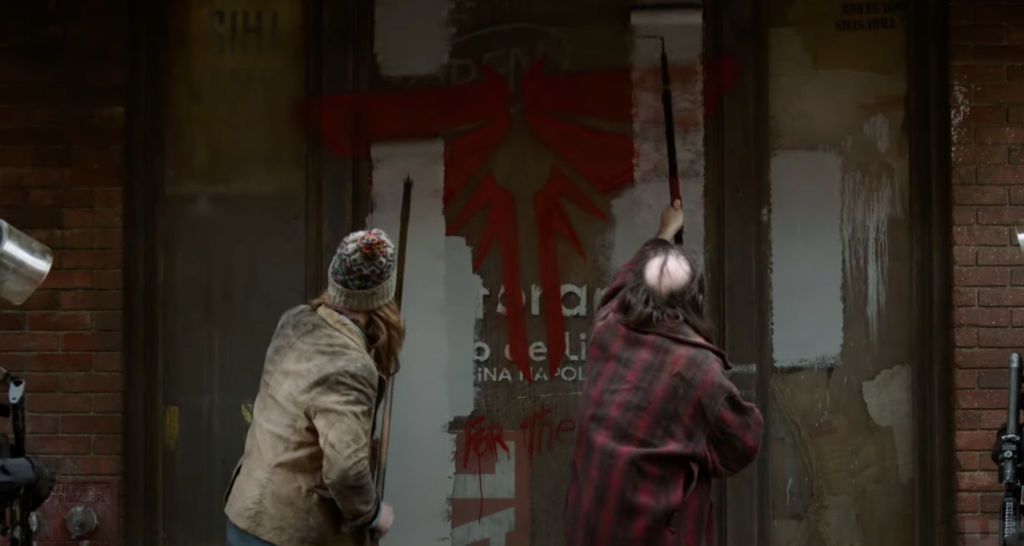 We then get a good look at the post-apocalyptic world of The Last of Us. A shot of many rundown buildings with two larger ones (maybe skyscrapers) leaning on one another looks like it was pulled straight out of the video games.
Another shot showed Joel and Ellie standing in an extensive grassland, staring at a pile of decomposed corpses.
RELATED: BOB'S BURGERS MAY NOT HAVE A NEW THANKSGIVING EPISODE THIS YEAR
The trailer then transitions to our first look at the series' infected. The characters hide from a Clicker, and Joel holds up a finger reminding them to stay quiet.
Another few establishing shots show us some of the major characters in The Last of Us. We get better looks at Pedro Pascal as Joel, Bella Ramsey as Ellie, Merle Dandrige as Marlene, Storm Reid as Riley, Gabriel Luna as Tommy, and Nick Offerman as Bill.
The trailer then dives into the show's action showing numerous clips of the chaos featured in The Last of Us. We see clips of burning cities, the military, Joel fighting, Ellie running away, explosions, and car crashes. Absolute chaos.
RELATED: DAREDEVIL BORN AGAIN'S CHARLIE COX REASSURES FANS ABOUT THE NEW SHOW'S DARKER TONE
And finally, the surprise of the trailer, our first clear look at a live-action Clicker. The late-stage infected have an updated look in the upcoming HBO series, and it's genuinely horrifying.
The trailer wraps up with a scene that is oddly reminiscent of the game's giraffe moment, a spore-filled new logo, and a release date of 2023.
RELATED: SECTION EIGHT DIRECTOR REVEALS WHICH OF THE EXPENDABLES STARS HE WANTS TO WORK WITH NEXT: EXCLUSIVE INTERVIEW
Neil Druckmann, writer and creative director on the video games, took to Twitter to express his love for the upcoming HBO series. Druckmann serves as writer and executive producer on the HBO series and had nothing but praise for Craig Mazin and The Last of Us crew.
The Last of Us stars Pedro Pascal, Bella Ramsey, Gabriel Luna, Merle Dandridge, and Anna Tess. The series was co-developed by Neil Druckmann and Craig Mazin, both of who served as writers and executive producers. Original Joel and Ellie actors Troy Baker and Ashley Johnson will feature in mystery roles. The show premieres exclusively on HBO Max in 2023.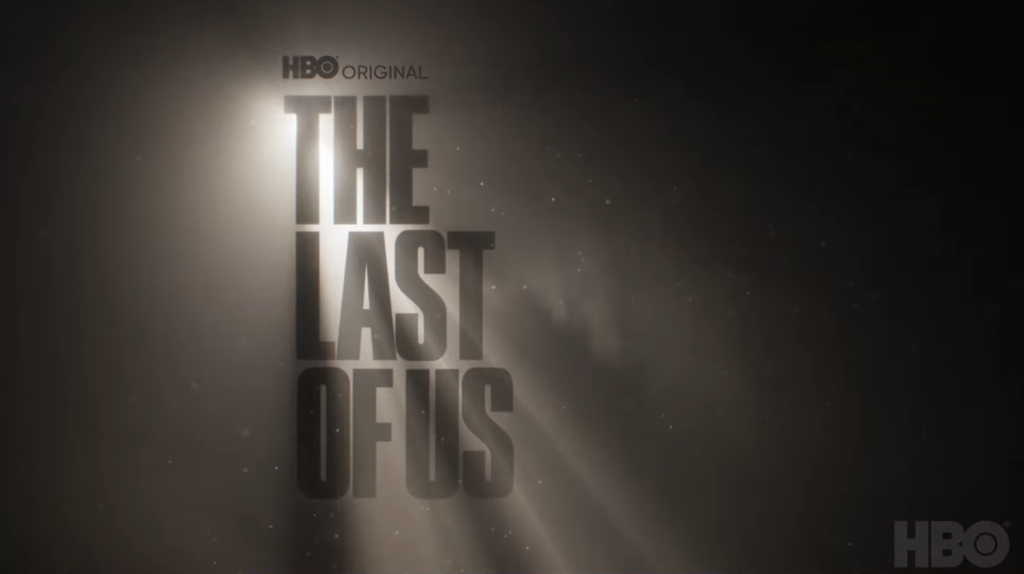 Are you excited about The Last of Us? What did you think of the trailer? Do you think it will be an accurate video game adaptation? Let us know in the comments below or on Twitter, and check back with The Illuminerdi for more updates on the HBO series.
KEEP READING: HELLRAISER (2022): CAST & CREW DISCUSS ETERNAL SUFFERING, LOVE FOR THE FRANCHISE, & HOPE FOR SEQUELS
Source: HBO