Section Eight is a nail bitting thriller that follows war veteran Jake Atherton (Ryan Kwanten) after a shadowy government agency recruits him from prison, where he has been locked up after avenging the death of his wife and child, to join their ranks. However, Jake proves not to be a good fit for the assassins and becomes a target of the very group that got him out of prison.
The Illuminerdi had the opportunity to speak with Section Eight director Christian Sesma about working with action hero legends. Sesma shared what it was like to work with the legendary Dolph Lundgren and Mickey Rourke on his new movie.
SECTION EIGHT DIRECTOR TALKS ABOUT WORKING WITH ACTION MOVIE LEGENDS
"Surreal sometimes, in a total nerd way. I think working with these legends that you've grown up seeing a million times on screen is always kind of this surreal experience and getting to work with them and them being true professionals and really easy to work with and really good on screen is just, it's a director's dream. So, it's just a really great experience to come together on a film, an indie film, and then you're able to get such a great cast together and they really bring it and do what they do. And it's just a really, really great experience I could say overall."
RELATED: HELLRAISER (2022): JAMIE CLAYTON ON HER SEXY, SURREAL, SPINE-CHILLING NEW VERSION OF PINHEAD
Dolph Lundgren and Mickey Rourke have been in countless action movies over the years famously working together with other greats in The Expendables franchise. The experience of not only working with these actors, but directing them to tell a new story must have been a truly exciting experience for Christian Sesma.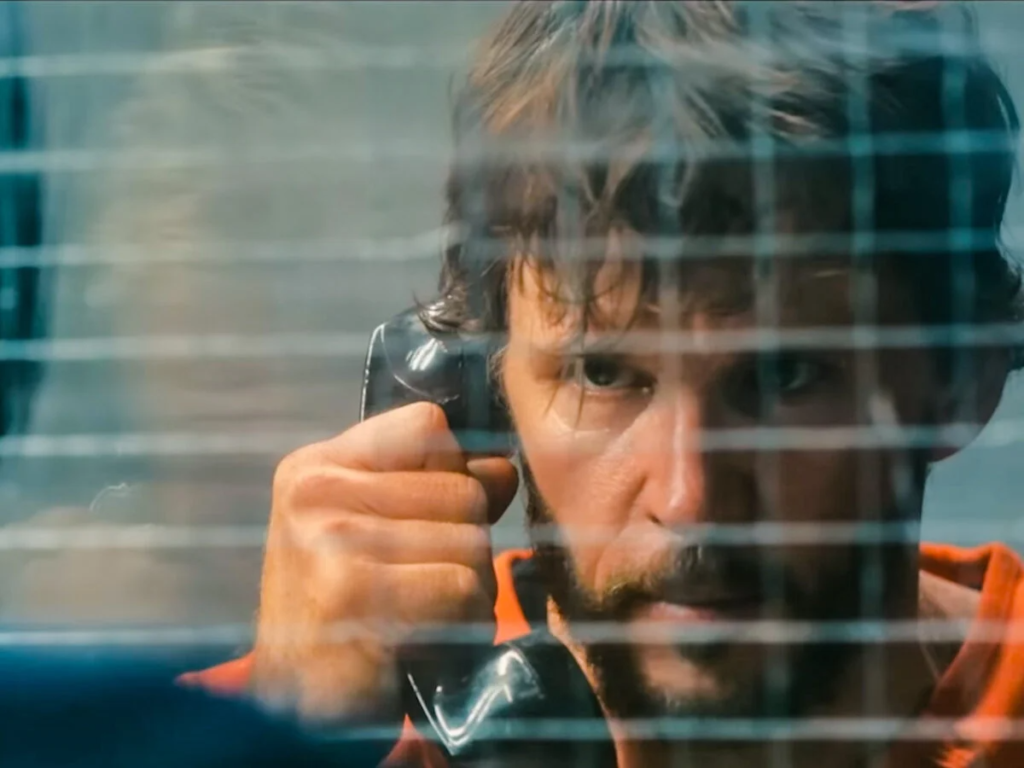 During our interview Sesma also talked about working the the star of Section Eight Ryan Kwanten, revealing why he was the perfect fit for the role.
"I mean, look, I was excited to work with everybody. I thought it was very interesting for Ryan to be the lead of this action movie. I think that such a great actor and somebody that's very fresh in this space was very exciting to me. And a very exciting way to pull this kind of every man quality into this kind of movie. I said, this isn't, this, wasn't a Jason Bourne or Ethan Hunt type espionage kind of big movie where these guys are trained assassins and they have all this crazy skills. This guy's just a vet.

You know, it is a vet with a regular job trying to feed his family, trying to pay the bills. And he gets thrown into this kind of world. And I thought that was exciting that Ryan was gonna be the person to do that. I think there was no one better to kind of hold their own like that and really give that true humanity to this kind of movie. And then I think it was the first time working with Scott Adkins who was an amazing talent…So having him be this kind of constant threat to Ryan's character was also surprising how, how well it really plays."
Sesma's need for the lead to infuse humanity into the role is key to making him stand out from the other assassins in the film. It is Jake's humanity that turns everything on its head for Section Eight in the best way. We also asked Christian Sesma which of the other actors from The Expendables franchise he'd like to work with after collaborating with Dolph Lundgren and Mickey Rourke on Section Eight.
RELATED: THE RETALIATORS DIRECTOR BREAKS DOWN THE HIDDEN TRUTH OF THE MULTIPLE FILMS THE FILM HONORS
Christian was quick to answer, "Stallone! I mean, that's it man. Like for sure, no doubt about it still." Sylvester Stallone has been at the forefront of some of the most beloved action movies and franchises in history so it's no surprise that Christian Sesma would hope to work with him.
Section Eight is available now in select theaters and on digital. Are you going to watch Section Eight? Are you excited to see these action heroes share the screen once again? Which of The Expendables actors would you like to see Christian Sesma work with next? Leave your thoughts in the comments below or on our social media and check back with The Illuminerdi for more.
KEEP READING: MANEATER STAR NICKY WHELAN REVEALS HOW JAWS AND USING A MECHANICAL SHARK ENHANCED HER UNFORGETTABLE PERFORMANCE: EXCLUSIVE INTERVIEW