With the upcoming Black Adam film only a month away, Dwayne Johnson recently took to Twitter to share a new poster of himself as the titular character.
This latest promo art depicts the powerful antihero seated on a throne, and it might look familiar to comic fans. The image is a clear callback to the cover of DC's 52 #45, which came out in 2007 and was drawn by J.G. Jones.
RELATED: BLACK ADAM: THE ROCK REVEALS DOCTOR FATE'S MESMERIZING NEW POSTER
Check out Dwayne Johnson's post and the original artwork below:
Black Adam's Back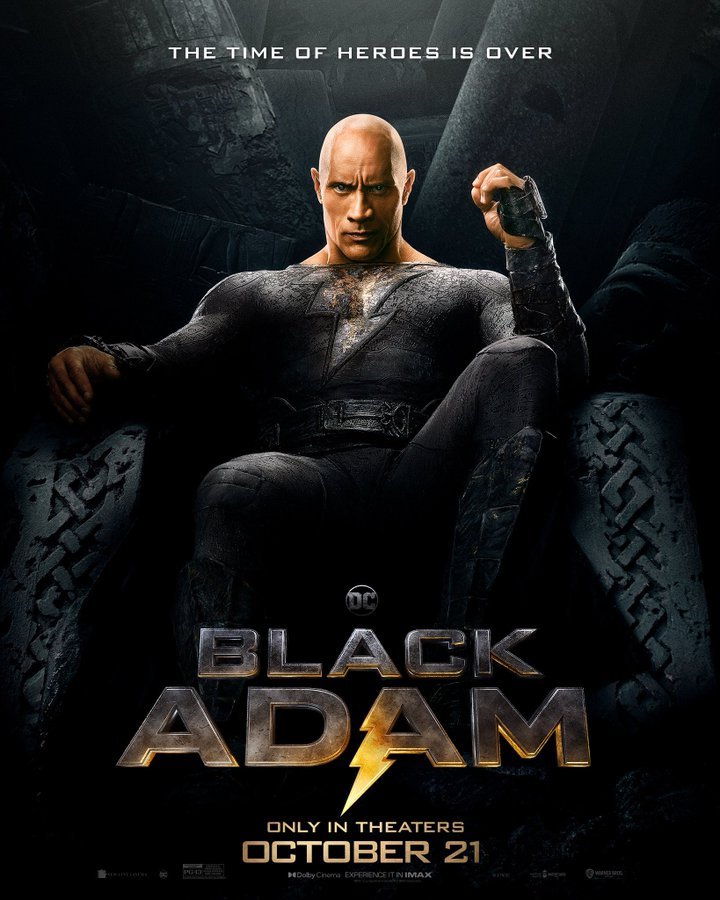 The Black Adam film has been a long time coming, with the first whispers of Dwayne Johnson playing the character starting as far back as 2007. Though he was originally intended to be the main villain of the Shazam! film, the character of Black Adam eventually spun off into his own project and was given an official announcement in 2017.
All these years later, we are finally seeing the Rock suit up as the iconic DC supervillain… and it seems to be well worth the wait!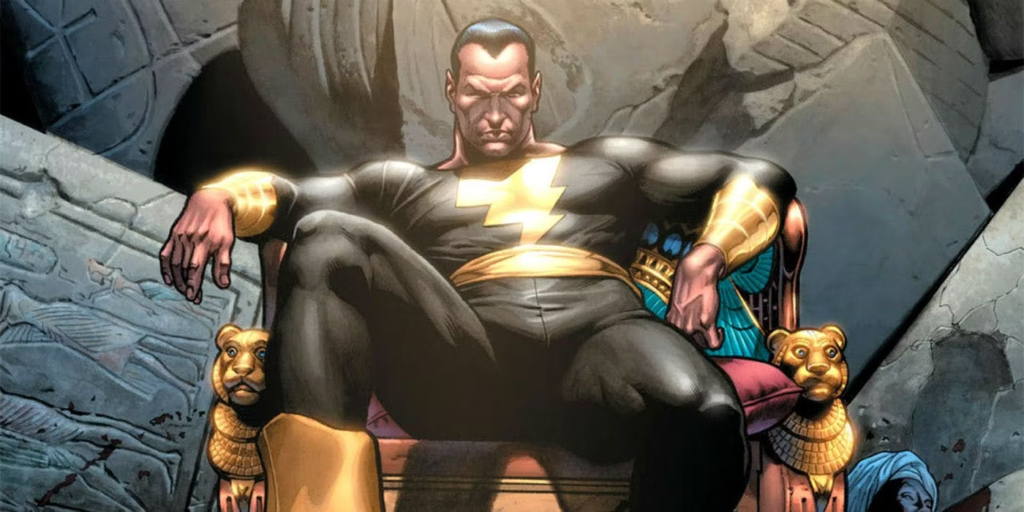 From the very beginning, Johnson has been deeply involved in the creative process of this movie, continuing to champion the project despite his incredible workload. Over and over, he has insisted that this movie would see the light of day, and that it would change the hierarchy of power within the DCEU. Speaking to Screen Rant in a recent interview, he expounded on his plans for the future of the franchise:
"I am 100% committed to not only Black Adam, but then expanding the Black Adam universe and the DC universe. I am an optimist from the word go, so to me – and to all of us up here – all universes exist in our heads. We all will work very hard to make sure that we're honoring the mythology, but also giving the fans what they want. And I hear [them]; we all do. I pick up everything that they're putting down, and it doesn't get by me; it doesn't get by these guys.

This is the beginning – hopefully, fingers crossed – of a very long storytelling road where Black Adam is the anchoring jet fuel that will then push and press this universe out."
We can't wait to see what the Rock's been cooking…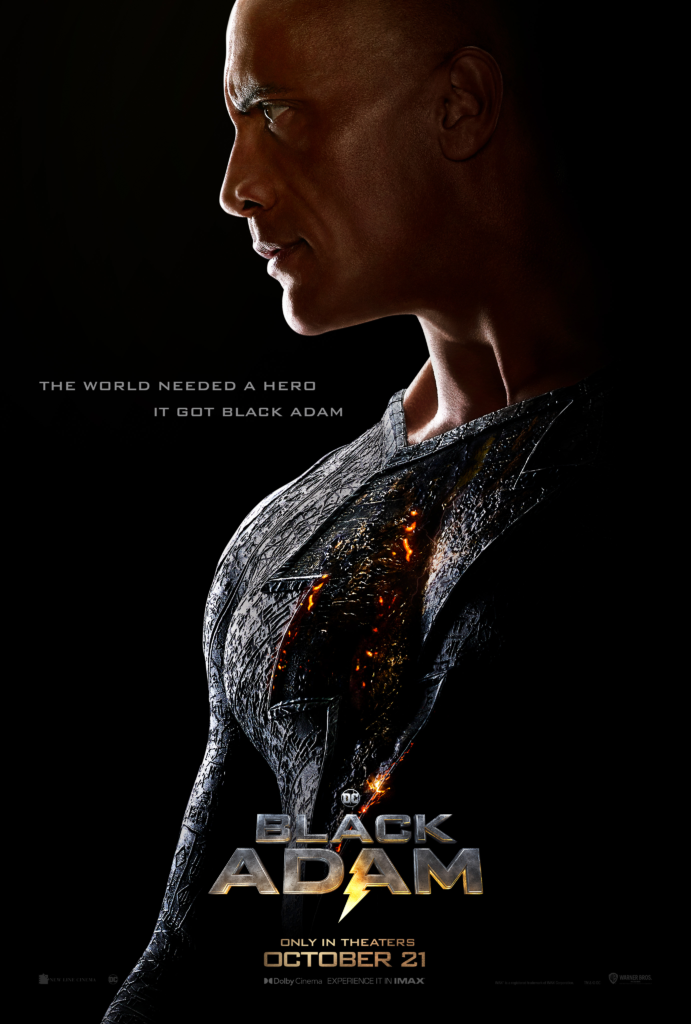 Black Adam releases in theaters on October 21, 2022.
KEEP READING: BATGIRL'S TROUBLING TEST SCORES WERE REPORTEDLY SIMILAR TO BLACK ADAM AND SHAZAM 2
Source: Twitter