We can now put rumors to rest and confirm that MMPR's Steve Cardenas and Catherine Sutherland dusted off their morphers to return to Power Rangers after all these years. As if the anticipation for Power Rangers Cosmic Fury wasn't already high, now, some may even consider it to be mighty.
Our very own Jinsakuu has struck again in a tweet teasing the return of Steve Cardenas and Catherine Sutherland for the thirtieth anniversary of Power Rangers, and through other MMPR sources of our own, we can now confirm them to be true.
RELATED: Power Rangers Cosmic Fury: The Radiant New Season Miraculously Revealed At PMC 2022
Steve Cardenas and Catherine Sutherland will be joining David Yost and Walter Emanuel Jones. After Austin St. John's arrest, Jason David Frank's public retirement from Power Rangers, Amy Jo Johnson's debunking, and talks of actors refusing to return, uncertainty quickly arose much to the dismay of the loyal fans who grew up watching MMPR.
It's so fortunate to know that something special is still happening to celebrate the long-running series for thirty years.
Word Is Getting Out About MMPR's Steve Cardenas' Return
At this point, Steve Cardenas' return hasn't been much of a secret, confirmation about his return was barely surprising. Our friends at Mega Power Brasil have been doing some impressive sleuthing, and what they found was rather interesting.
See it for yourself, according to Carlisle Comic Con's official Facebook page, Steve Cardenas will no longer be able to attend due to the filming schedule being extended, and he'll have to remain in New Zealand. Now Ranger Nation, I ask you, what are the odds of a semi-retired Power Rangers actor filming in New Zealand where Power Rangers Cosmic Fury is filming, for something other than Power Rangers?
Word's Getting Out About MMPR's Catherine Sutherland's Possible Return Too
Catherine recently canceled her appearance at Comic Comic Con this year, then rumors quickly spread like wildfire after she posted a video wearing one of the jackets worn by Power Rangers recording members in New Zealand.
RELATED: POWER RANGERS 30TH ANNIVERSARY: NEW MMPR STORY DETAILS FOR UPCOMING REUNION SPECIAL: EXCLUSIVE
We breakdown everything in our video:
ABOUT POWER RANGERS
Power Rangers is celebrating 29 continuous years on the air, making it one of the longest-running kids' live-action series in television history, with more than 900 episodes aired to date. Created by Haim Saban and launched in 1993 with Mighty Morphin Power Rangers, the series has a worldwide fan base and legacy. Power Rangers celebrates its 29th overall season with a new season of Power Rangers Dino Fury, airing now exclusively on Netflix in the U.S. Coming in 2023, kids, families, and fans can celebrate Power Rangers' 30th year with the premiere of the 30th overall season, Power Rangers Cosmic Fury.
ABOUT EONE
Entertainment One Ltd. (eOne) is a talent-driven independent studio that specializes in the development, acquisition, production, financing, distribution, and sales of entertainment content. As part of global play and entertainment company Hasbro (NASDAQ: HAS), eOne's expertise spans film and television production and sales; production, distribution, and brand management of kids and family properties; digital content; and immersive and live entertainment. Through its extensive reach and scale, and a deep commitment to high-quality entertainment, eOne unlocks the power and value of creativity.
Power Rangers Cosmic Fury is set to release on Netflix at some point in 2023.
Returning cast members include Russell Curry, Hunter Deno, Jordon Fite, Kai Moya, Chance Perez, and Tessa Rao. "Cosmic Fury" will also see the return of showrunner Simon Bennett and writers Becca Barnes and Alywn Dale.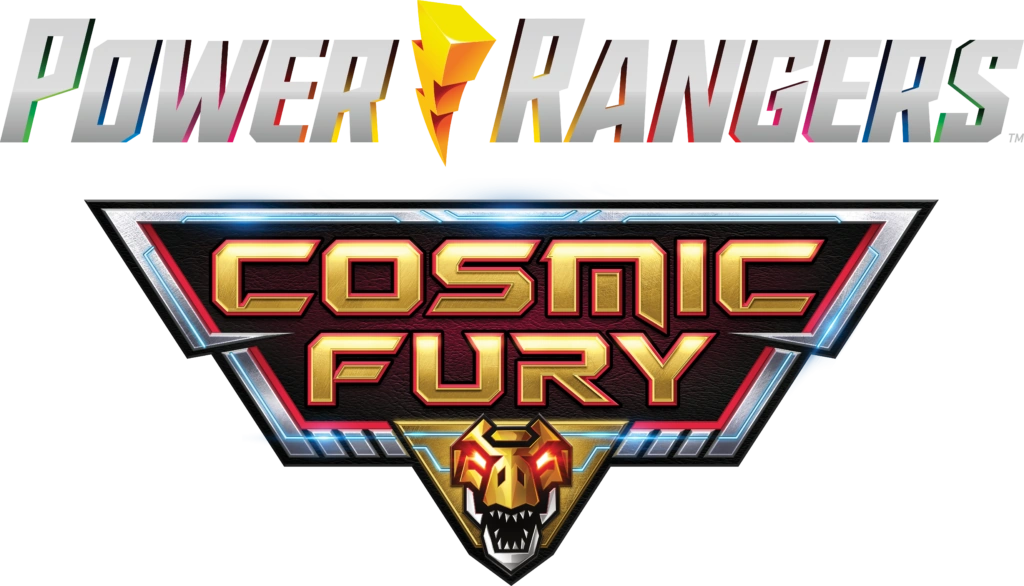 Are you excited to see MMPR's Steve Cardenas and Catherine Sutherland return to commemorate thirty years of Power Rangers? Which ranger would you like to see return? Let us know in the comments below. If you like what you read, follow us on Twitter so you don't miss any more Power Rangers content like this in the future, we're always watching.
KEEP READING: MIGHTY DUCKS GAME CHANGERS STARS REVEAL HOW THE DUCKS GROW THIS SEASON: EXCLUSIVE INTERVIEW