Bully Ray reveals the issues he sees in the Damage CTRL faction and why he thinks it isn't working.
Ray, who was known as Bubba Ray in WWE, was part of the legendary Dudley Boyz tag team. Damage CTRL is a newer faction and it consists of some beloved Superstars including Bayley, Dakota Kai and IYO SKY. Each of them are accomplished and popular as singles competitors. Putting them in a faction together should make a popular faction, but it hasn't.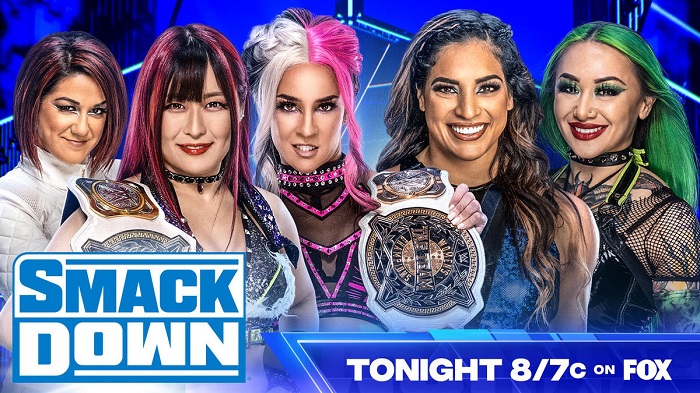 Faction Of Talented Wrestlers Falls Flat
Since forming and debuting at SummerSlam this past July the group has had success. Kai and SKY are the current Women's Tag Team champions and Bayley challenged Raw Women's Champion Bianca Belair this past week on Raw. However, the faction is failing to get over with fans and has been lackluster.
RELATED: RONDA ROUSEY NAMES HARDCORE SPOT WWE FORBID IN EXTREME RULES MATCH
On a recent episode of Busted Open Radio, Ray explained why he thinks the group is struggling with WWE fans.
"People are just not into Damage CTRL right now. They don't care about Damage CTRL, and if they don't care, they're not going to care if the babyface beats them up. It's just kinda like, 'Okay, fine, yeah, we get it, move on.' Damage CTRL doesn't have a s**t load of heat, and if the devil ain't got no heat, Jesus can't blow a comeback. This is why strong heels are so important."

H/T To Sportskeeda Wrestling For Transcription
It Just Isn't Working
I agree that something is not clicking with the group. To me it seems like a bunch of people trying to achieve the same goal, but they don't seem like a team. I don't know how that can be fixed, but hopefully it will happen soon.
RELATED: DAKOTA KAI EXPLAINS JUST HOW LITTLE NOTICE SHE HAD PRIOR TO HER BIG SUMMERSLAM RETURN
After Bayley's win on this past week's Raw it looks like she will continue her feud with Belair and get another shot at Belair's championship. Crown Jewel which will take place on November 5 and currently has no women's matches so there is time to set it up. However, it is in Saudi Arabia so it might not have any women's matches. Most likely we will see them face off in late November for Survivor Series.
The Difference In Main Roster Experience Shows
Kai and SKY made their main roster debuts at SummerSlam when they formed Damage CRTL. Fans have not been the biggest fans of their main roster work despite having really solid work in NXT. On the other hand Bayley has been on the main roster since 2016 and has a lot of experience on the main roster.
Ray believes Bayley is on a completely different level than her Damage CTRL teammates and has "worked with considerably better talents than the other two have."
"It's not about Bayley or IYO or Dakota, and I really shouldn't even say IYO and Dakota in the same breath as Bayley because I don't look at those two women in the same way I look at Bayley. I believe Bayley is considerably better than IYO and Dakota, and why wouldn't she be? She's been around a lot longer, she's got a lot more polish, she's worked with considerably better talents than the other two have."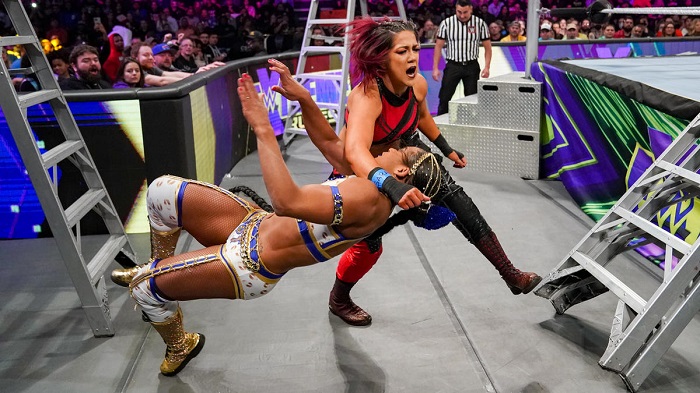 Bayley Is On Another Level
Bayley is a former NXT Women's champion, two time Smackdown Women's champion, Raw Women's champion and two Women's Tag team champion. She has received a lot of praise and shown that she is one of the best women on the main roster. However, the other two women have not had a chance to achieve the same level of success on the main roster. Perhaps with time and a chance to grow on the main roster they can become just as successful. However, it should be said that SKY has a list of accomplishments a mile long from her days wrestling in Japan.
What do you think of Damage CTRL? What do you think is holding Damage CTRL back? Would the team work better if one member was replaced? Which member? Is Bayley elevating the faction or she overshadowing them? Leave a comment over on our social media and let us know if you think WWE should just break up the team or keep trying with the group.
KEEP READING: MATT HARDY EXPLAINS WHY CHRIS JERICHO IS SUCH A VALUABLE ASSET FOR AEW
Sources: Sportskeeda Wrestling, Busted Open Radio